The freshly laid concrete at Monbulk Skate Park is a rad upgrade from what was previously there. They left the original featured mini ramp and added a couple of new bowls, quarters and street obstacles.
We didn't get to skate at the New Monbulk Skate Park as there was a lot of precipitation, but the bowls look like they could be fun.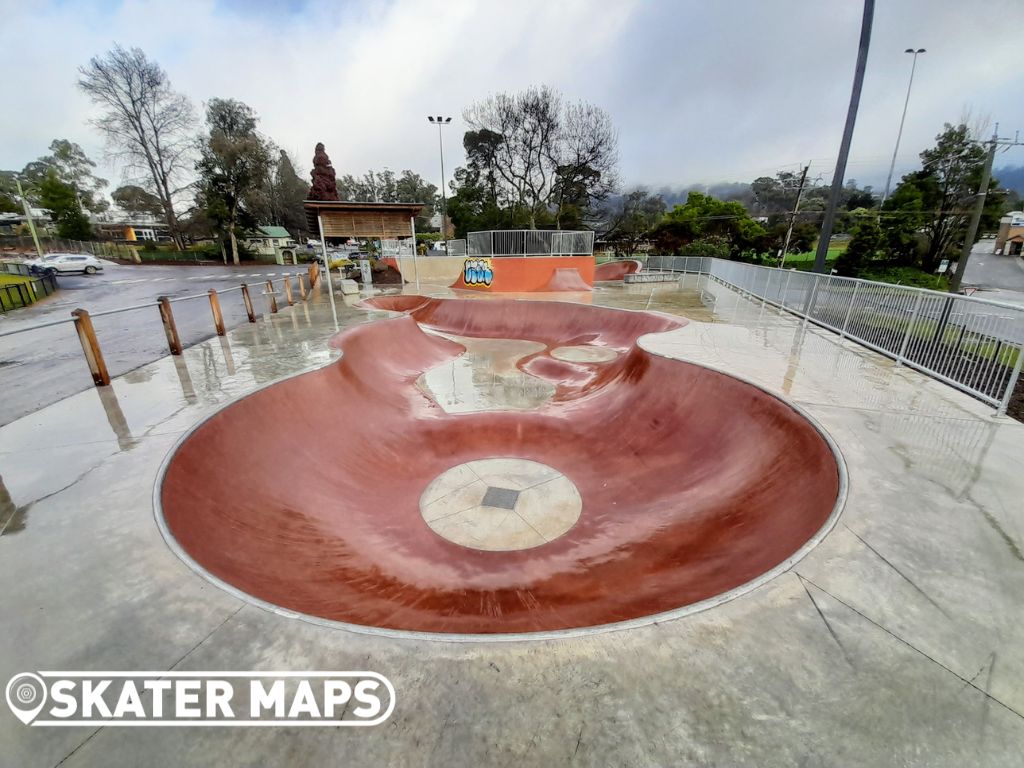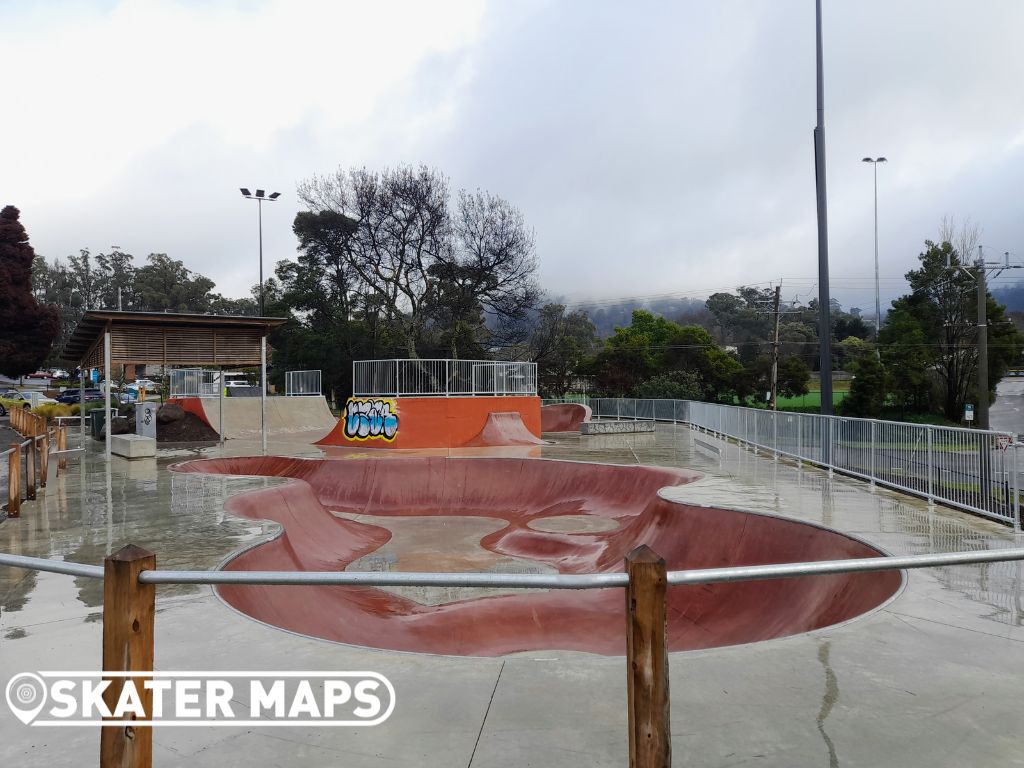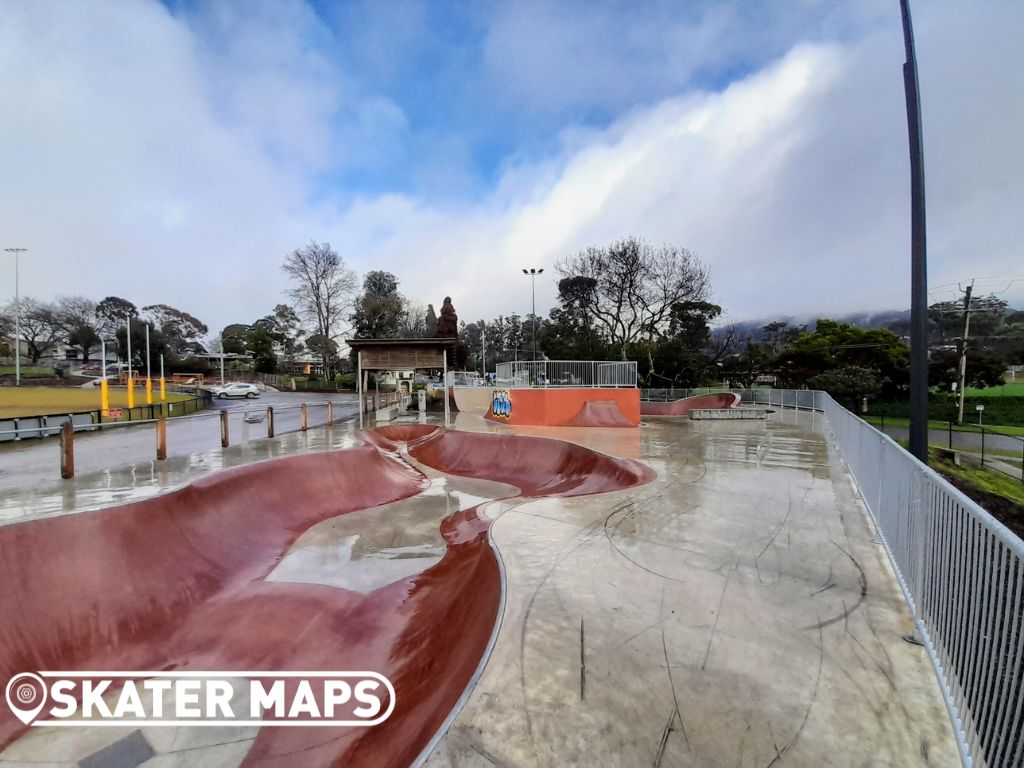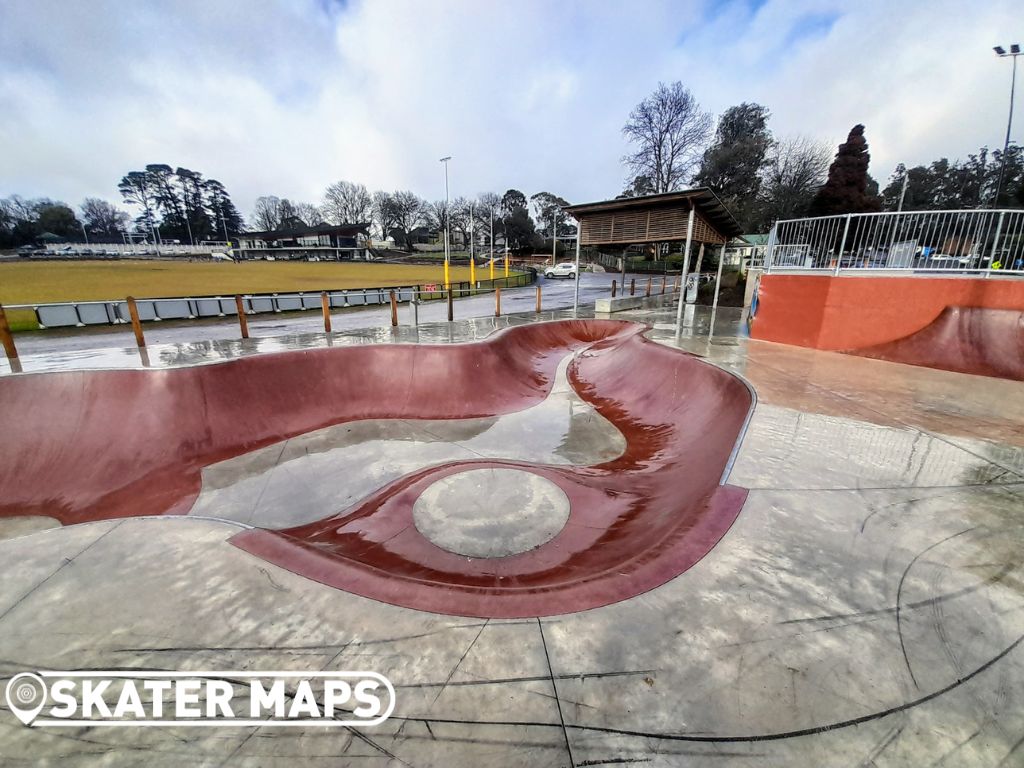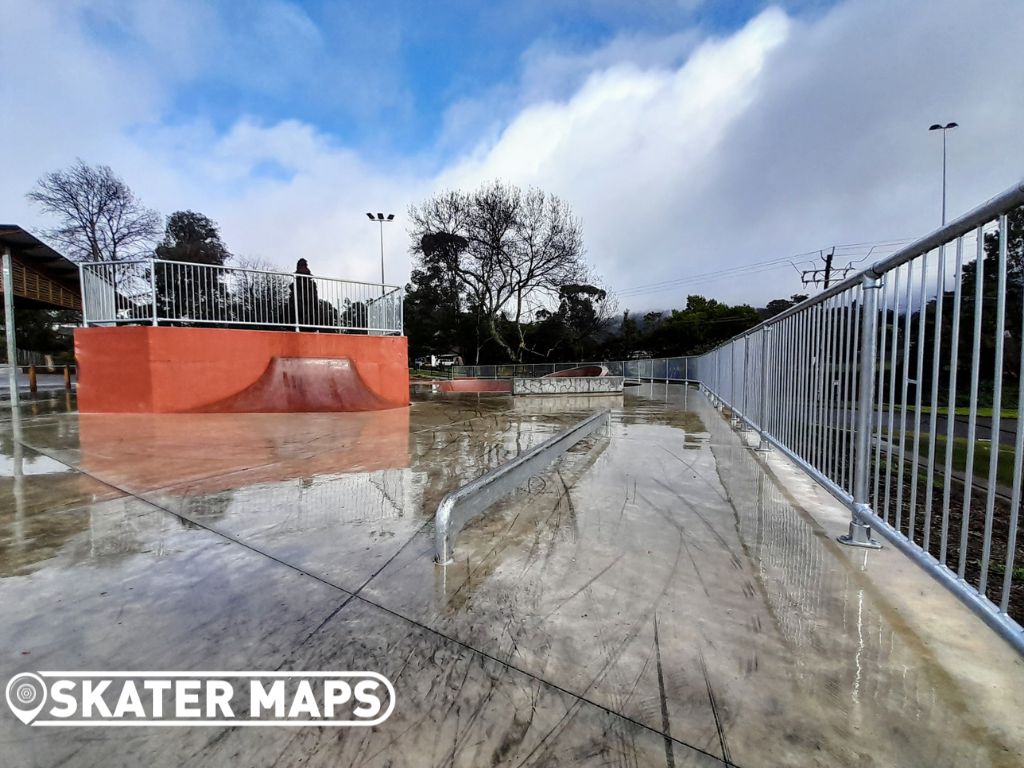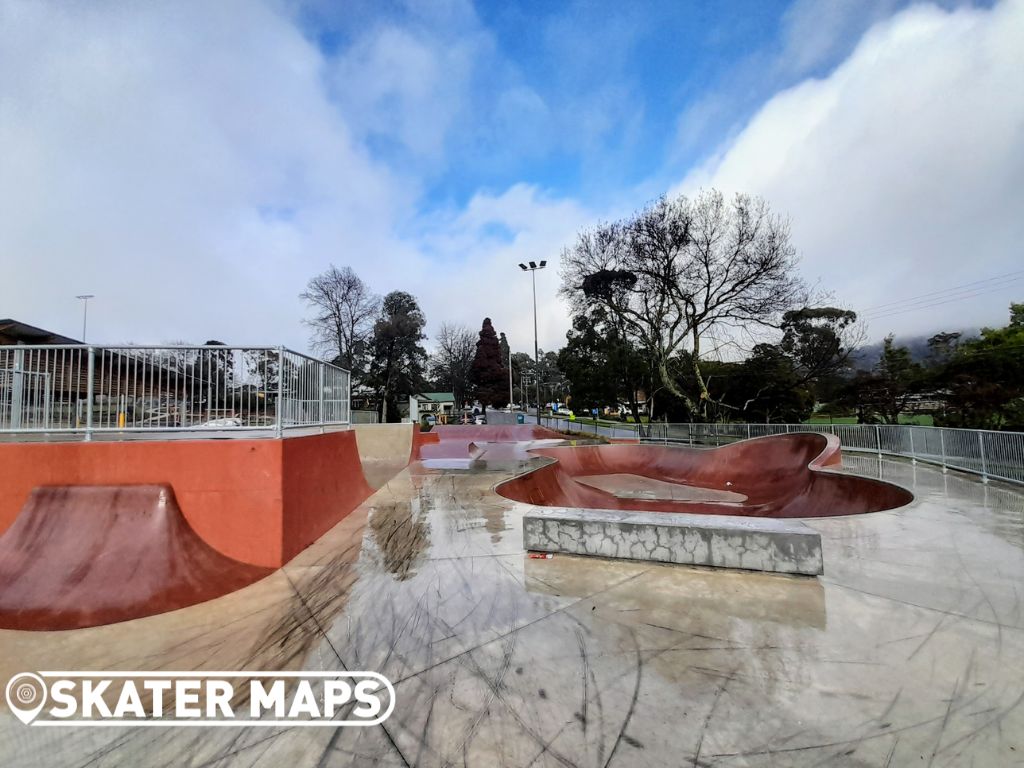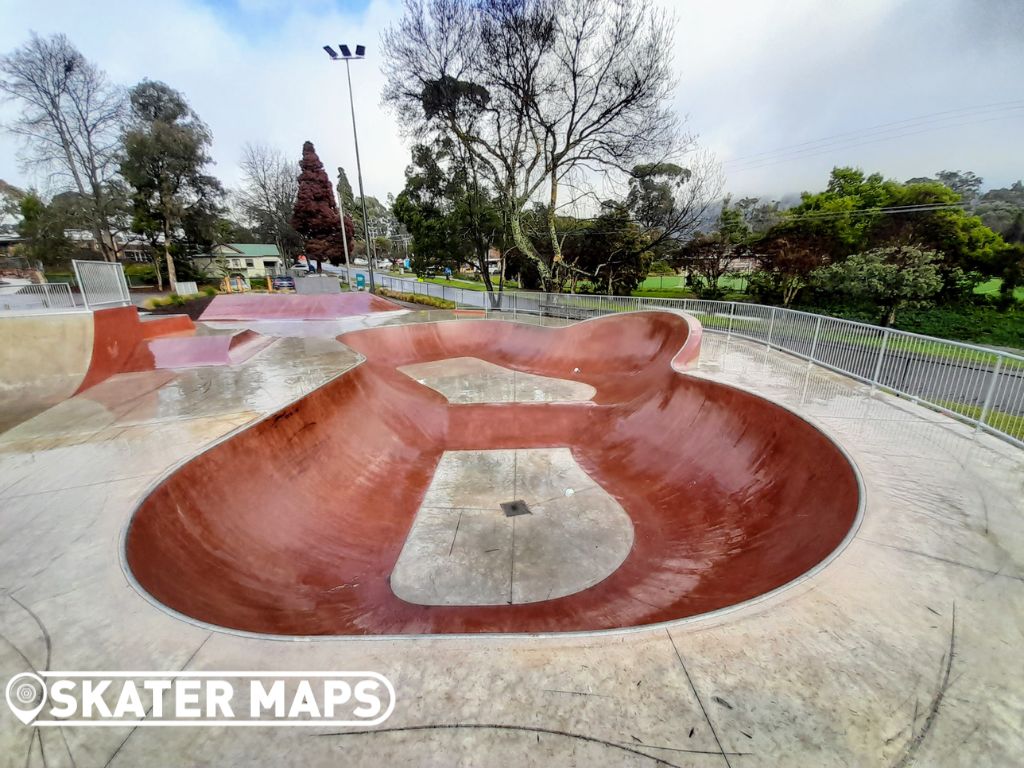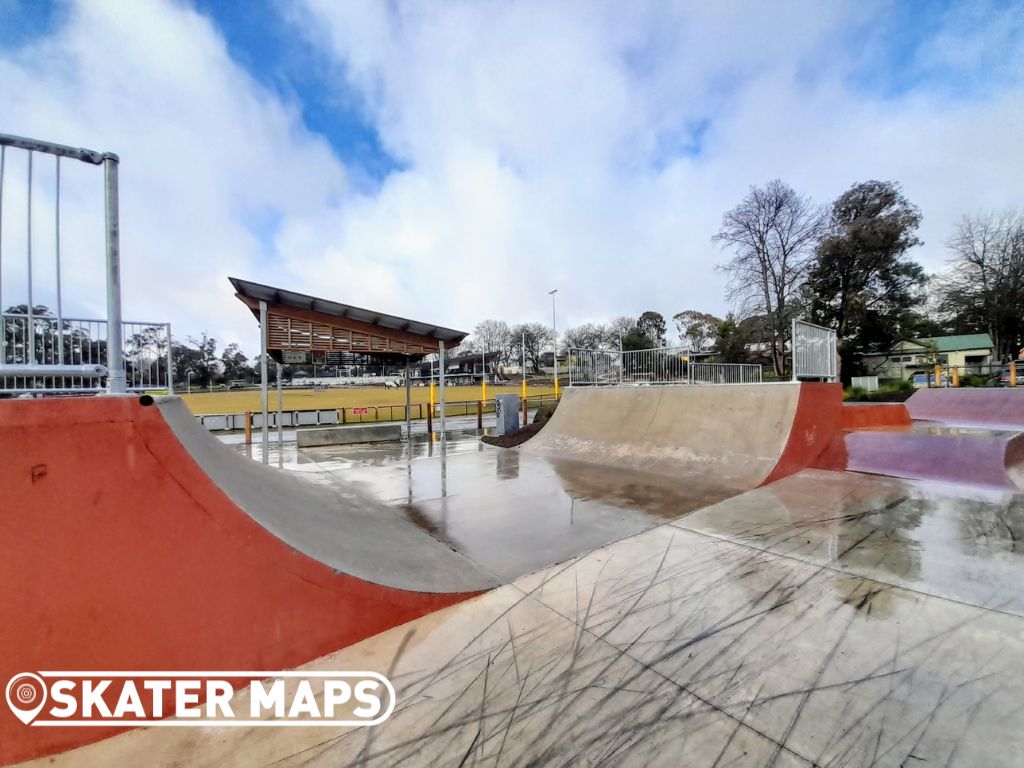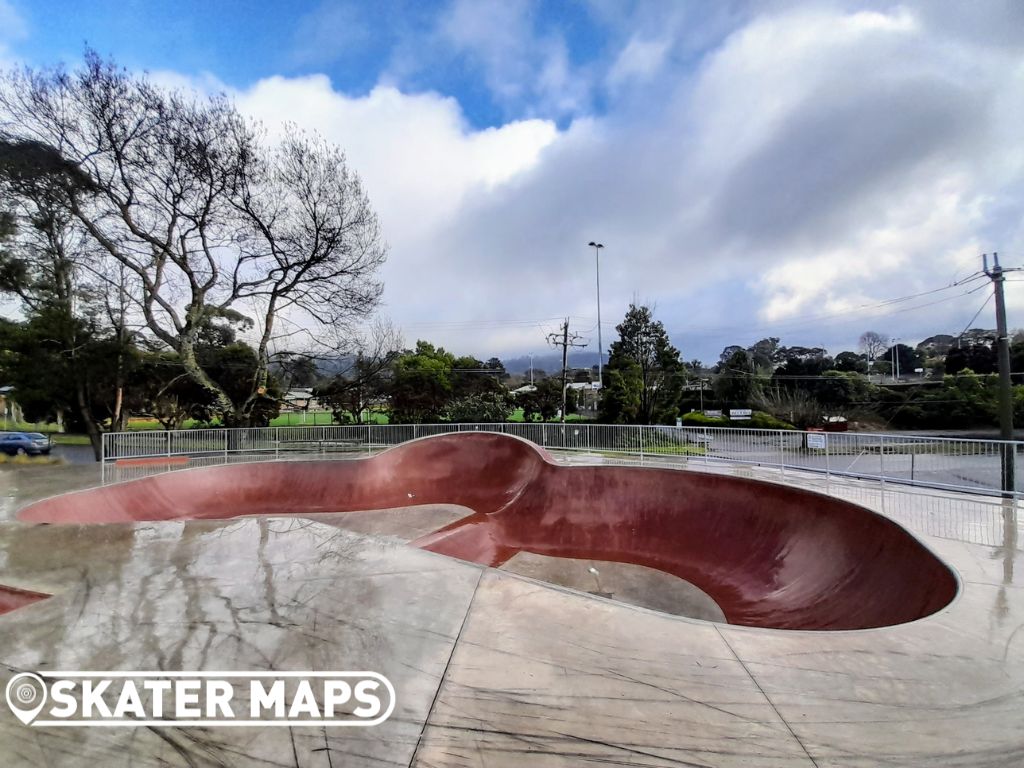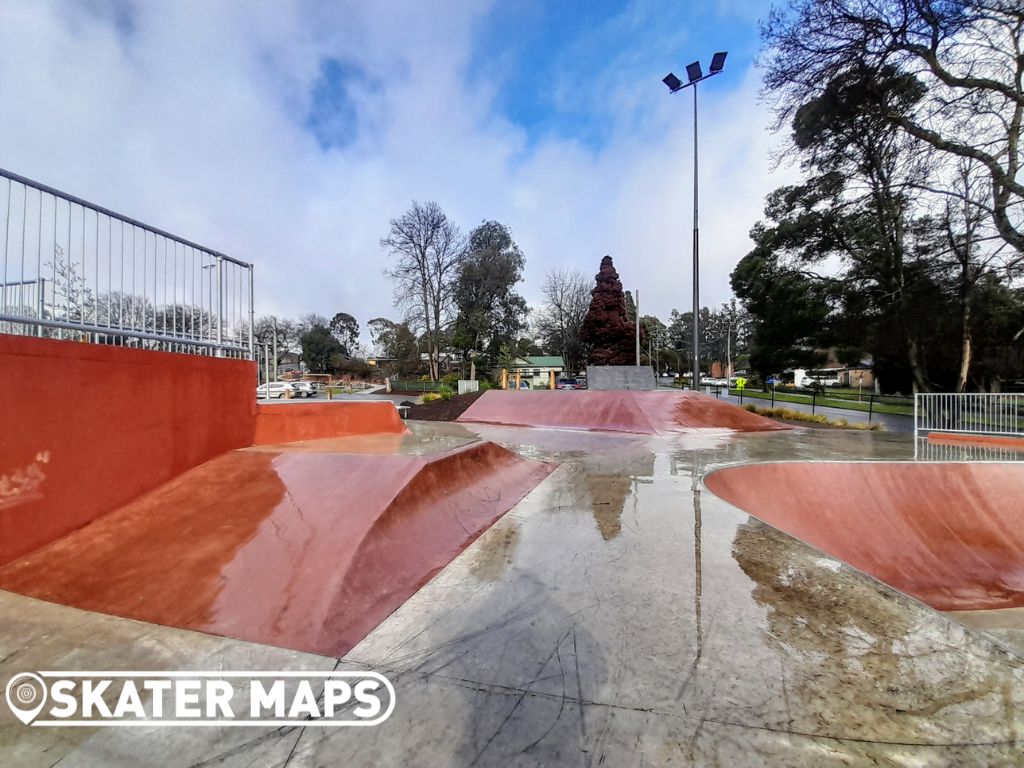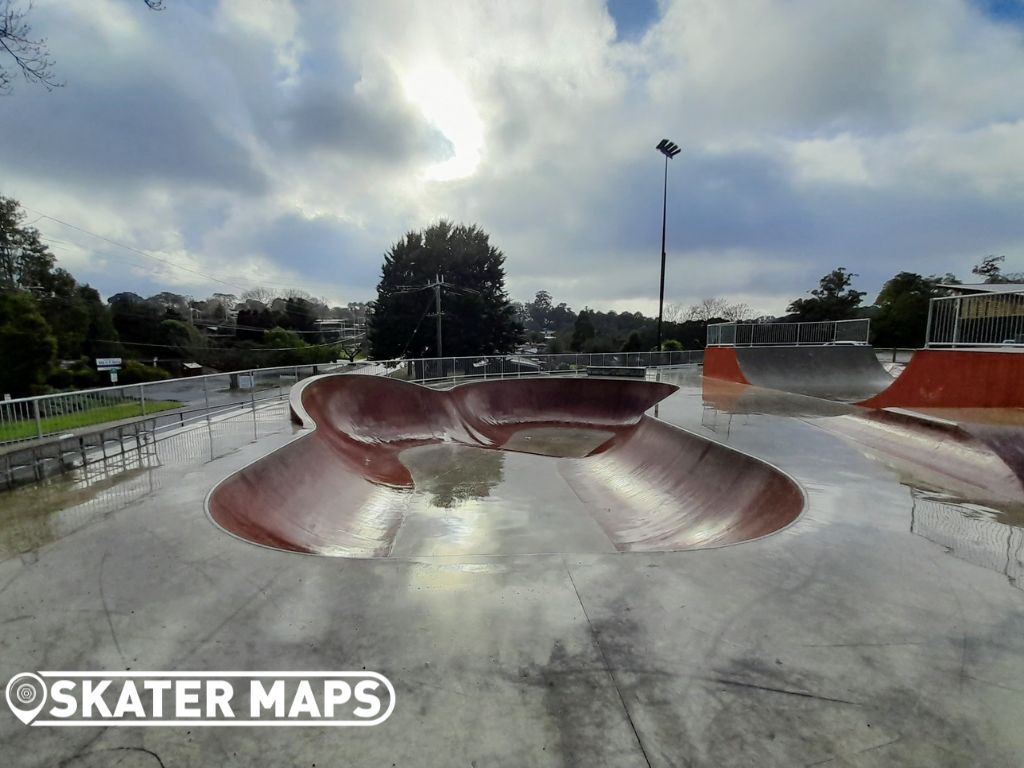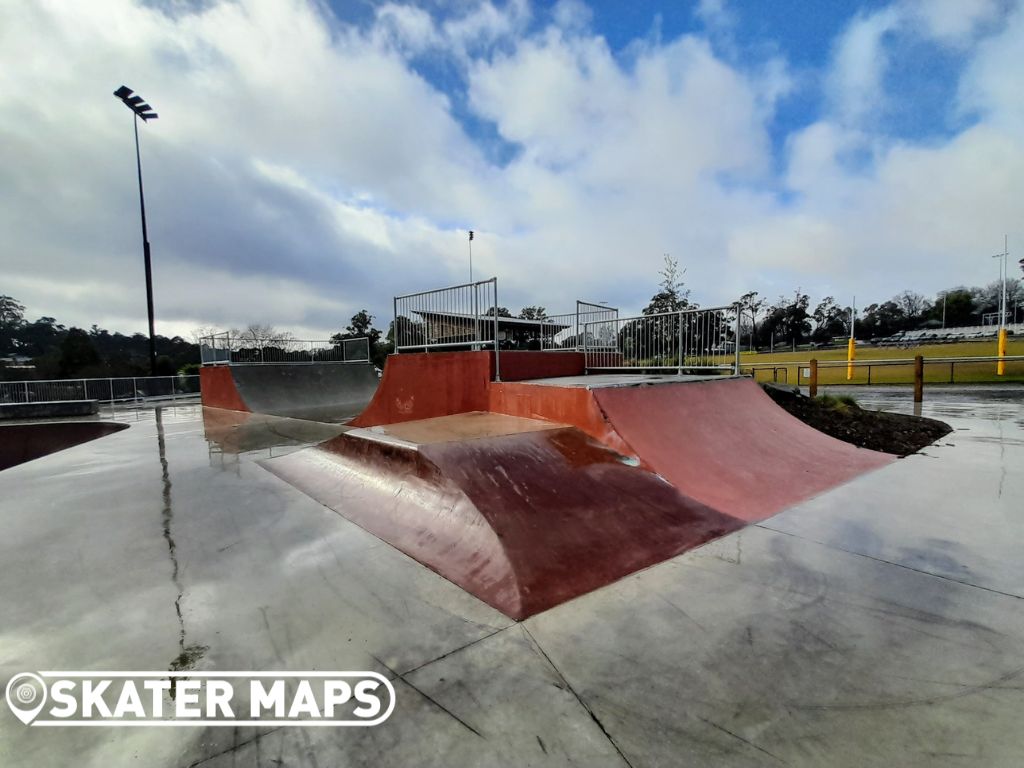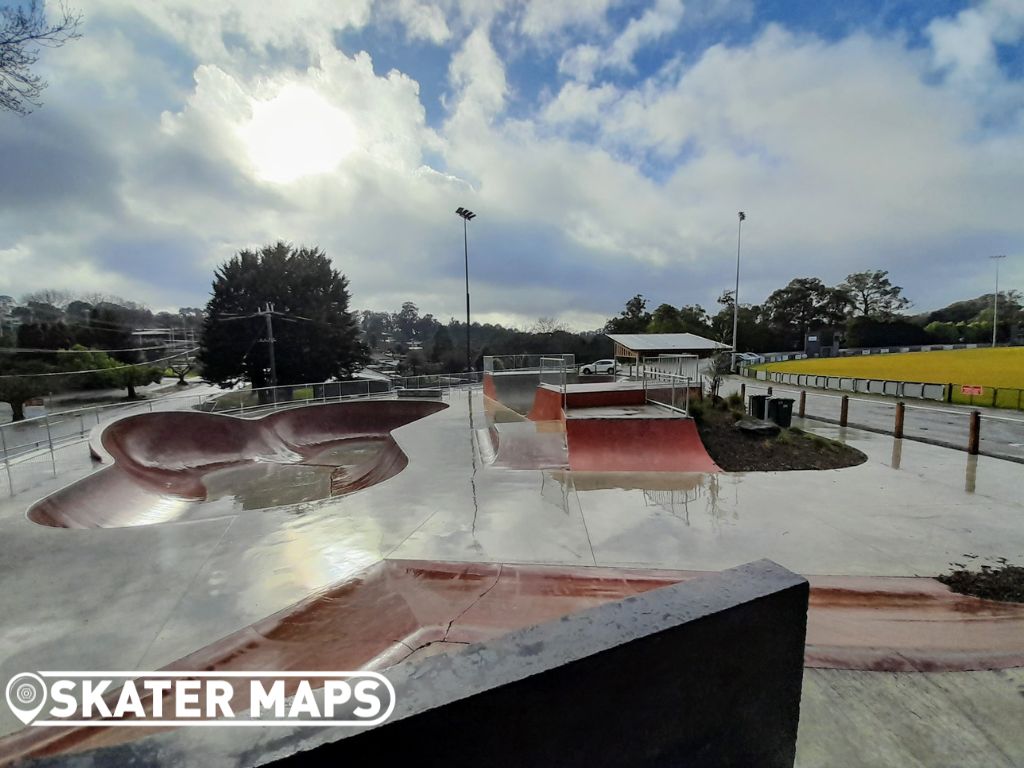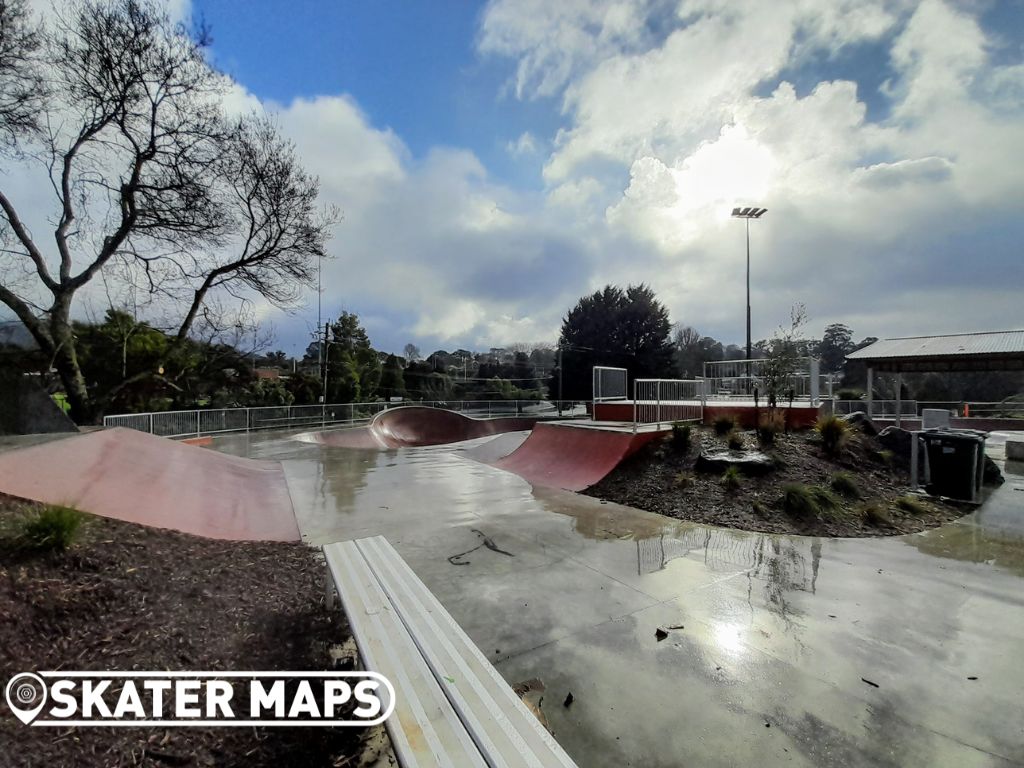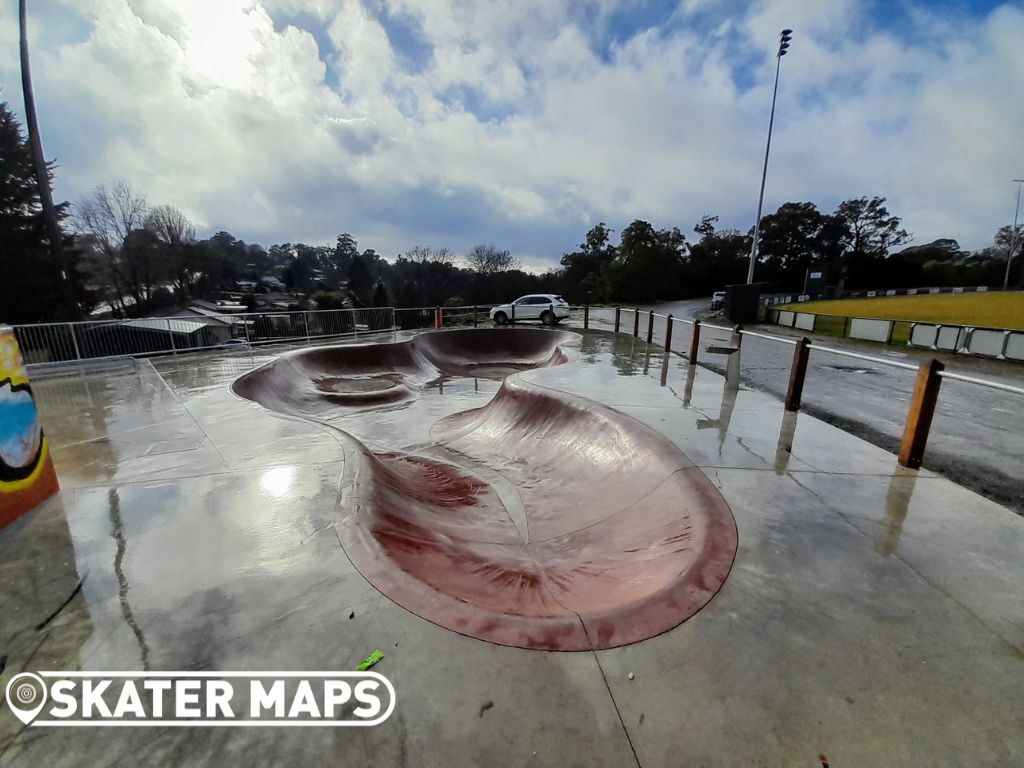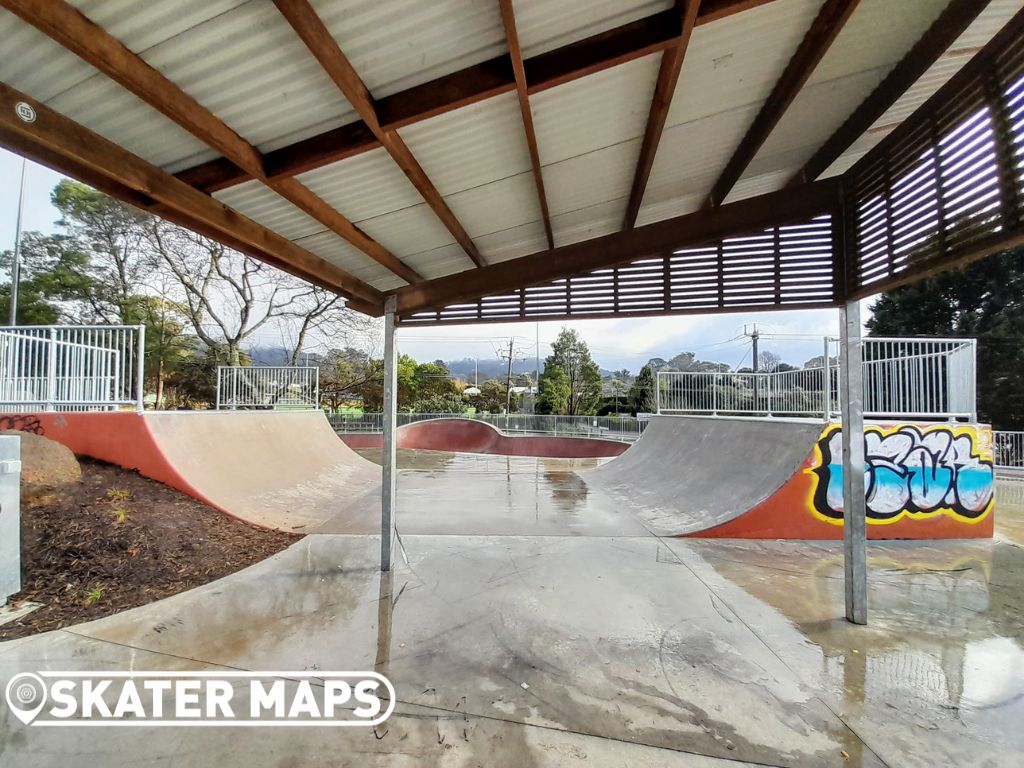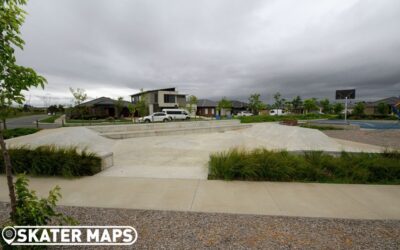 The new Clyde North Skatepark on Bernadins Street is a small concrete skatepark with a few banks and ledges. The skatepark can be found in St Germain Playground. As to be expected, the park is surrounded by tanbark that has obviously made its way onto the concrete...