The new skatepark in Cranbourne East has fresh concrete, although that's about it. The skatepark has one very small and mellow euro-gap, a single flat rail and a couple of ledges. Unfortunately, the only rail is huge that only professional skaters would be able to ollie up to.
The park is probably better suited to scooters and bikes as the rail and ledges are too high off the ground for the average skater to attempt.
A small park that ticks the boxes for the estate park planning checklist.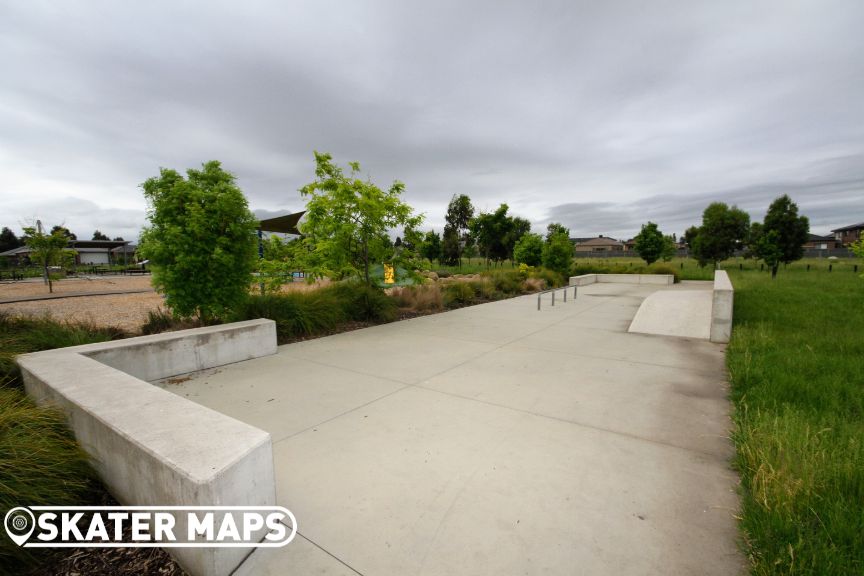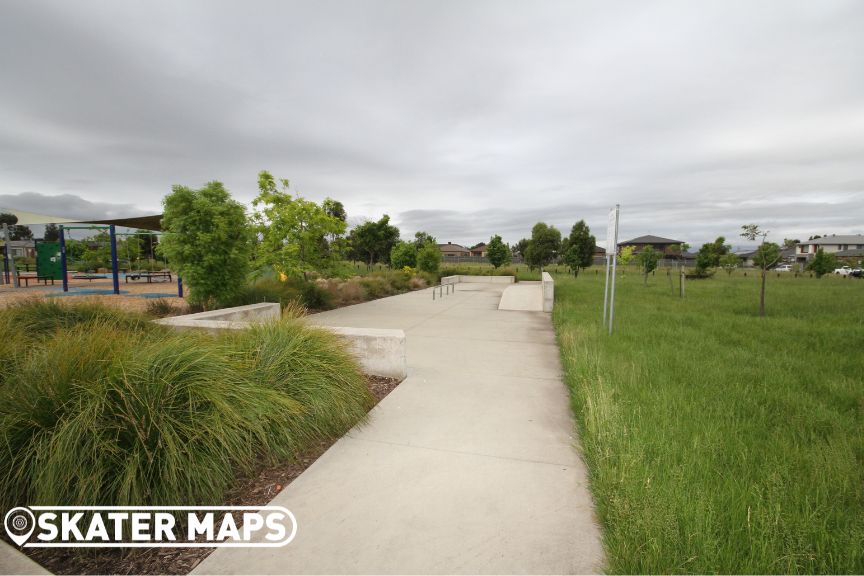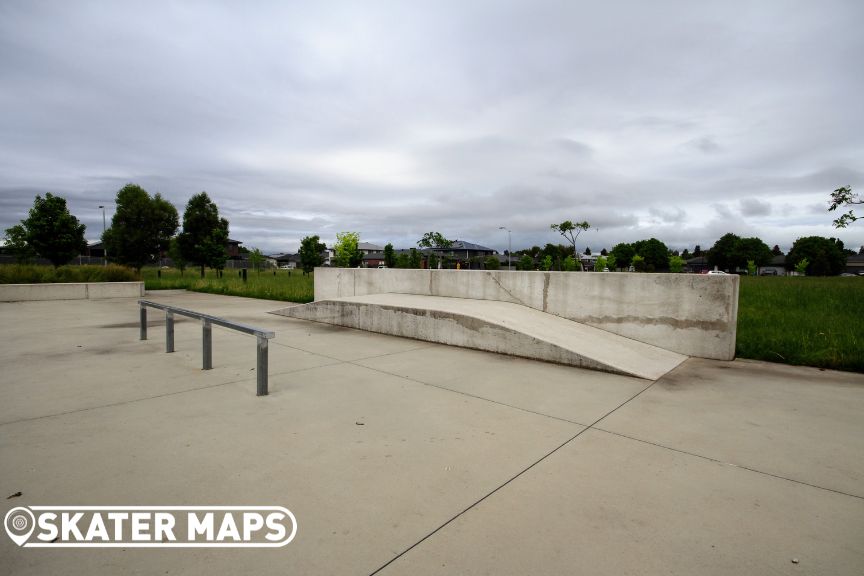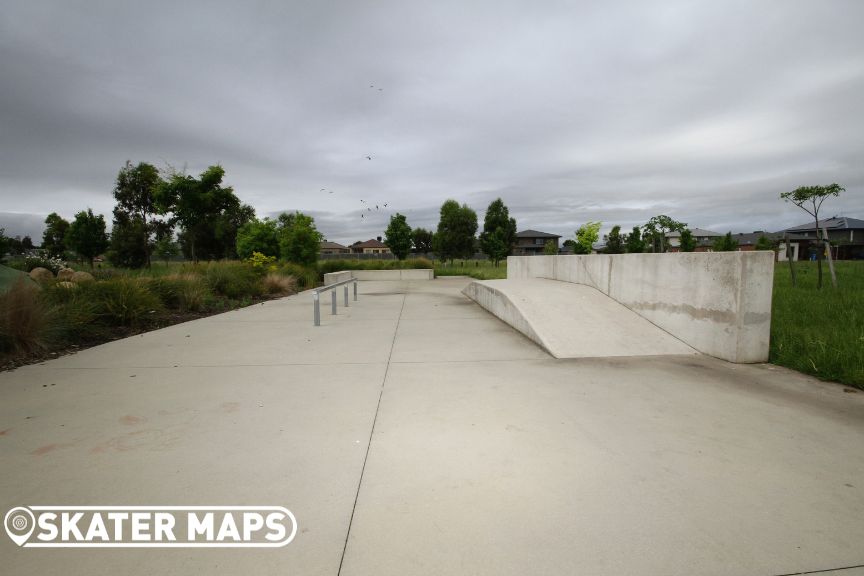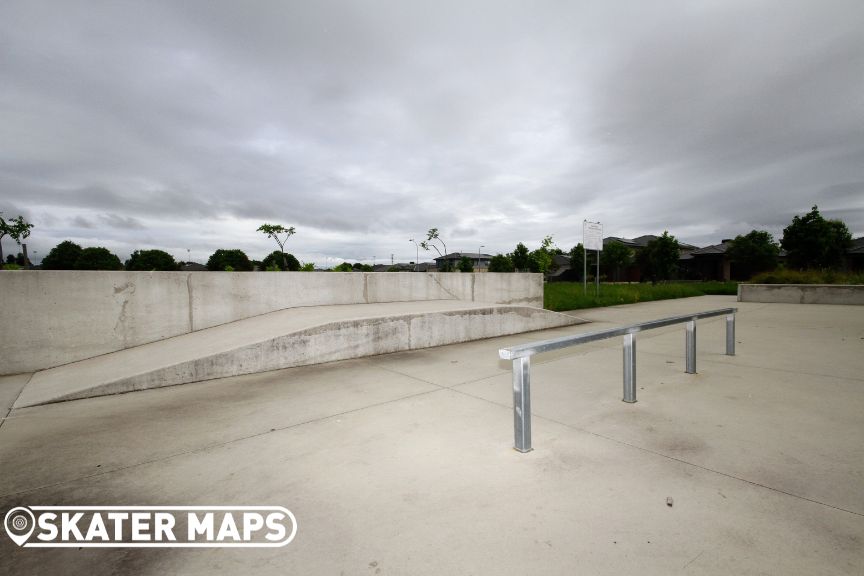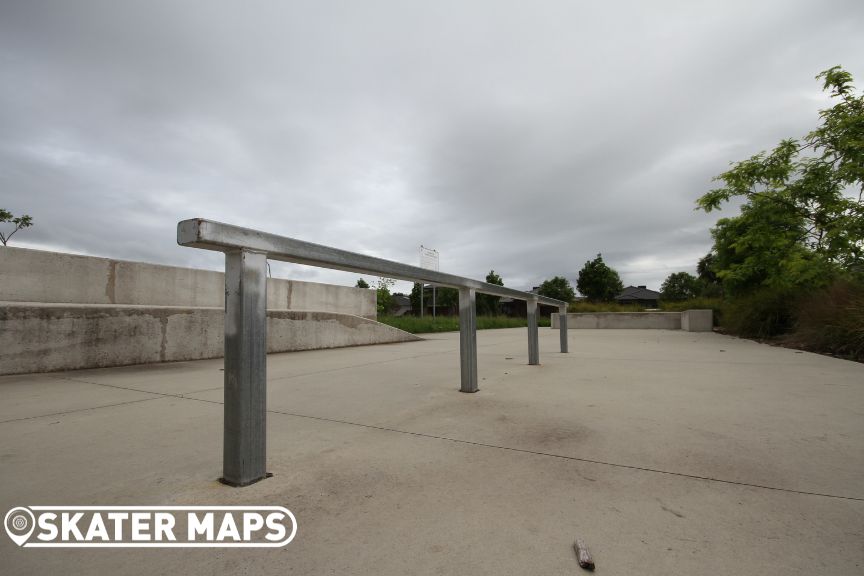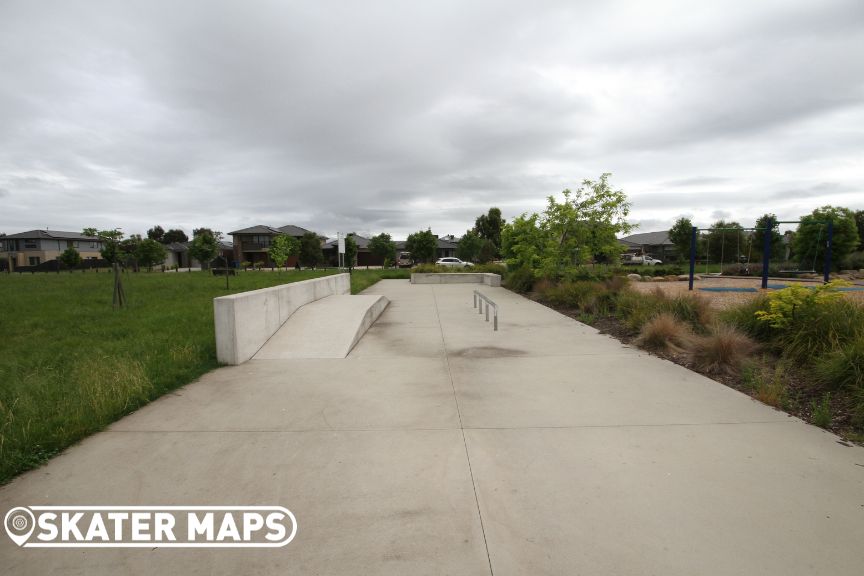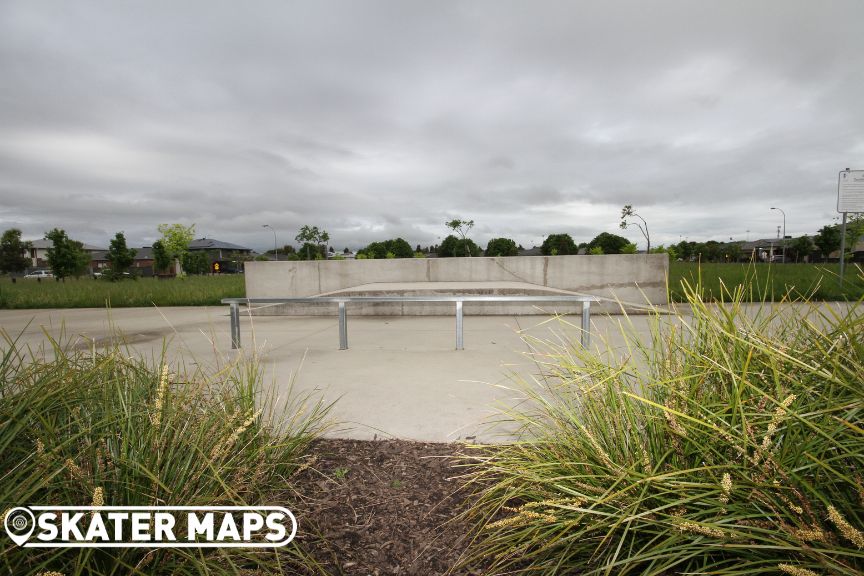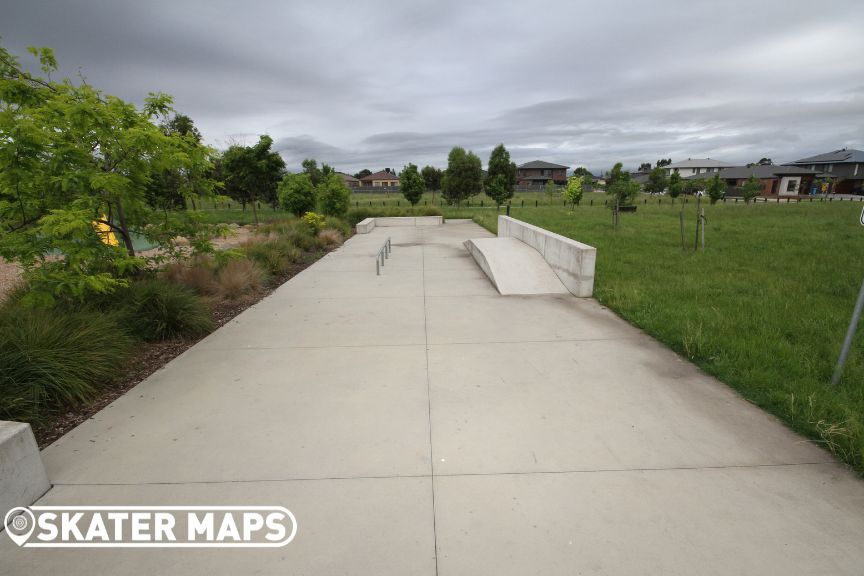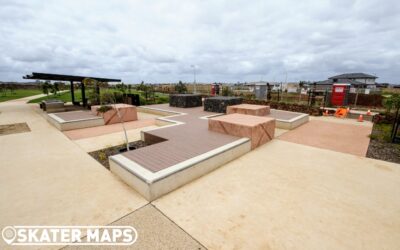 Truganina is proud to boast of yet another skatepark. The street-orientated skate facility as its name implies features a number of ledges. The ledges are on the larger side and would probably appeal to scooters and BMX riders as much if not more so than skateboarders...