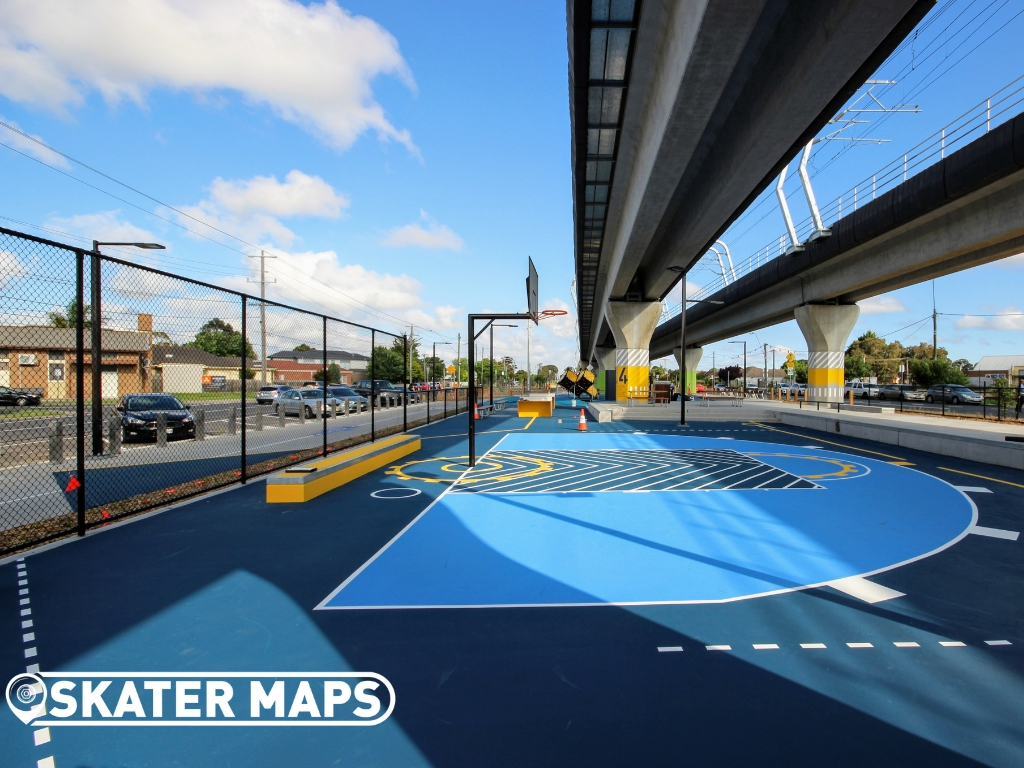 The Vic state government railway crossing project has made room for the new Clayton Station Skatepark. The street style park is built into a playground/basketball complex with table tennis tables, drinking fountains, play equipment of all sorts and a few skate...
If not the best, at least one of the best skateparks in Australia, we present to you Sydney Park Skatepark.  Not much more to say for this one. Five stars with steeze.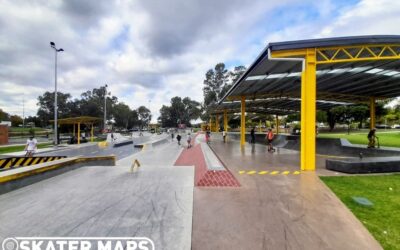 One of the best skateparks in the NSW, if not the entire of Australia, Albury boasts of its recent claim to skateboarding fame with the now-famous Albury Skate Park.  Pictures do not do this rad skatepark justice. It was so beautiful to see how many kids took...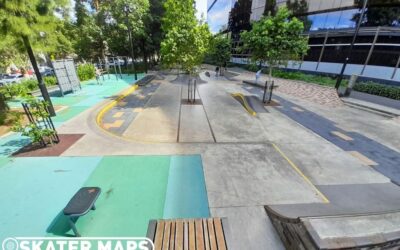 South Eveleigh Skatepark, also commonly referred to as Tech Park, located in inner Sydney, is super fresh, to say the least. The street orientated skateboard park has everything a street skater could wish for and much more.   With humps, banks, quarters, rails,...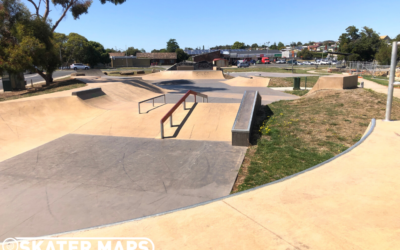 The new Ravesnwood Skatepark in Launceston Tasmania has heaps of mellow street features including rails, banks, ledges and heaps of transition. The open flow skatepark is one of a kind and by far the best street style park we have come across in the area.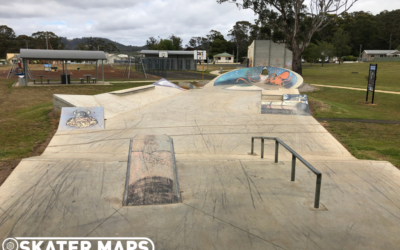 Railton skatepark is another new skateboard park to pop in Tasmania. The smooth concrete surface along with a number of small mellow street features creates almost everything you could dream for. The street style skatepark has banks, gaps, ledges, volcano, ramps,...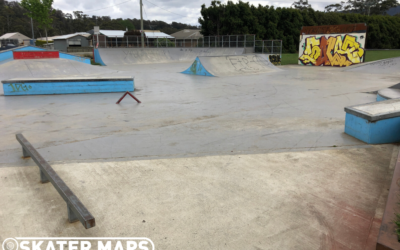 Huonville Skatepark south-west of Hobart on the east coast of Tasmania is a new smooth concrete slab with a bunch of small street obstacles. Features include rails, stairs, ledges, quarters, banks, spine and much more.
The small concrete park known as Proserpine Skate park is smooth and has several standard street features and a super cool bowl. The street section has rails, banks, quarters, euro gaps, spine, ledges and more. The concrete is showing its age and cracking in areas and...
The relatively new Bowen Skate Park has been a welcomed addition to the Queensland skateboarding community and alike. The skateboard park was designed by the legends at Sevenbythree and built by our friends at Concrete Skateparks.  The skate park is large, dope, open...
A unique skatepark in sunny Queensland, Australia. The concrete street style park has heaps of transitions and features hubba's euro gaps, banks, quarters and much more.  The skateboard park is starting to show its age with rough, cracking concrete. Not the fastest...
Australian Capital Territory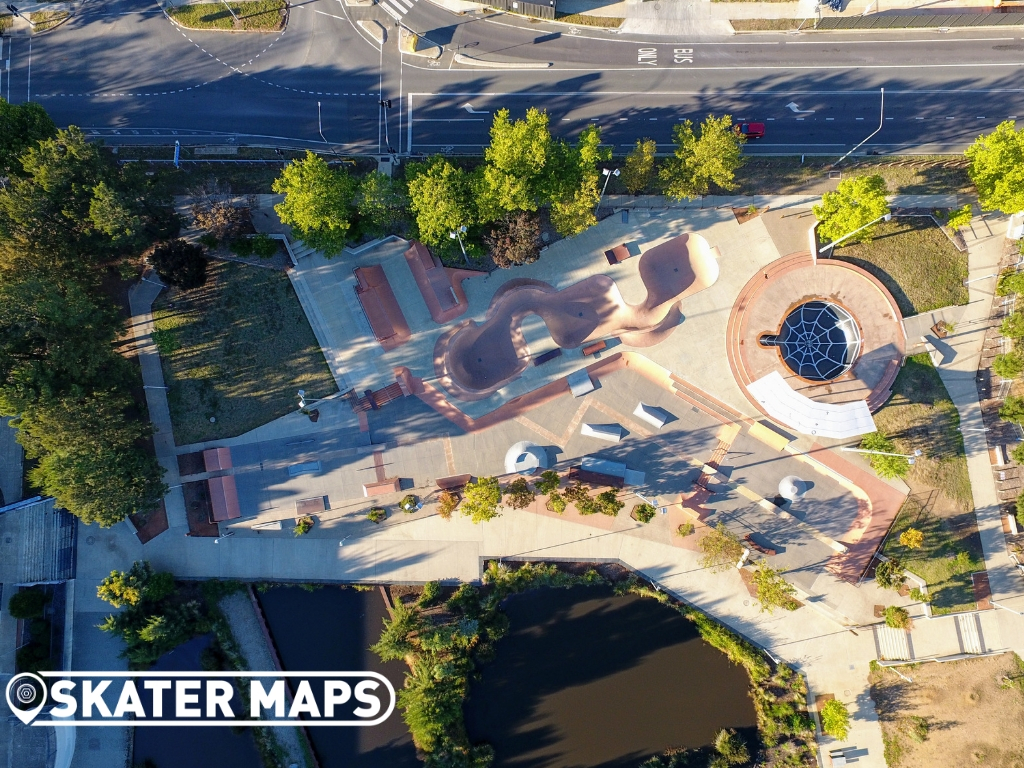 Belconnen Skatepark is Canberra's best and potentially Australia's top skatepark. The skatepark was originally constructed in the early '90s featuring the famous keyhole bowl we know of as the Belco Bowl, home to Australia's largest skate competitions like the Belo...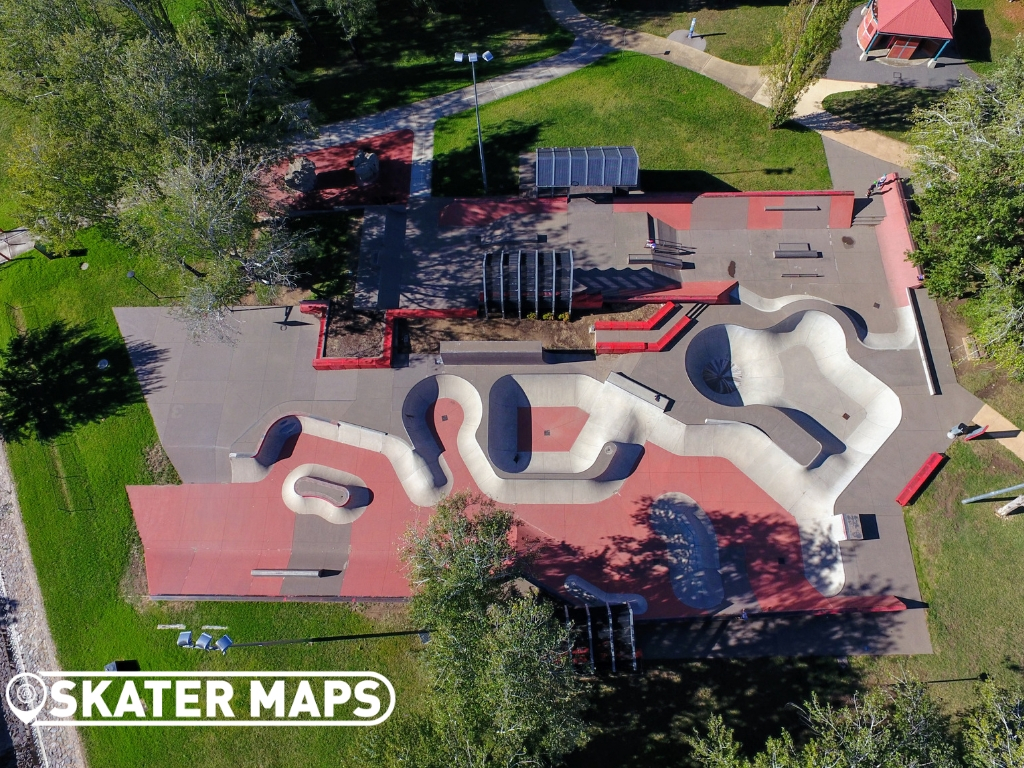 Eddison Skatepark once boasted of being the best skatepark in Australia when it was first opened in the late '2000s. Unluckily or luckily depending on which way you look at it, Eddison Skatepark is no longer even the best skatepark in Canberra as the famous Belconnen...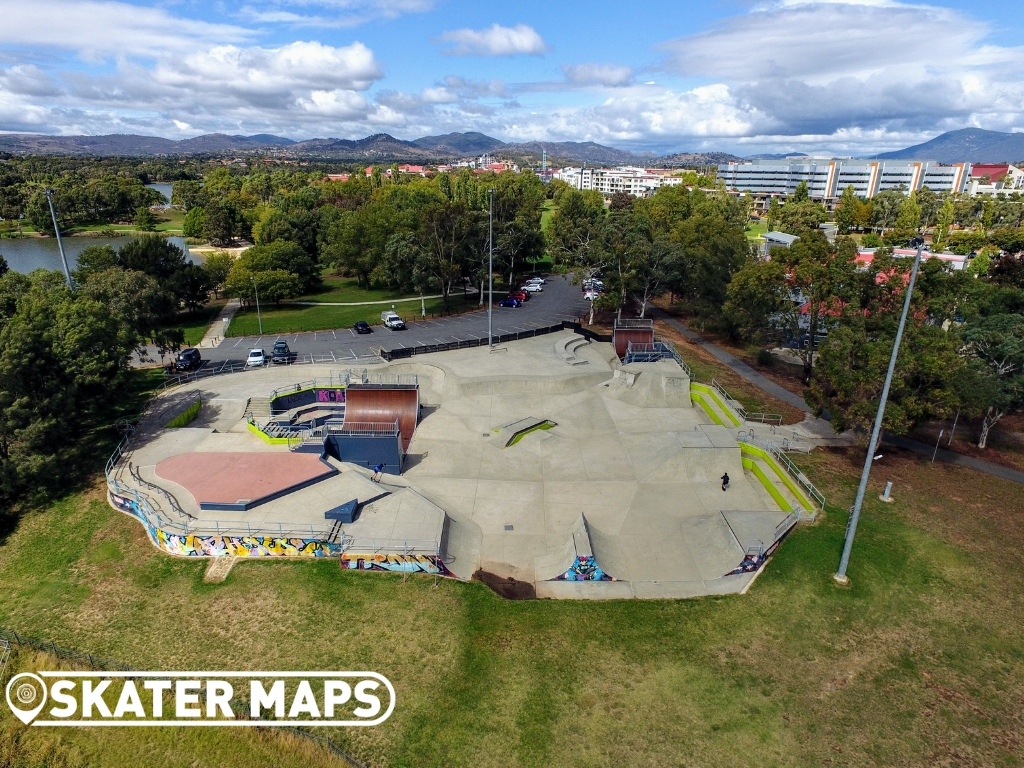 Tuggeranong Skatepark, although made out of concrete, has been around since the stone age. The huge skatepark has most things you could wish for in a skate facility with everything from vert to street and most things in between. There are two large vert ramps, heaps...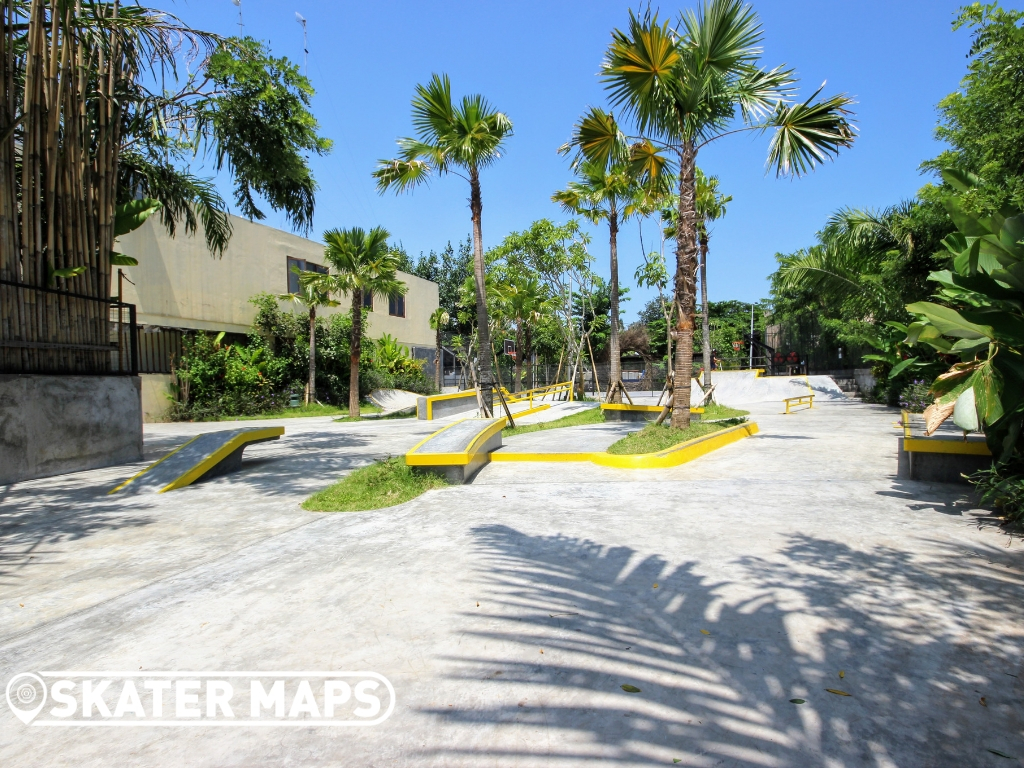 Titi Batu Ubud Club Skatepark is the freshest skateboarding park in Bali. The skatepark is relatively small. However, it has a lot packed into it. The street style park has heaps of ledges, rails, slappy curbs, banks and more. You have to pay to skate, as is the case...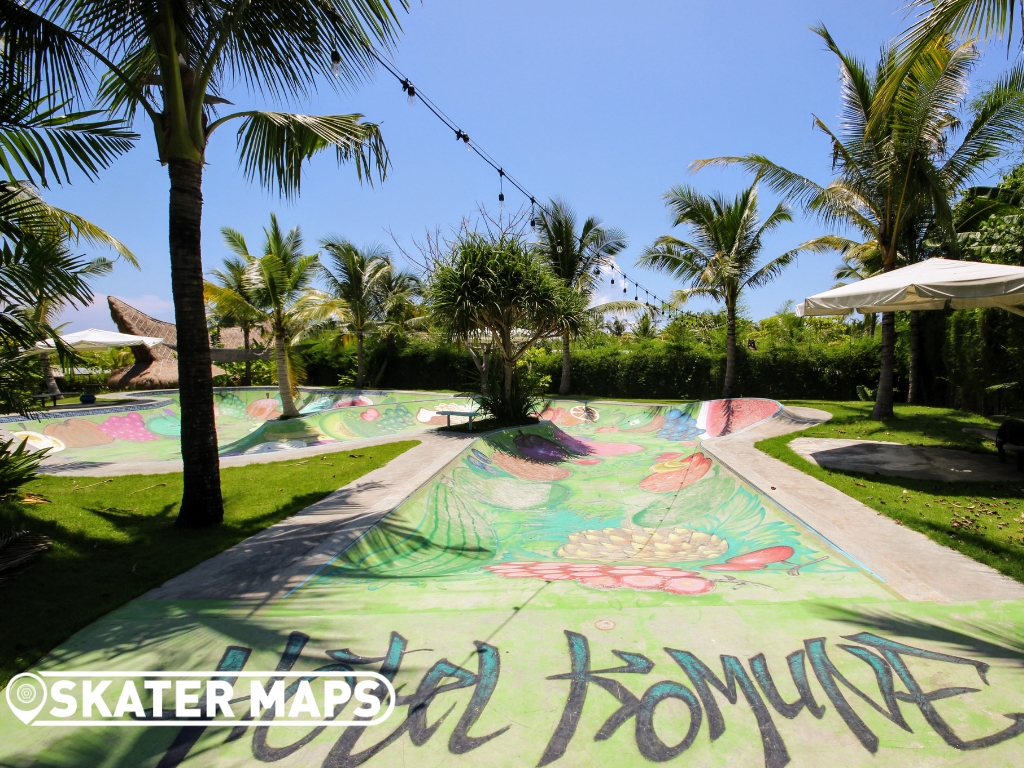 Komune Resort & Beach Club has one of if not the best skate bowl in Bali, Indonesia. The skateboarding bowl doubles into a snaking pump track as we have never seen. Offering everything from the mellowest and smallest of transitions to an 8 ft deep bowl with pool...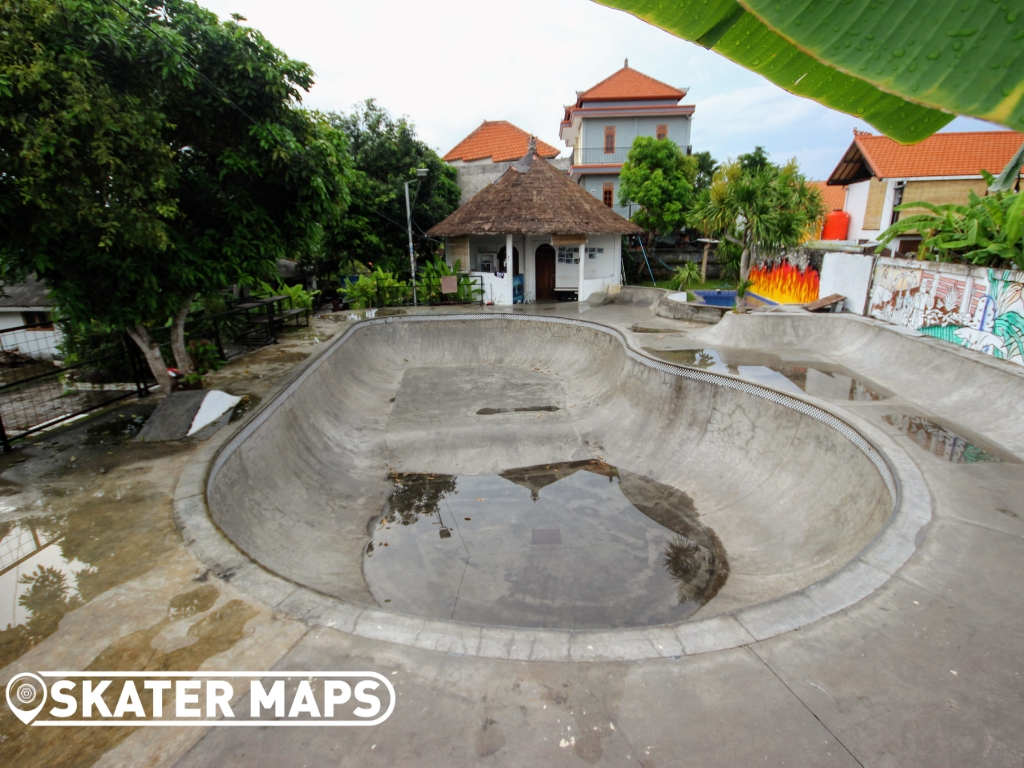 Bukit Bowl in Bali looks more like a swimming pool with a hot tub off to the side than a skatepark. If you look beyond the puddle of water in the deep end of this epic concrete skate bowl, you will find a shallow section, hips, tiles, and even concrete coping. The...