Innes Park Skate Park near Bundaberg QLD starts to show its age with a few cracks and a course concrete surface. The skateboard park does include sailcloth that is very handy, along with plenty of surrounding trees to get some shade from the UV rays.
The skate park design is relatively modern with a spine, hips and opens flowing bowl. Some sections make for great mini ramps. The bowl has traditional steel coping along with a few extensions and hips. Surrounding the bowl are several street features, including banks, ledges and rails. A pretty sweet skatepark, but we recommend bringing a broom or leaf blower.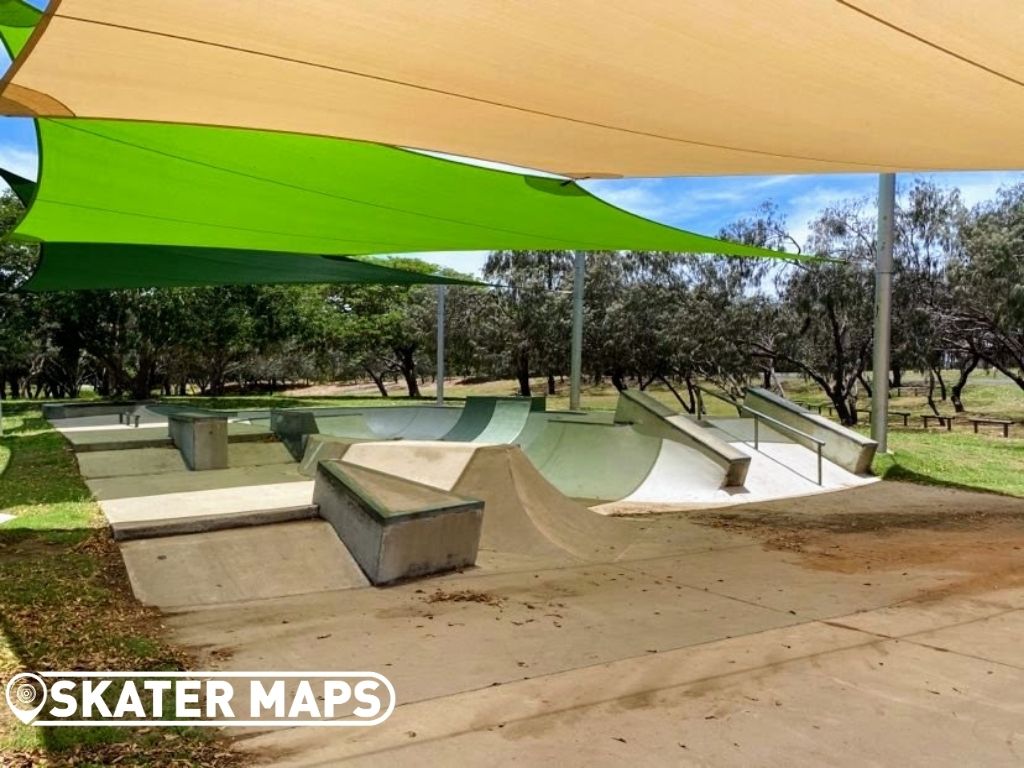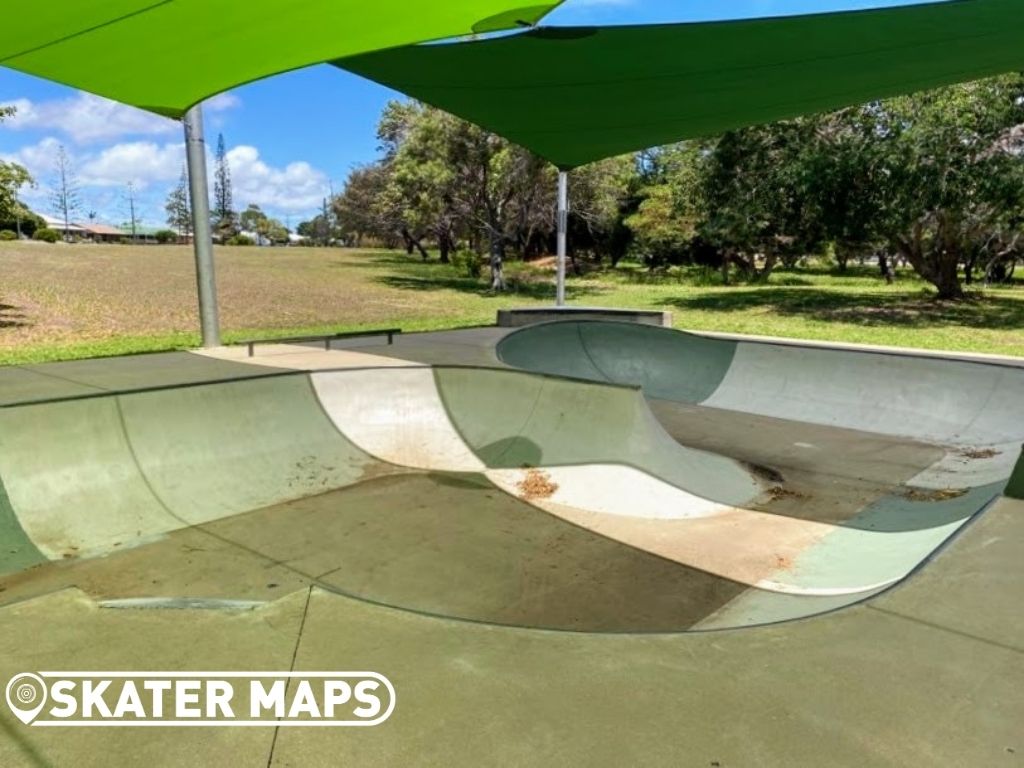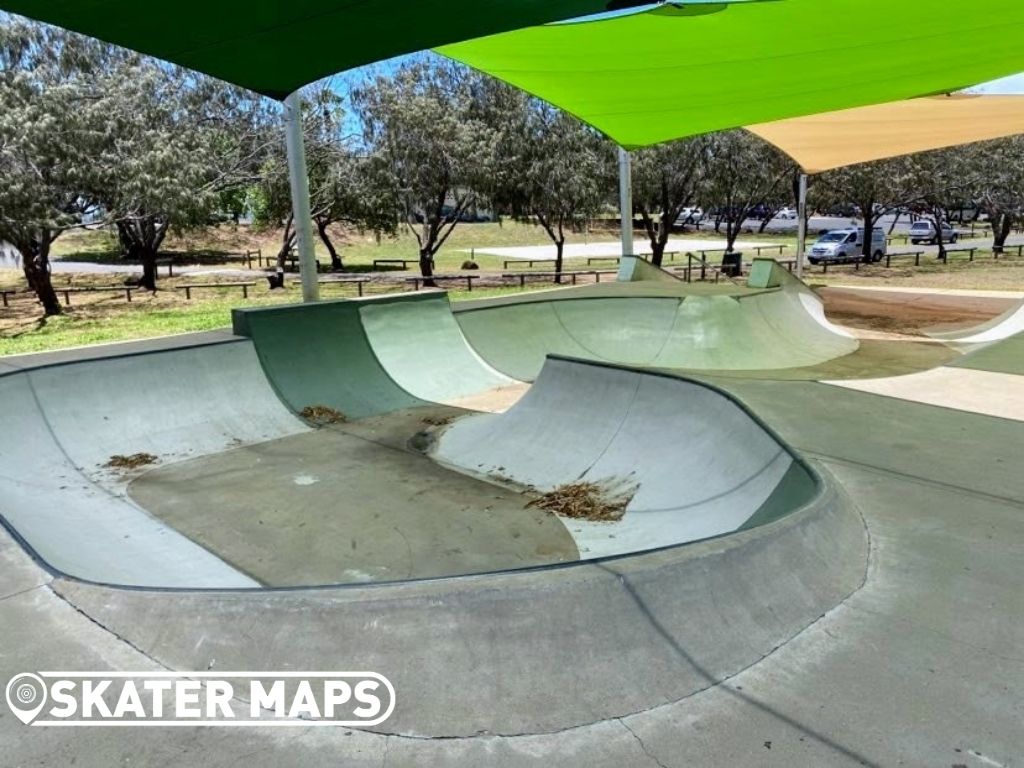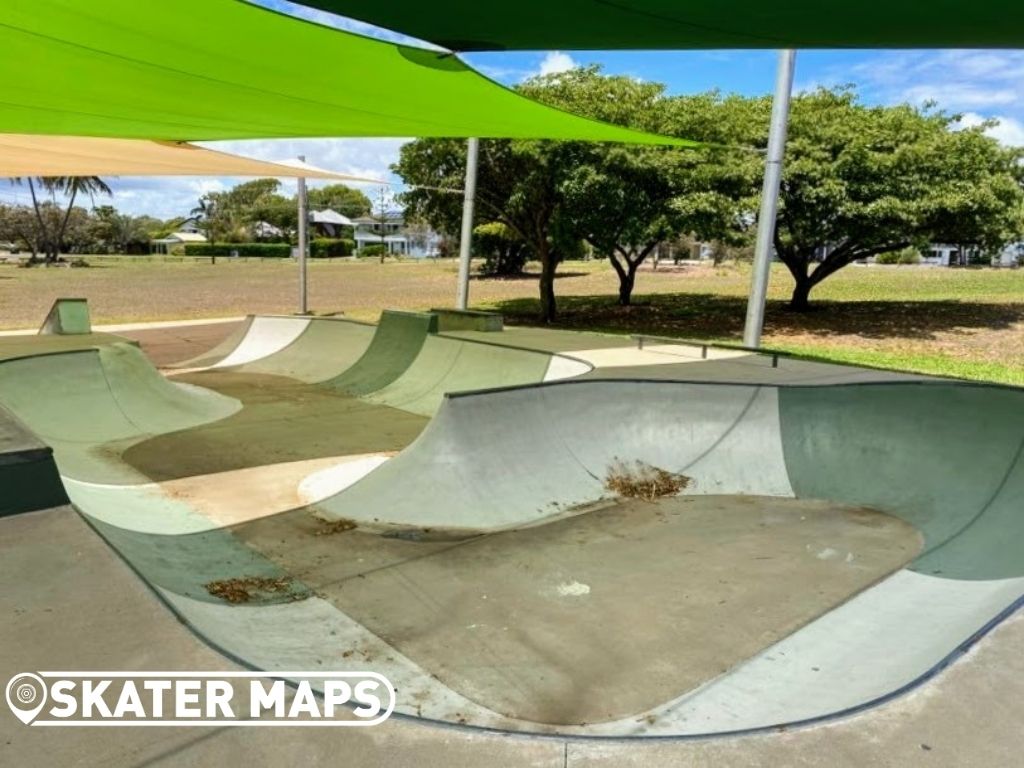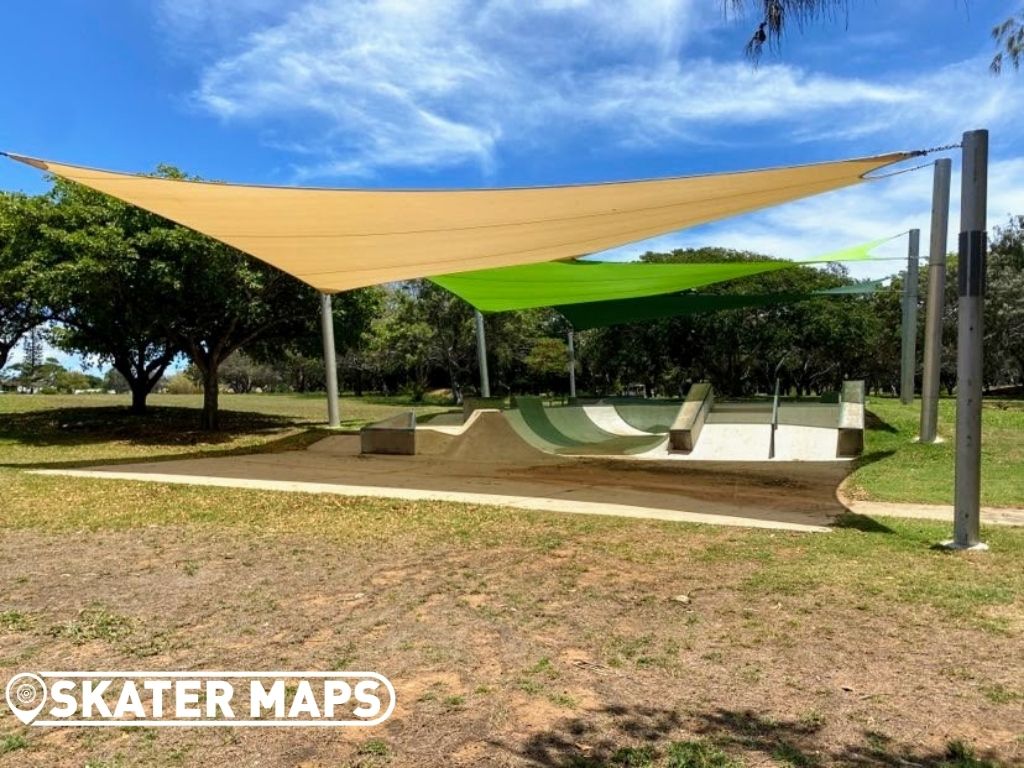 A unique skatepark in sunny Queensland, Australia. The concrete street style park has heaps of transitions and features hubba's euro gaps, banks, quarters and much more.  The skateboard park is starting to show its age with rough, cracking concrete. Not the fastest...