Designed and built by Oasis Skate Parks, Jacana Skatepark is the best skatepark in the area by a country mile. The reasonably sized concrete skatepark has heaps of transitions and banks scattered throughout. There is also a handful of street obstacles for the street skaters to smash their shins against.
The highlight of Jacana skatepark is the double 4ft mellow mini ramps that back onto each other creating a rad spine so skaters and alike can transfer from one to the other. For those not game to navigate the spine, there is a hump on one side that is super docile. The park and associated features are much smaller then they look in the pictures and far less intimidating than you might initially think.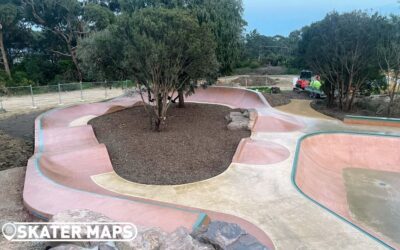 The new Mount Martha Eco Park Active Hub and Skate Park, also known to many as just Mount Martha Skatepark on the Mornington Peninsula is a fresh addition to the skatepark infrastructure in the region, offering a dynamic recreational space for both locals and...