Mossman Skate Park, located in Far North Queensland, is a popular skateboarding destination for those who can skate in the heat and humidity.
Mossman Skate Park offers quarters and banks at each end, providing a variety of challenges for skaters of all levels. What makes it even more appealing is the selection of street features situated in the middle of the park, allowing riders to showcase their street skills.
One particularly appreciated feature of Mossman Skate Park is the shade sail that covers the entire area. This shelter is a much-needed relief in the tropical climate of Far North Queensland, ensuring that skaters can enjoy their sessions comfortably, even on hot and sunny days. Overall, Mossman Skate Park is a well-equipped and well-shaded hub for skateboard enthusiasts in the region.
The skatepark is located next to the Mossman Pump Track, a tar circuit with humps, bumps and banked turns allowing riders to pump their way around the track with out the need of pushing, kicking or pedalling.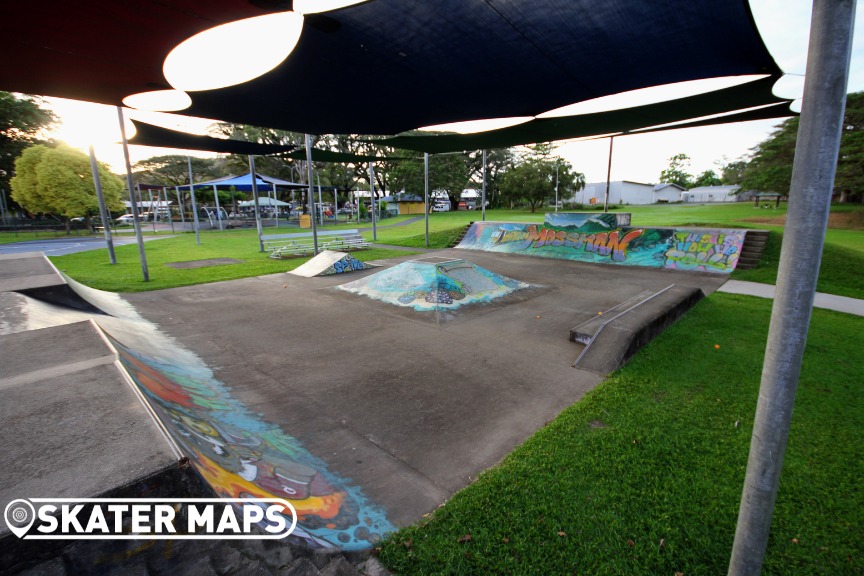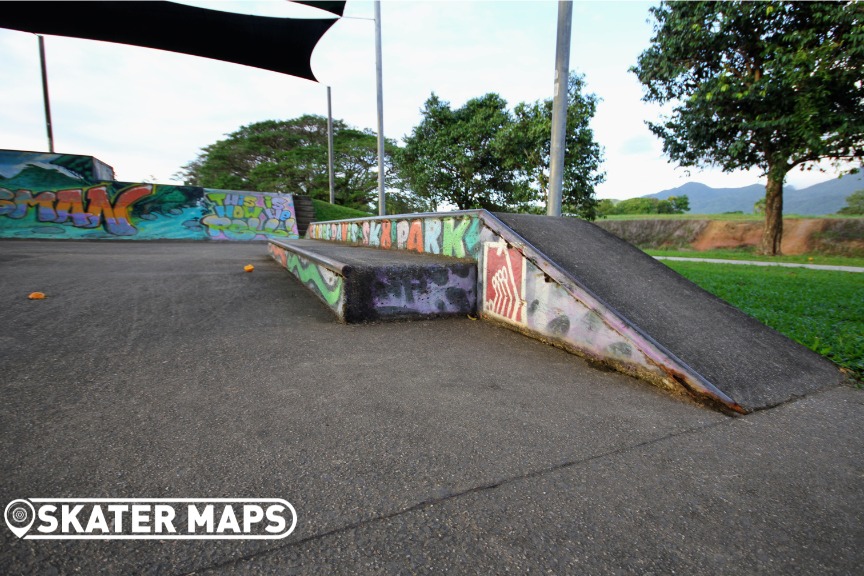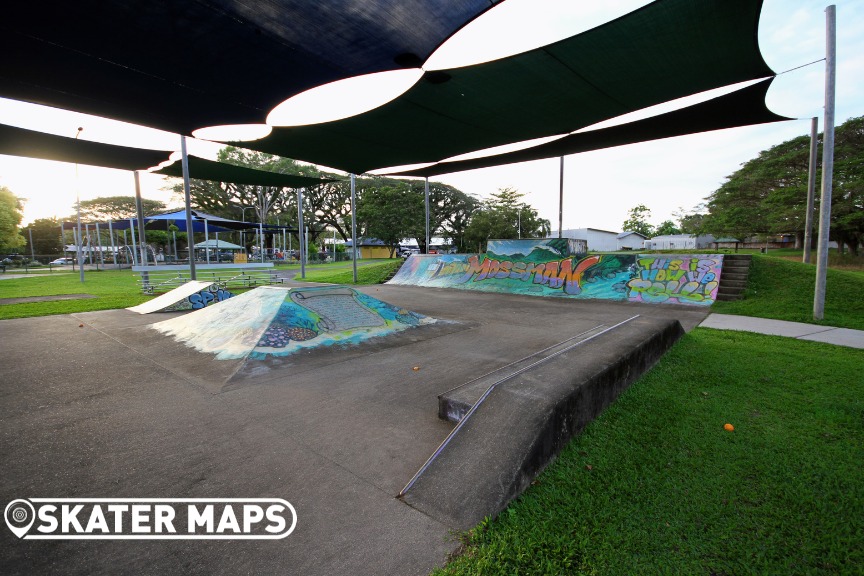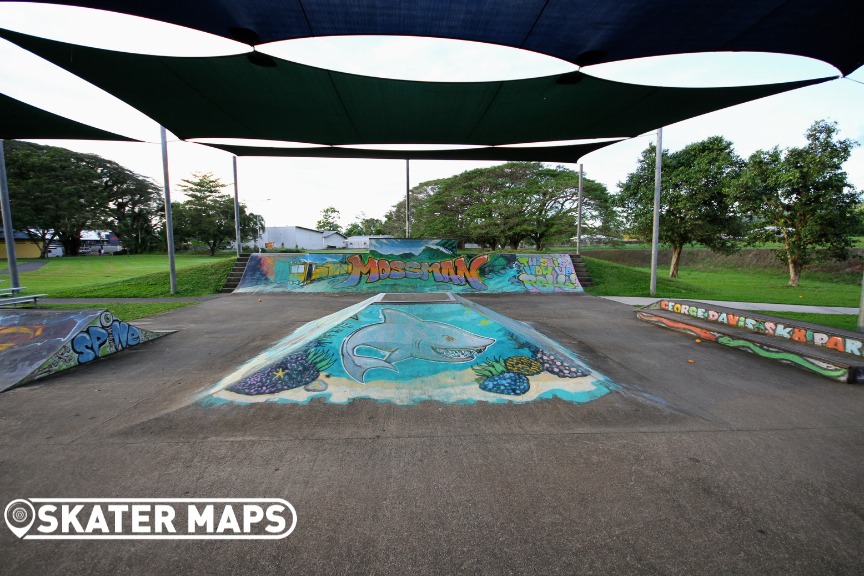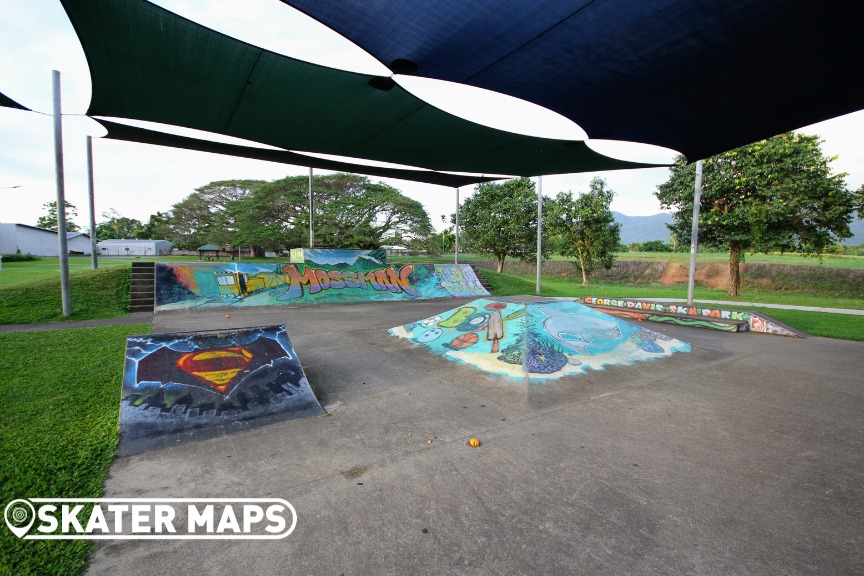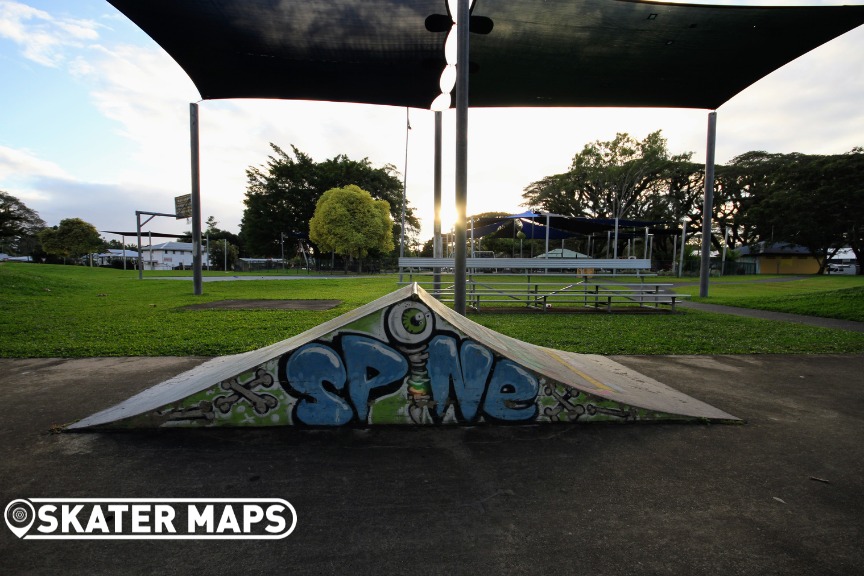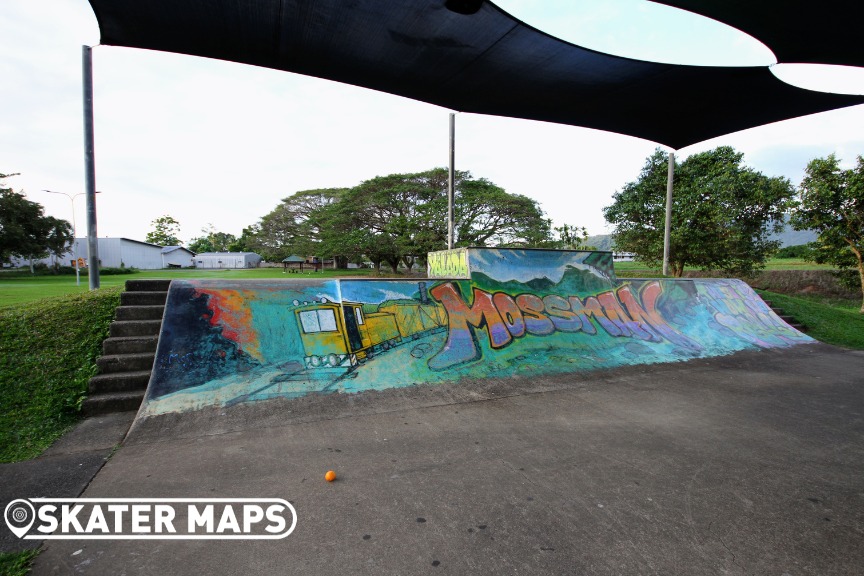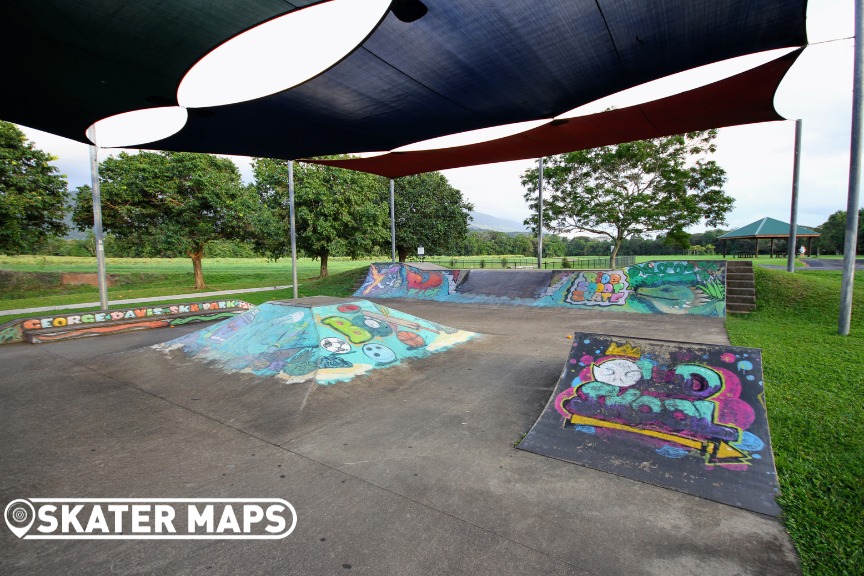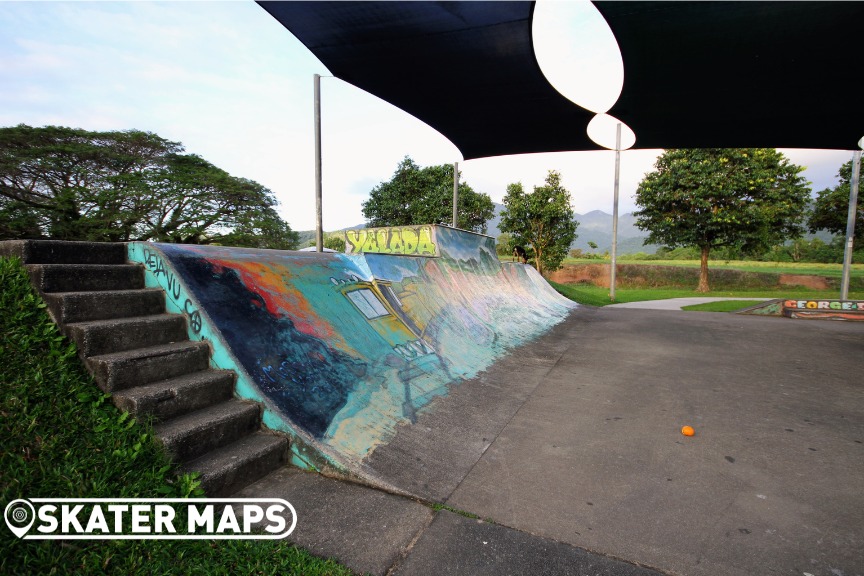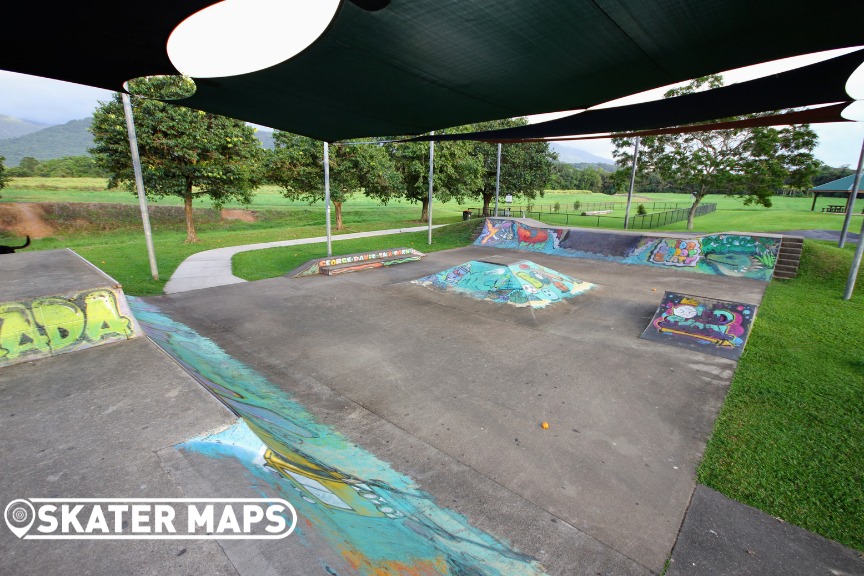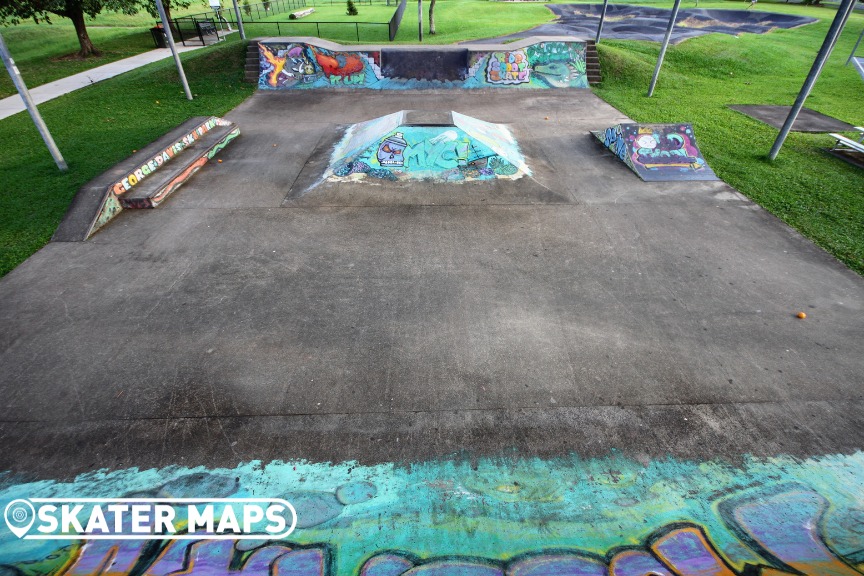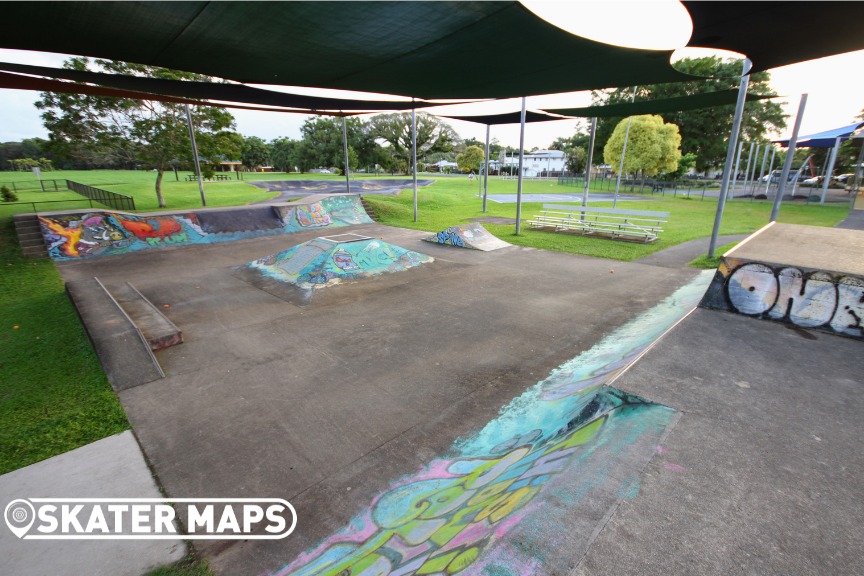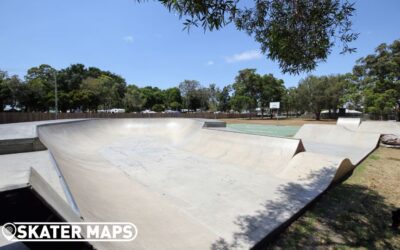 Jacob's Well Skatepark is among the more recent additions to Queensland's Gold Coast, and it has quickly gained popularity among local skaters. One of the standout features of this skatepark is its super smooth and fast concrete surface, which makes it a joy to ride...