Murwillumbah Skatepark is one of the freshest concrete creations to hit NSW since the Opera House. The large concrete masterpiece of a skatepark offers skaters everything they could have dreamed of in skate heaven. You will have to scroll down and see the pictures to believe us when we say that this is one of the most unusual, yet radical skateparks on the database. If you can't find what you are looking for at Murwillumbah Skatepark, you are either not looking hard enough or an old man searching for vert. Leave a comment below and share your feedback and experiences of Murwillumbah skatepark with us.
⊗ Murwillumbah Community Centre Nullum St, Murwillumbah NSW 2484, Australia
The old school Dulwich Hill Skate Park, located in Sydney's inner west, is something to admire and a part of skateboarding history.  Dulwich Hill Skate Park has been upgraded several times over the years. The original snake run remains at the park's top and has been...
If not the best, at least one of the best skateparks in Australia, we present to you Sydney Park Skatepark.  Not much more to say for this one. Five stars with steeze.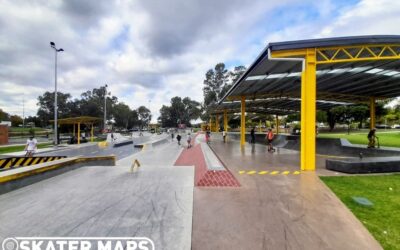 One of the best skateparks in the NSW, if not the entire of Australia, Albury boasts of its recent claim to skateboarding fame with the now-famous Albury Skate Park.  Pictures do not do this rad skatepark justice. It was so beautiful to see how many kids took...