Located next to the tennis courts in Bill Sohier Park, Ourimbah, NSW, lies an old slab of concrete with some pre-fab skate features.
The skatepark has banks and quarters on either side and a couple of euro gaps in the middle. Some of the transitions have been damaged over time and are well overdue for some maintenance. If you scope the park and pick your lines, there is still fun to be had at Ourimbah Skate Park.
We would have liked to see a rail, manny par or even a ledge. Nevertheless, two euro-gaps are better than nothing.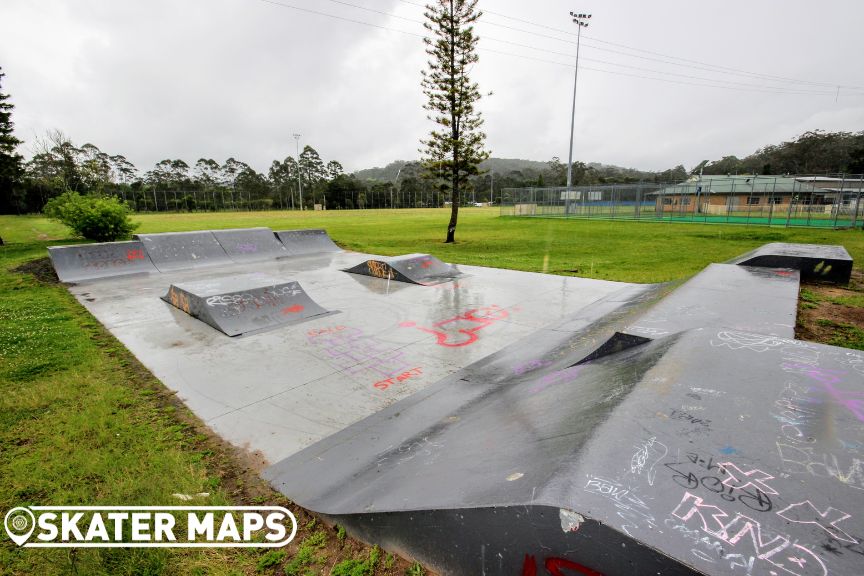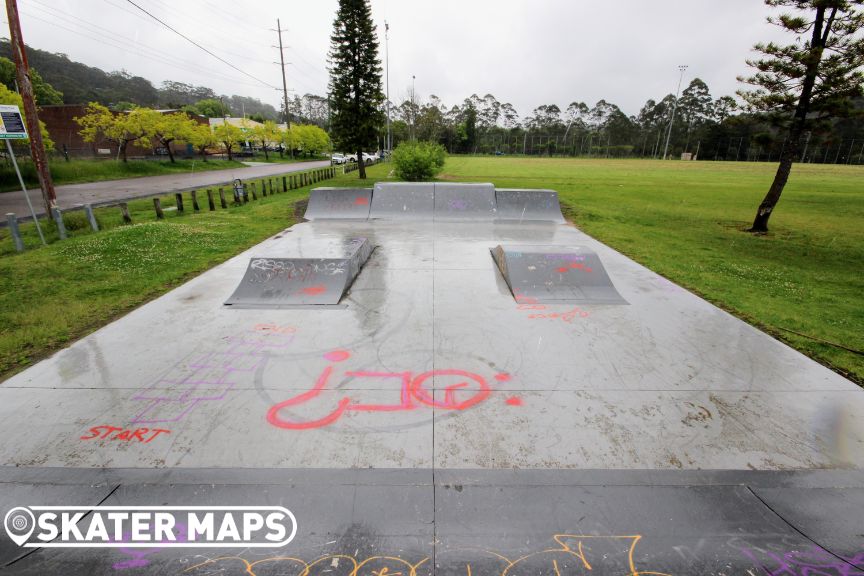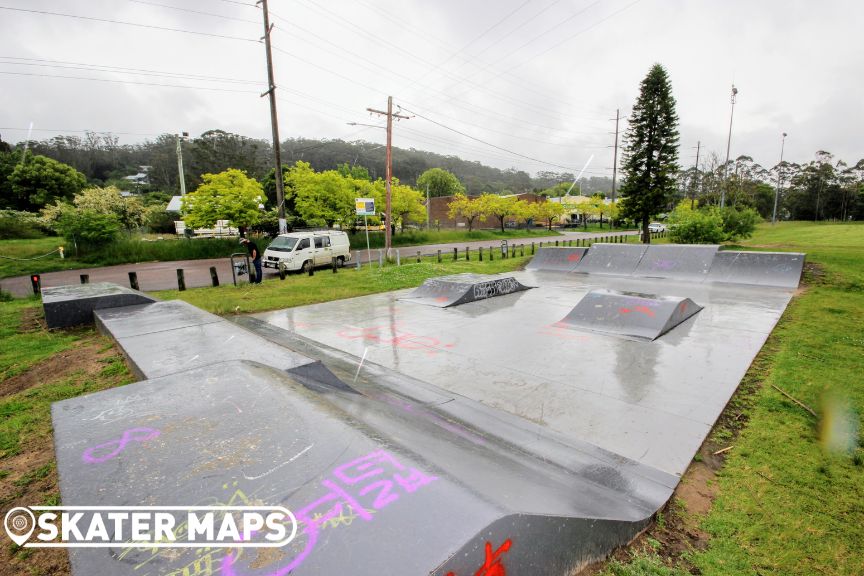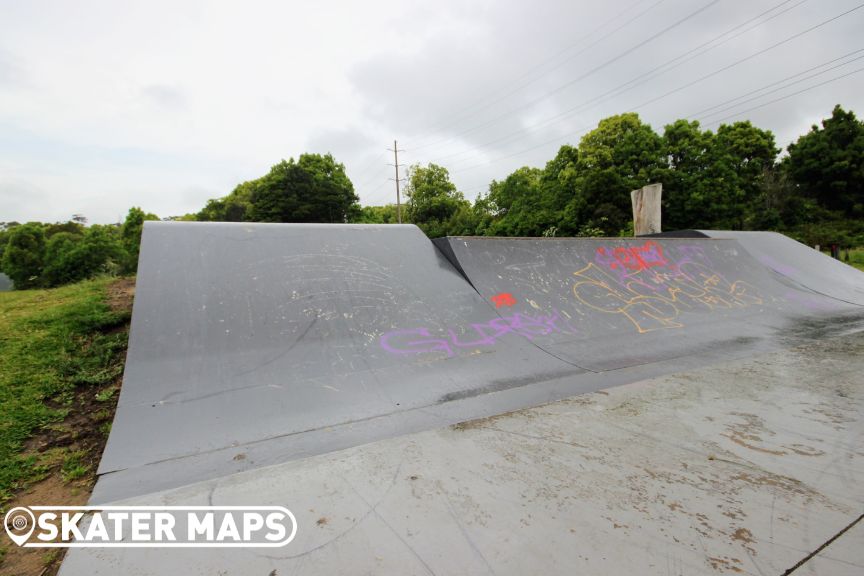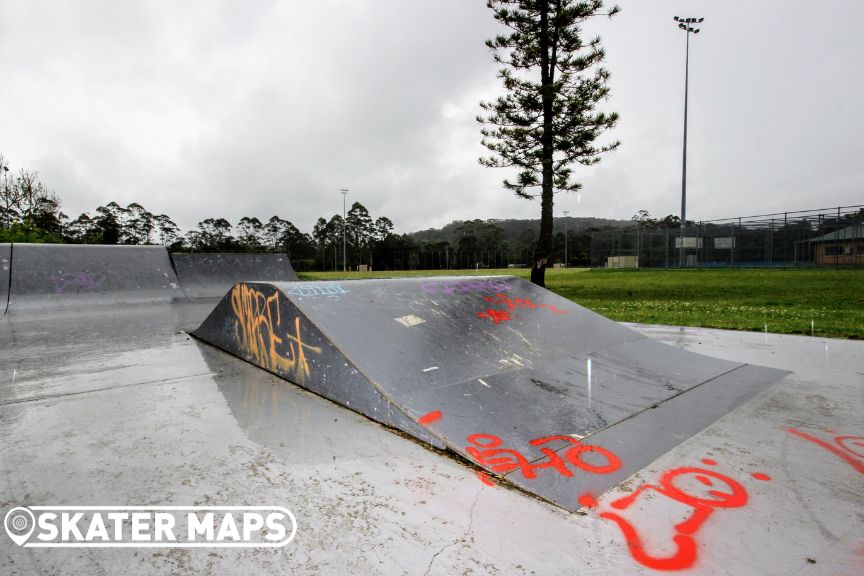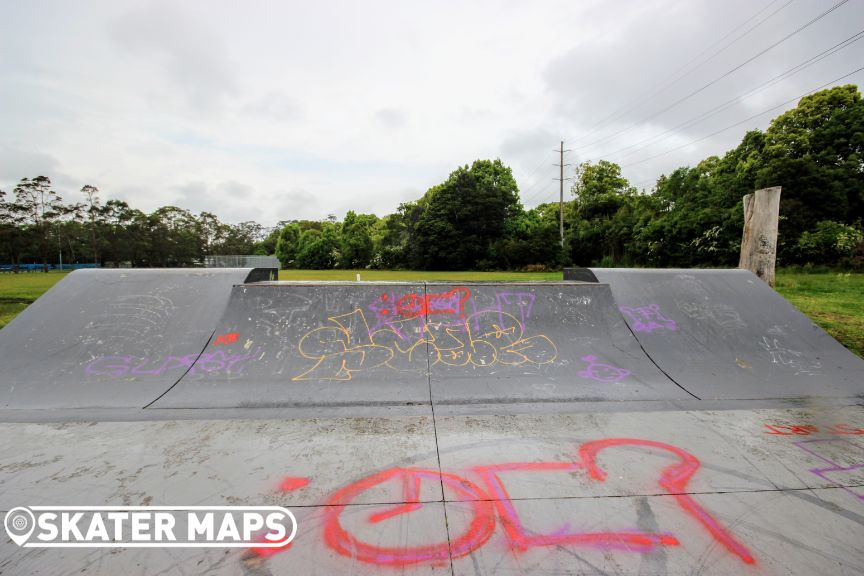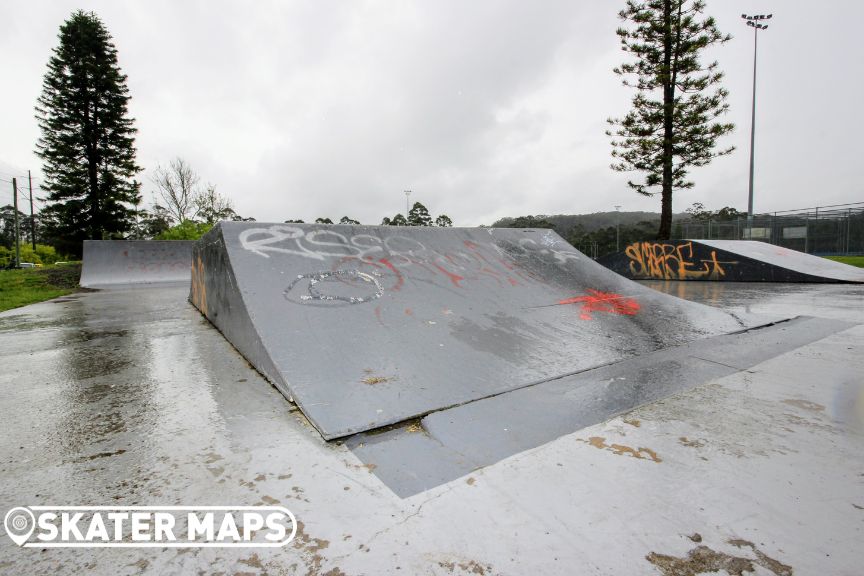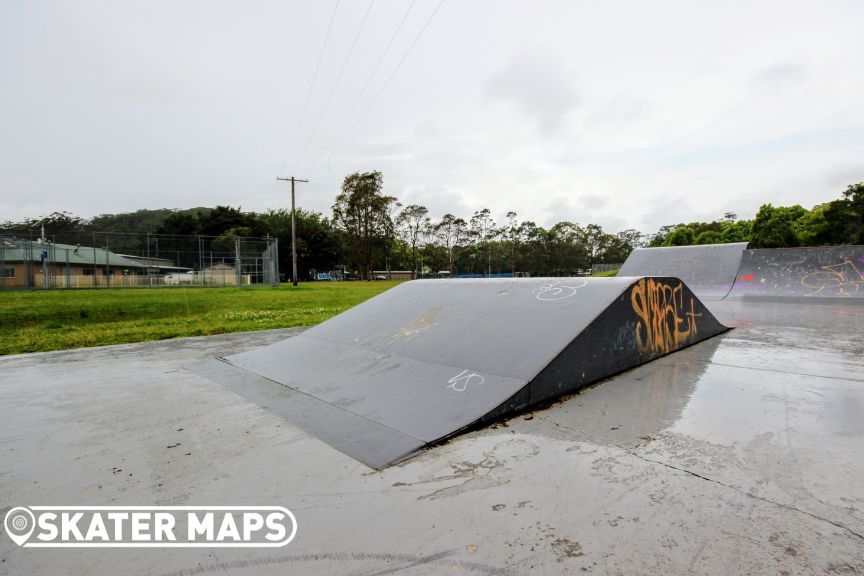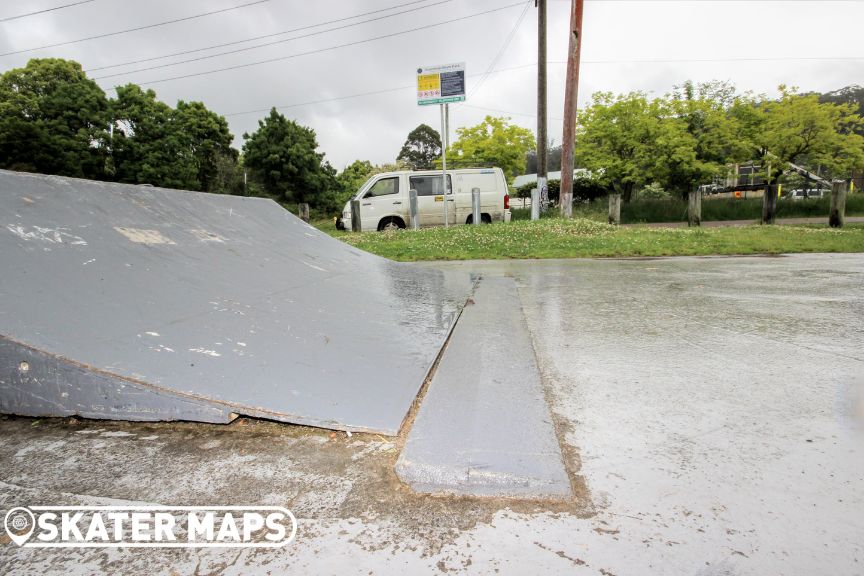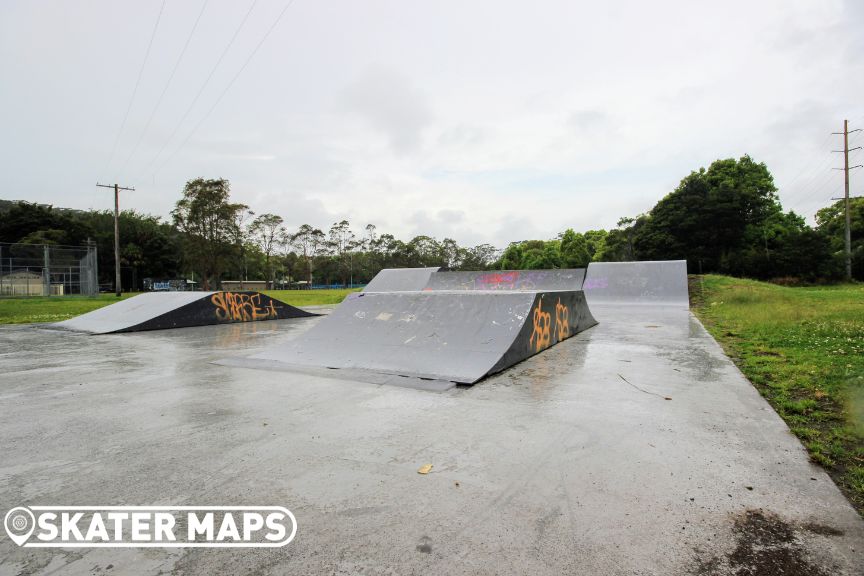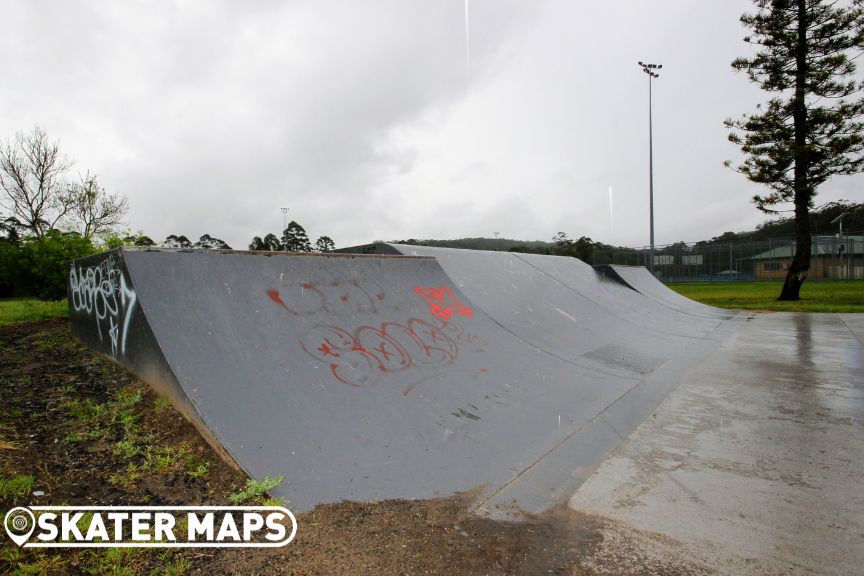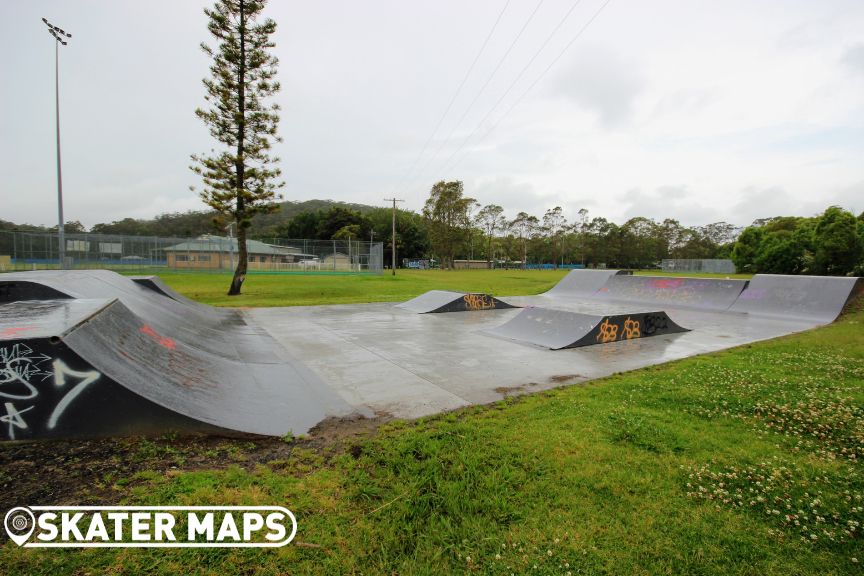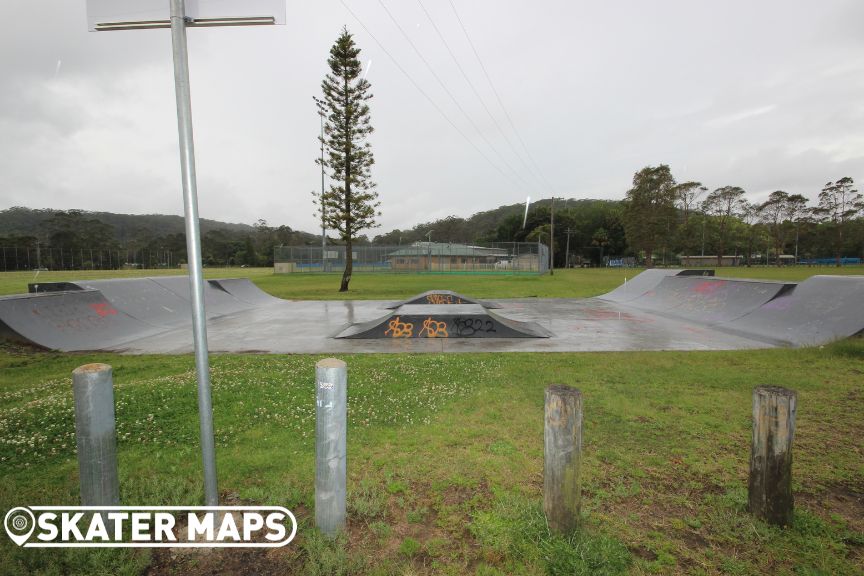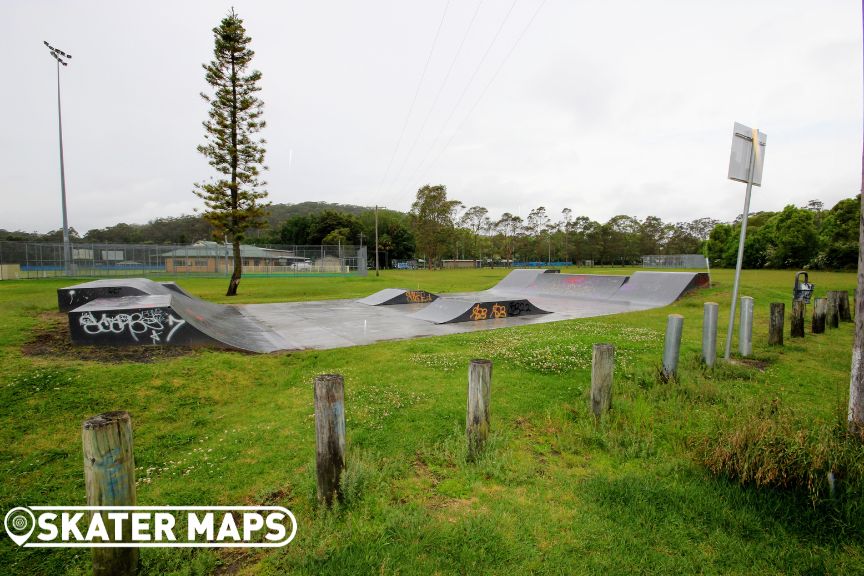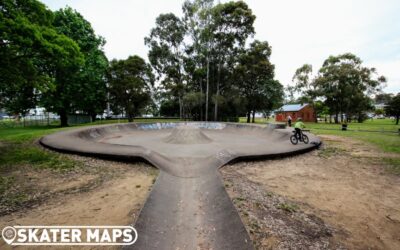 Also referred to as Rathmines Bowl, Rathmines Skatepark can be found in the centre of town next to the tennis courts. Rathmines Skatepark features an old concrete bowl with a rough surface, a mound in the middle, an extension, and a more recently added steel coping...