Preston DIY Skatepark is one of the best skater made skate spots in Australia if not the world. This rad home made skatepark is located in an abandoned block in Preston Victoria. You don't need to jump a fence, there is a small 1ft gap in the fence on Newman St, opposite Newman Reserve. The skatepark seems like it sees regular use from local skaters and rightly so seeming as it is a better spot so skate than most public skateparks in the area.
Preston DIY skate spot has jumps, banks, a rainbow rail, ledges, quarters and more. A must see destination even just to check out and have a look around.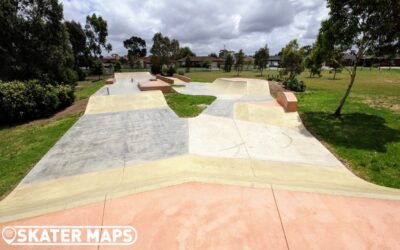 Located in Melbourne's urban sprawl, Delahey Skatepark has become a thriving hub for skateboarders, scooters and BMX riders. The skatepark offers a dynamic space for riders of all ages and skill levels to roll around. Delahey Skatepark has quickly established itself...