Pretty Poison Skate Bowl is another fat bowl if not the fattest bowl in Bali Indonesia. One of the coolest places to be seen in Canggu Bali is even more appealing to skaters with its signature pool style skate bowl. Pretty poison opened in 2017 and caters for the Bintang thirsty tourists, as well as pro skateboarders and everyone in between. The pub is one of the closest most refreshing establishments in Canggu along with being one of the closest things to a nightclub north of Seminyak.
The pool style skate bowl comes fully equipped with tiles, coping and stairs. It has also recently seen the addition of a new light that makes it even more like a traditional swimming pool. Don't be mistaken by the seemingly smooth transitions and mellower shallow section as this skate bowl is one of the most gnarly that we have come across to date. Varying from 5-9 ft deep this skate bowl is not for the faint hearted as there is far more to consider than just making the drop in and finding a line. If you manage to navigate your way around the obstacles the chances of getting away without a scratch are next to none. If by chance you nail yourself in the process, you can almost guarantee that it will be caught on camera as there are more spectators admiring your courage than we see at the Australian skateboarding nation titles.
The Skater Maps team loves seeing participation at skateparks whatever you are riding or even doing. Unlike almost every other park, it's great to see scooters, skaters and BMX'ers share facilities together and even give us the time of day to jump in the middle and take snap a few pics, however this inclusive environment that we normally see across the board is not always reciprocated at Pretty Poison, so if you were hoping to bring your scooter, may we recommend leaving it behind and getting your bearings on a board.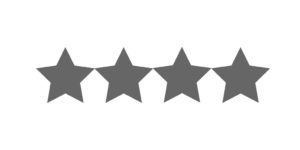 PRETTY POISON WEATHER