Rainbow Beach, located in Queensland, Australia, is a beautiful coastal town that's not only famous for its stunning shoreline and crystal-clear waters but also for a unique geographical feature: the rainbow-hued sand dunes. Just a short drive up the beach from Double Island the main town lies Rainbow Beach Skatepark, a beloved local spot for skaters and scooter rollers. While it may be considered 'old' in the world of skateparks, it's a hidden gem worth exploring for its laid-back atmosphere and unique surroundings.
First, let's dive into what makes Rainbow Beach unique – the rainbow sand dunes. These multi-coloured sand dunes create a striking and memorable backdrop for visitors, giving Rainbow Beach its distinctive name. These dunes are a geological wonder, showcasing vibrant shades of red, orange, yellow, and even purple, making it a popular tourist attraction.
Rainbow Beach Skatepark may not be the most modern skatepark in Australia, but it has its own charm. It features rough concrete, which adds a rustic feel to the park and has its own unique character. The skatepark boasts a mini ramp, euro gap, flat rail and a bank. 
In addition to these features, Rainbow Beach Skatepark provides an ideal setting for skaters to come together and enjoy the sport in a picturesque coastal environment. The park's modest and somewhat weathered appearance adds to its charm, making it a genuine representation of the skating subculture's spirit.
While Rainbow Beach Skatepark may not offer the modern amenities and pristine surfaces of some larger skateparks, it offers a unique and laid-back experience that captures the essence of this coastal community. Whether you're a local skater or a visitor looking for an off-the-beaten-path skateboarding experience, Rainbow Beach Skatepark is well worth a visit. Plus, you'll have the opportunity to explore the captivating Rainbow Sand Dune, making it a day of adventure and skating you won't soon forget.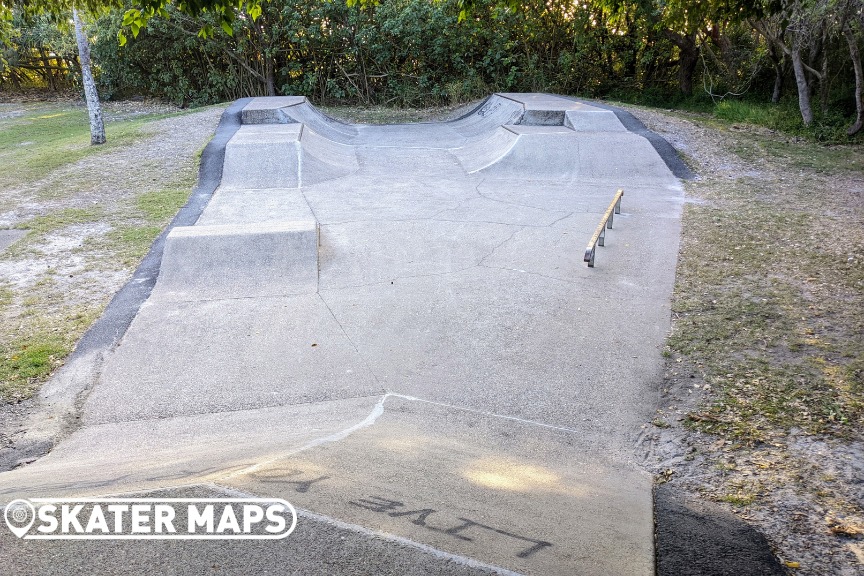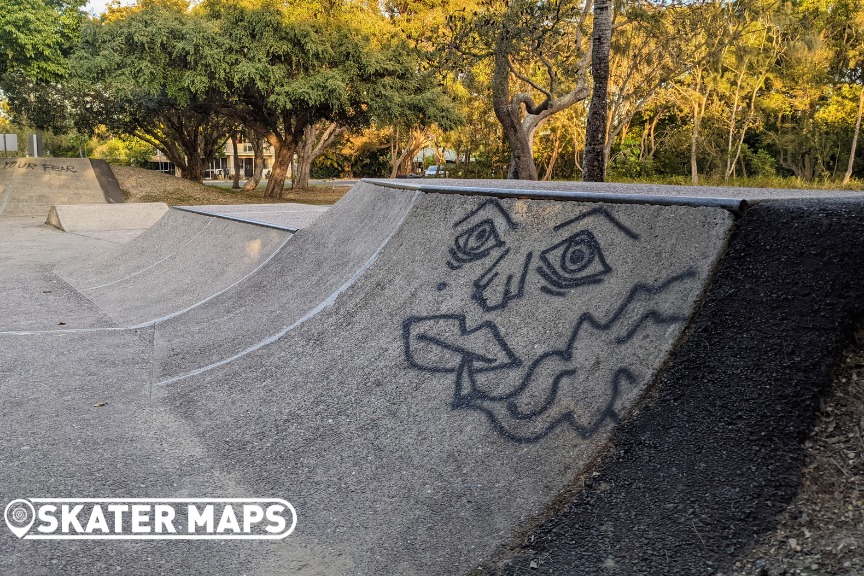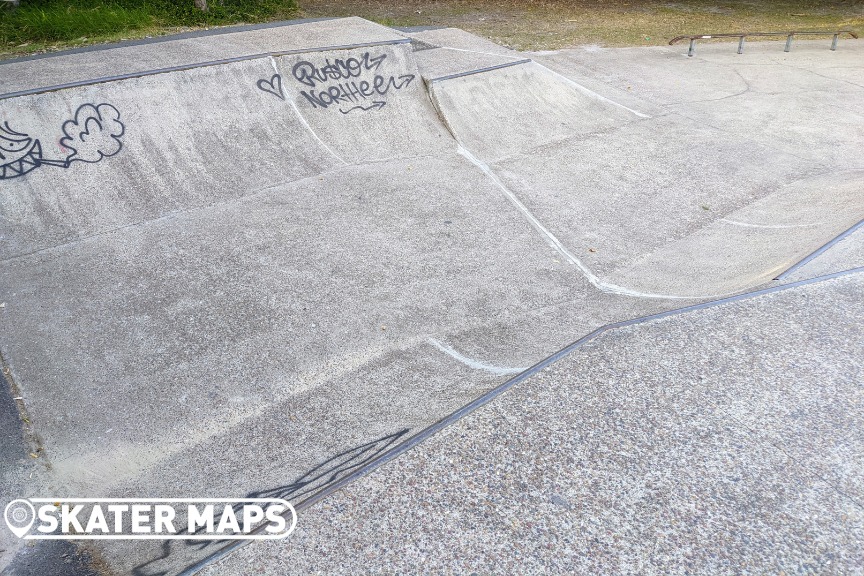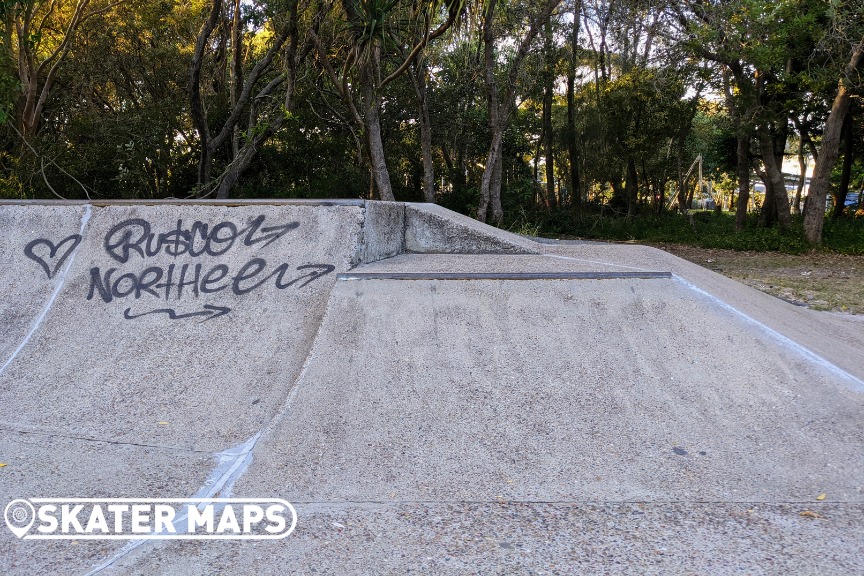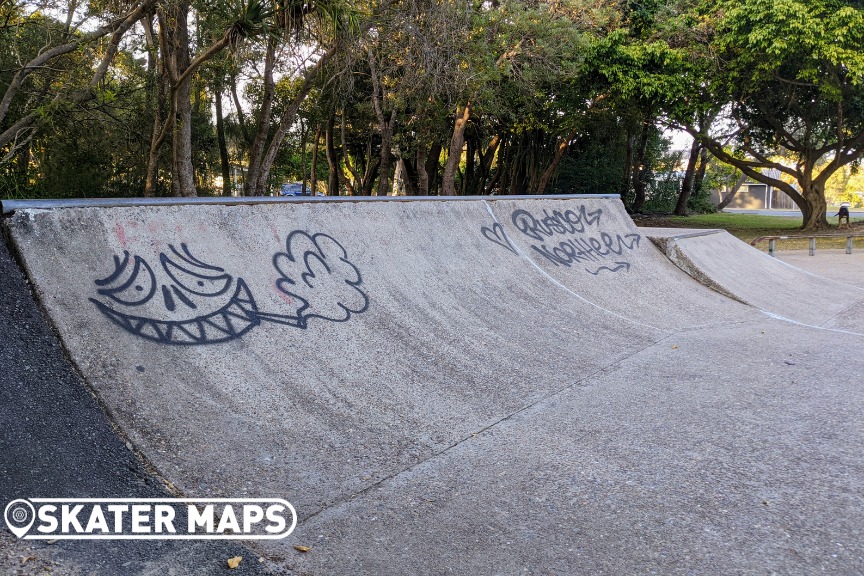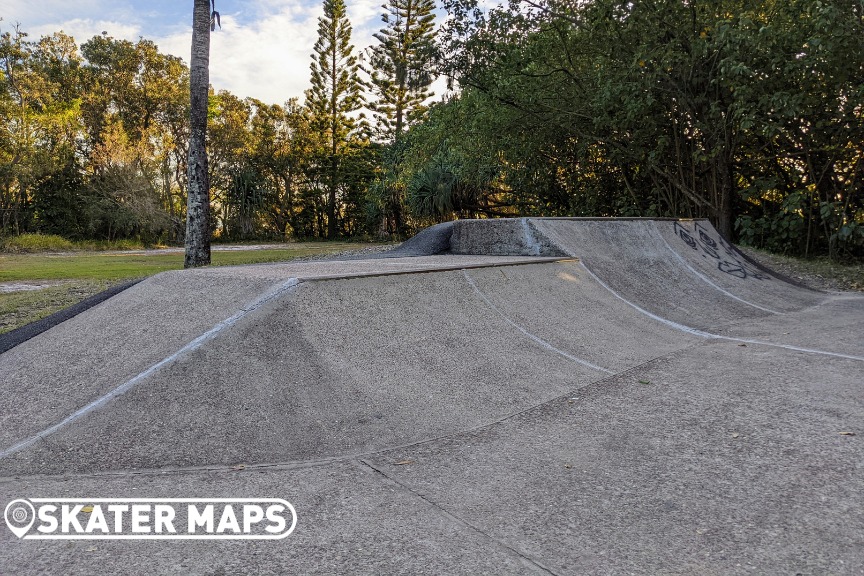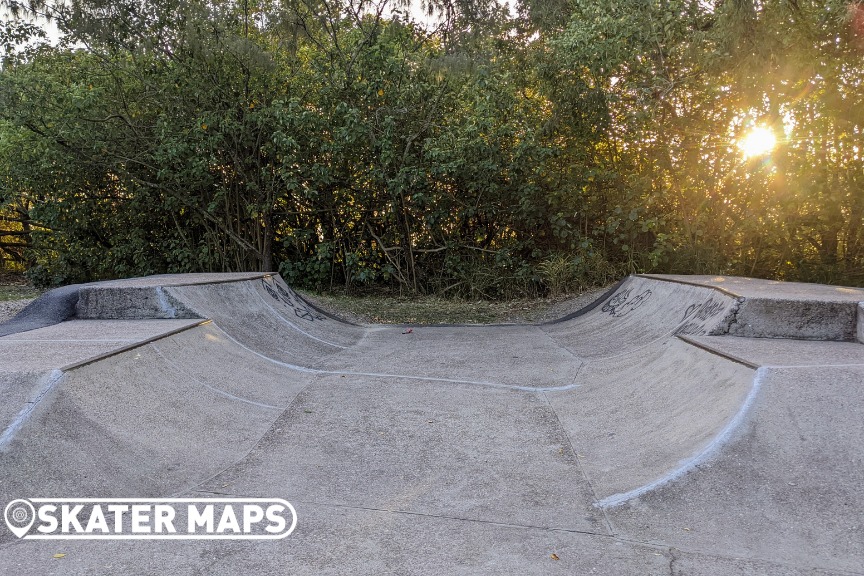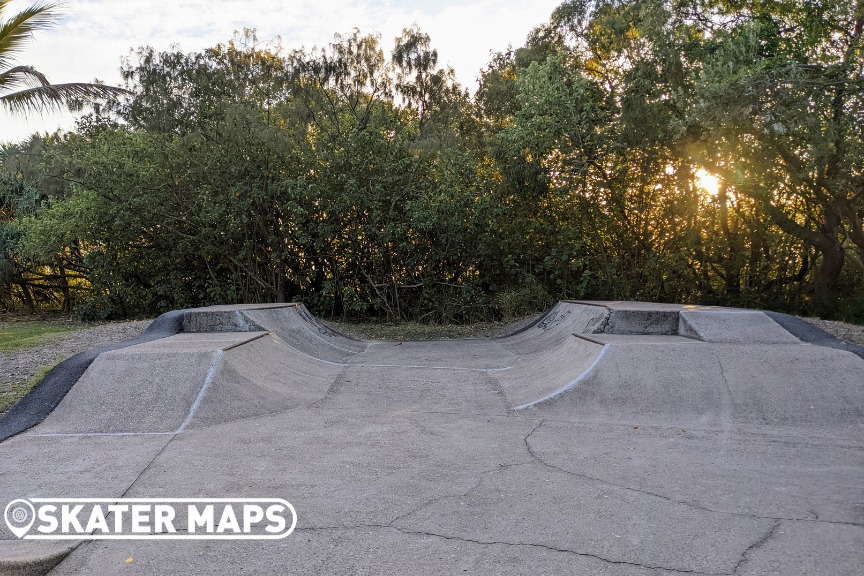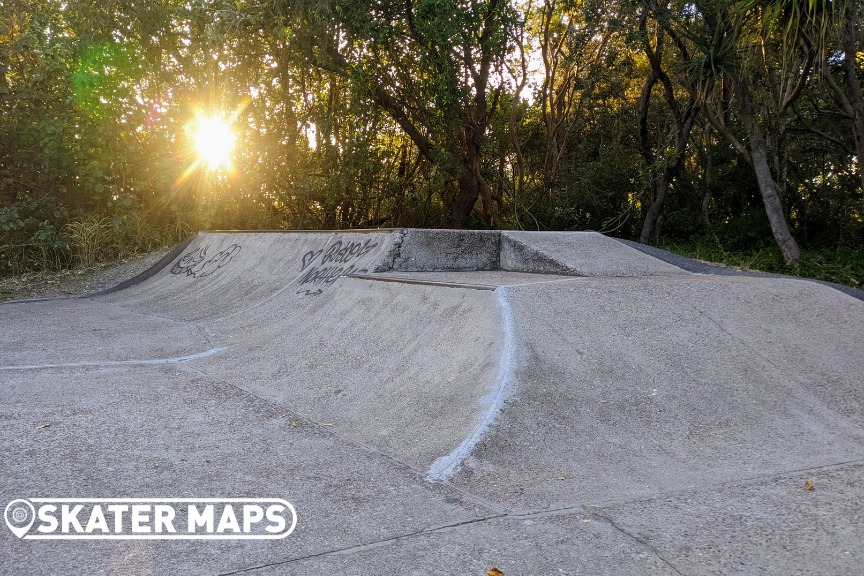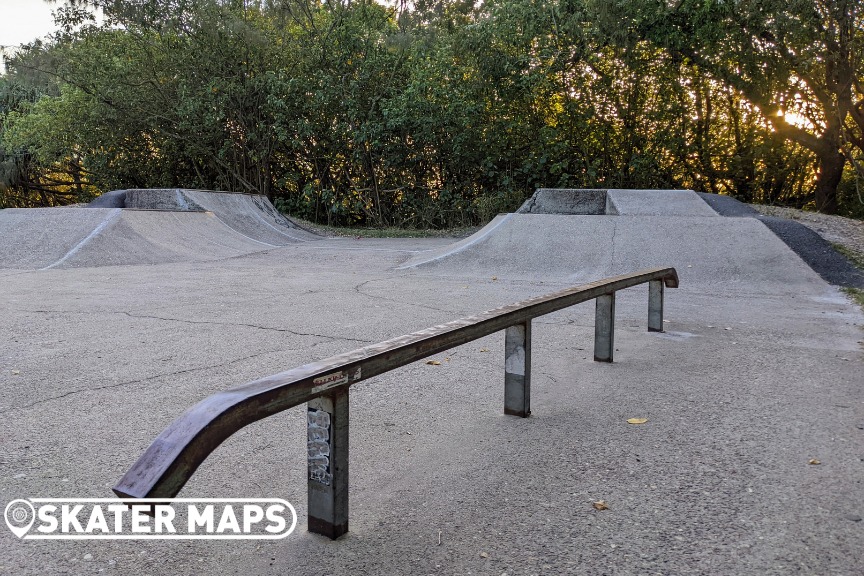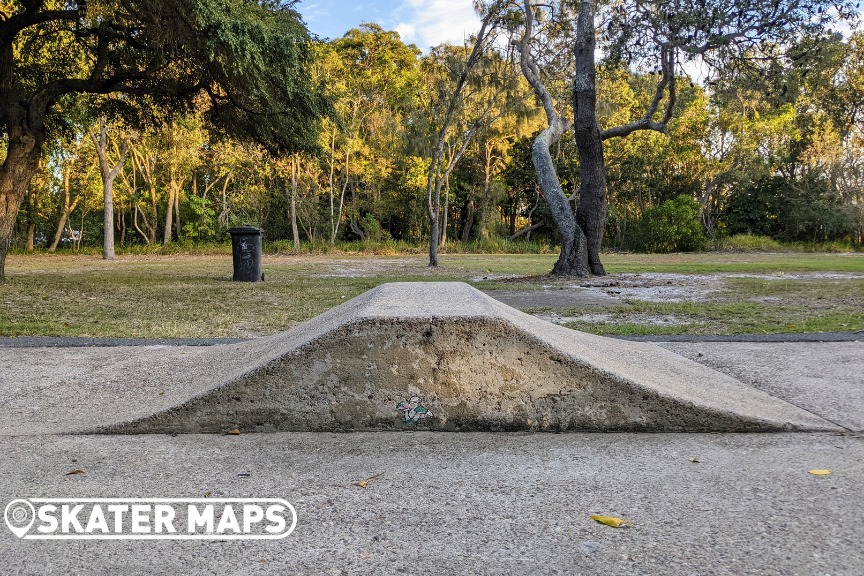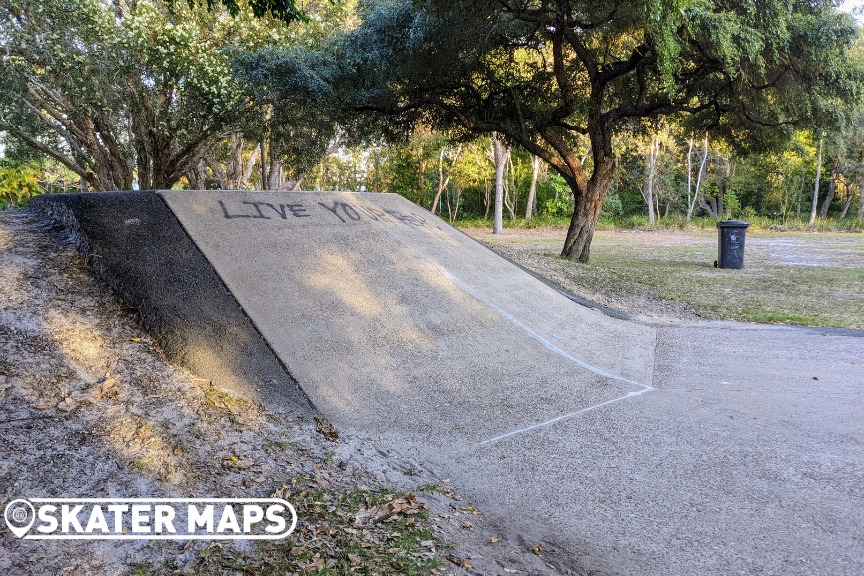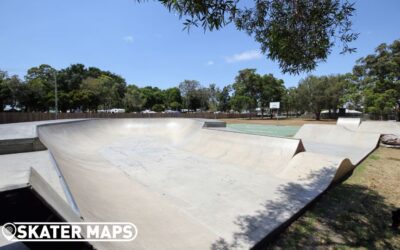 Jacob's Well Skatepark is among the more recent additions to Queensland's Gold Coast, and it has quickly gained popularity among local skaters. One of the standout features of this skatepark is its super smooth and fast concrete surface, which makes it a joy to ride...