Whilst the town of Warren was flooding the skateparks drainage was at work with the skatepark successfully being one of the driest parts of town. The super smooth concrete surface is shaped to cater for a rad skate bowl, an open flow section with banks, transitions and a spine and even enough space to jam in the street features the kids love skate.
The bowl looks out of control. Shaped in a clover like shape with three linking sections, two of which are circular and the other square. The square section links up perfectly to create for a mellow mini ramp.
The skatepark is super rad and maybe even one of if not the best park in rural New South Wales. We wish we were able to skate Warren Skatepark and although the drainage was effective, we didn't bother skating in the rain. We presume the sun sails would be mostly appreciated on a hot summer day. Five stars and no problems with Warren Skatepark.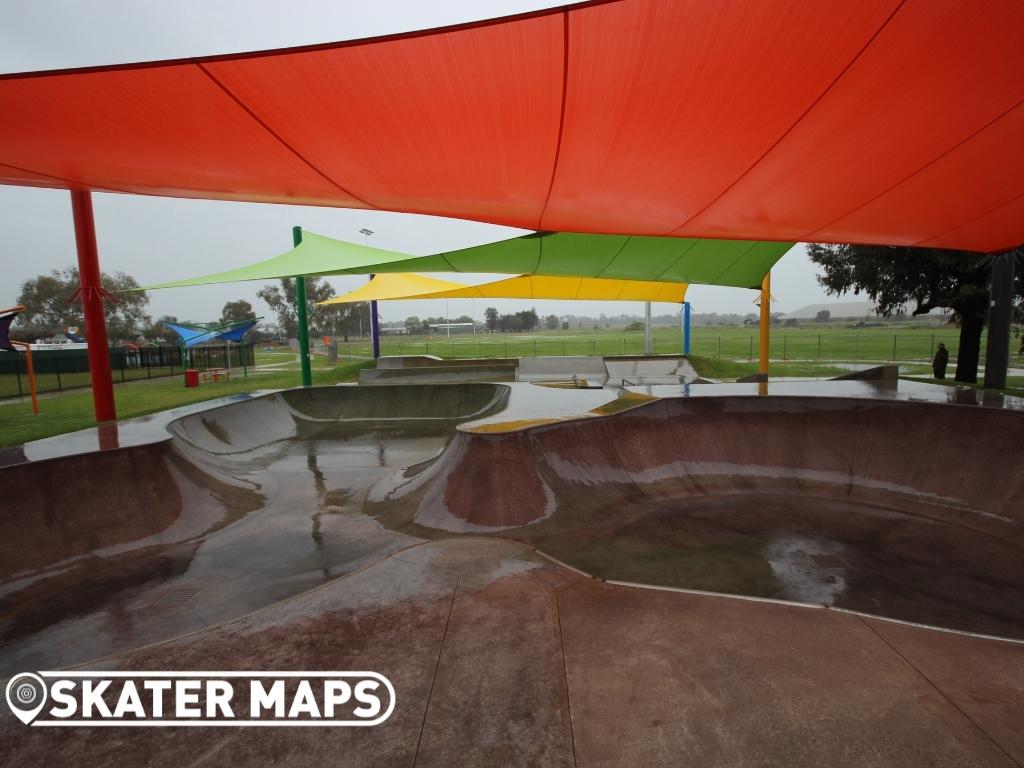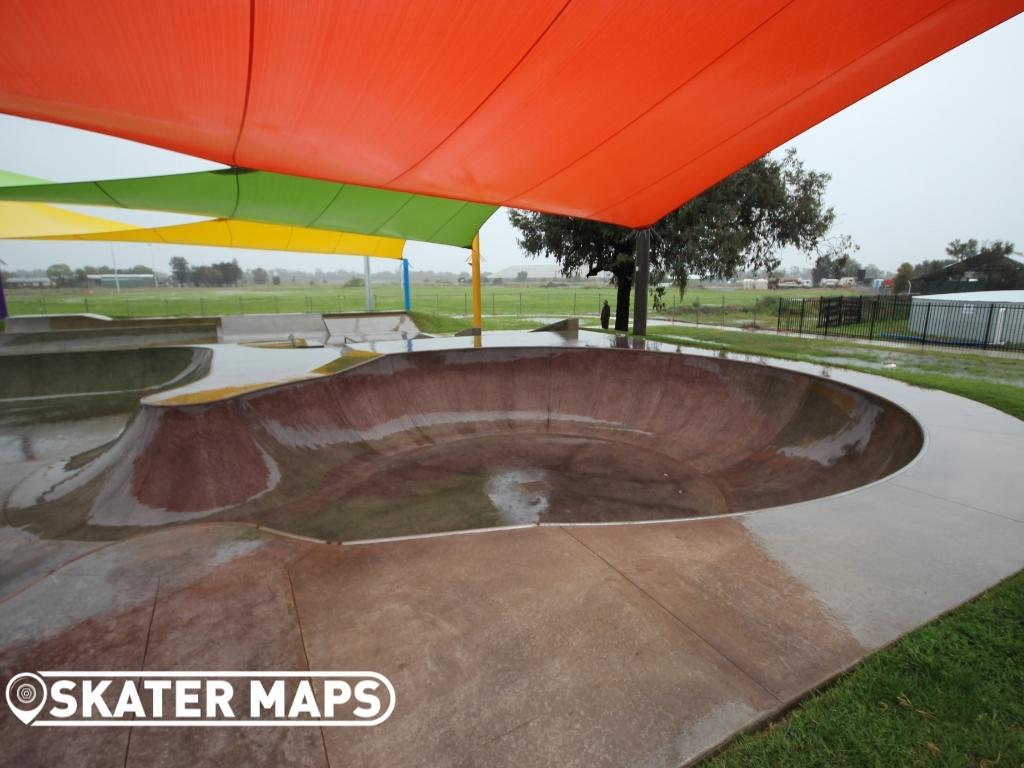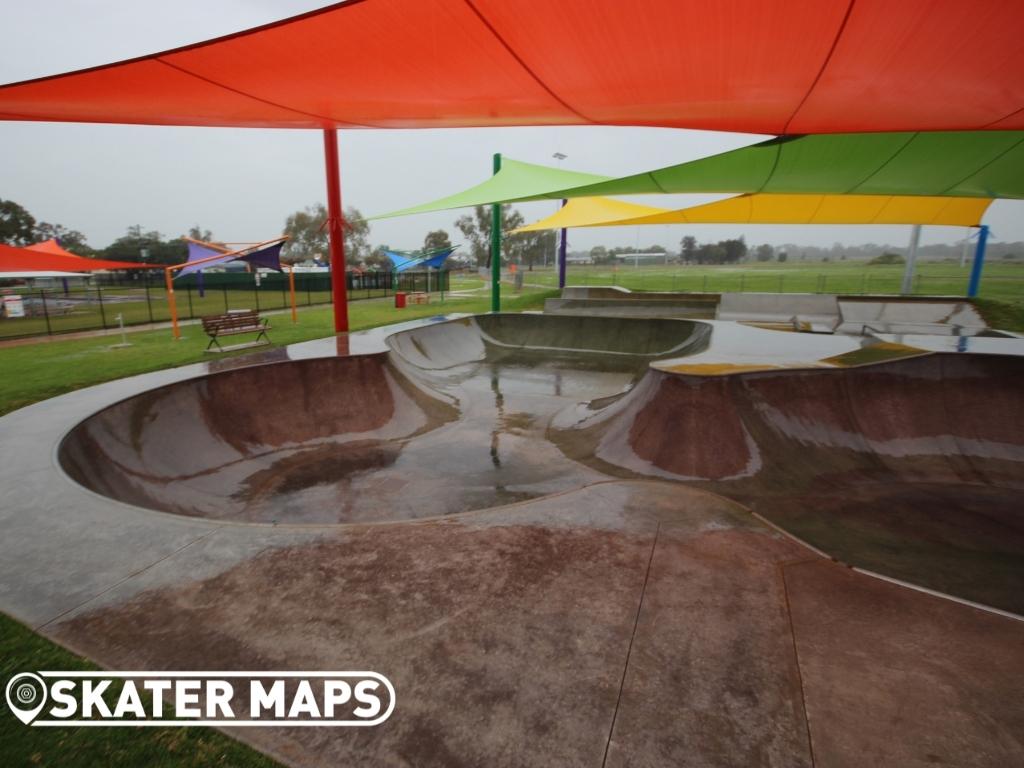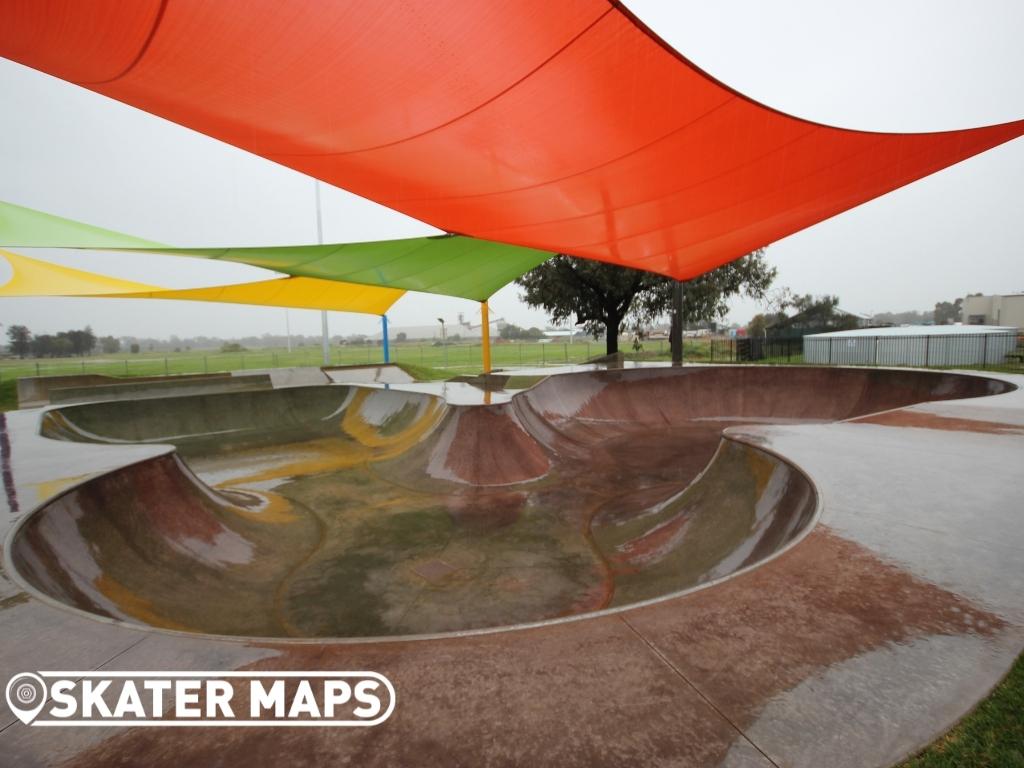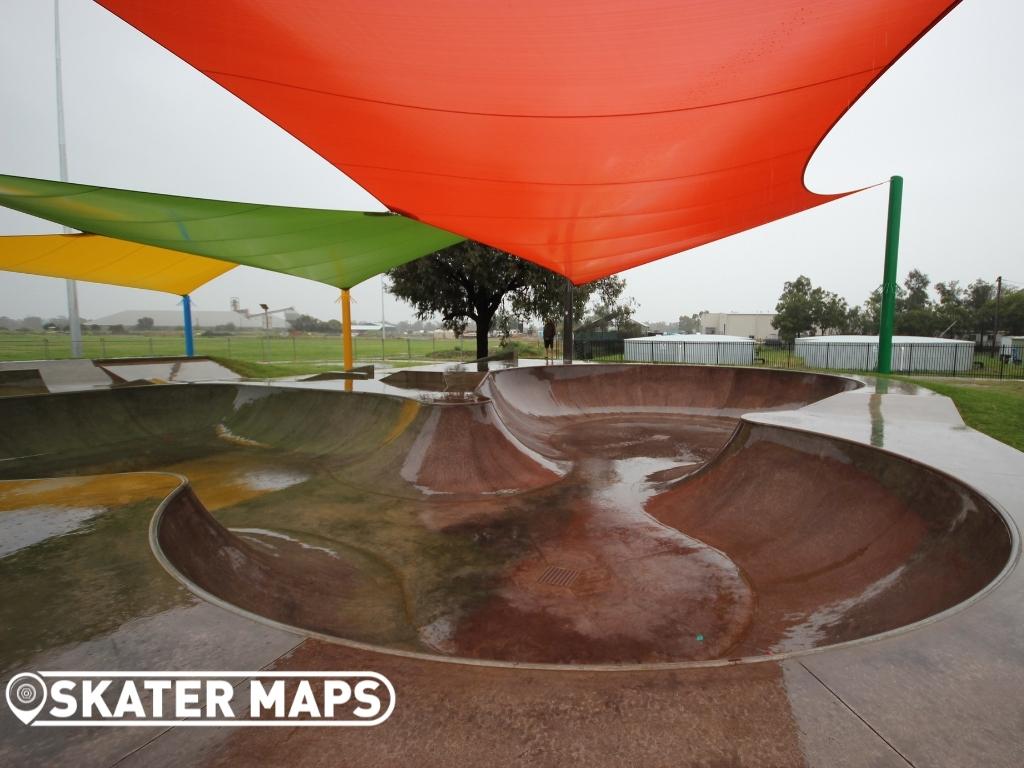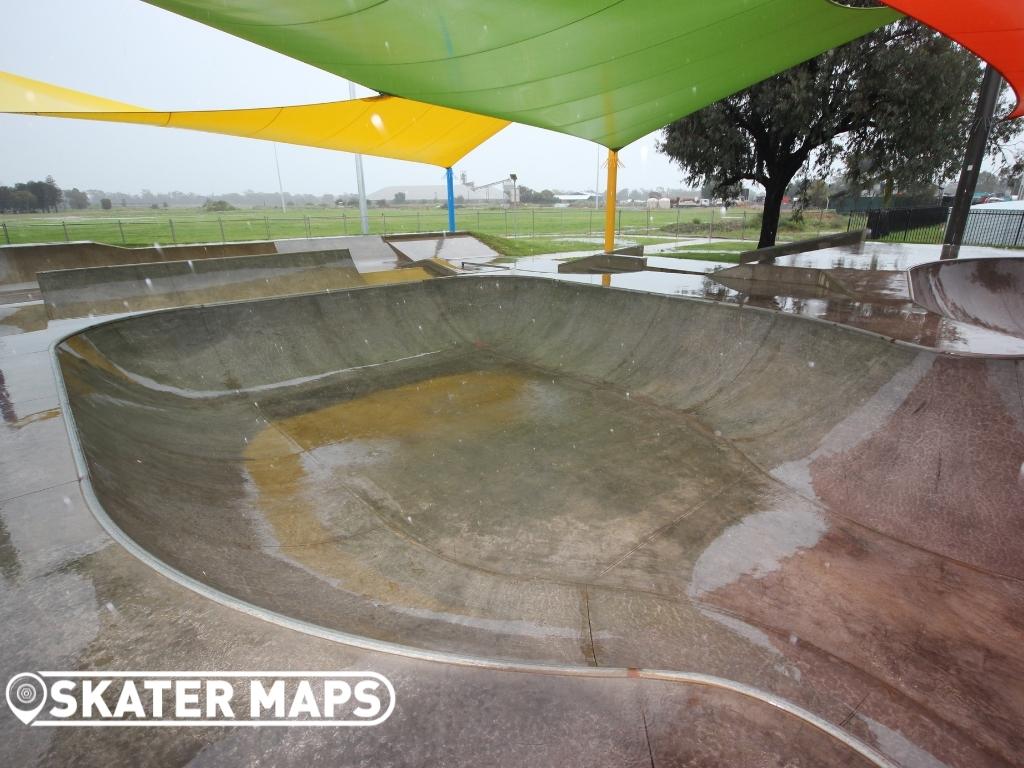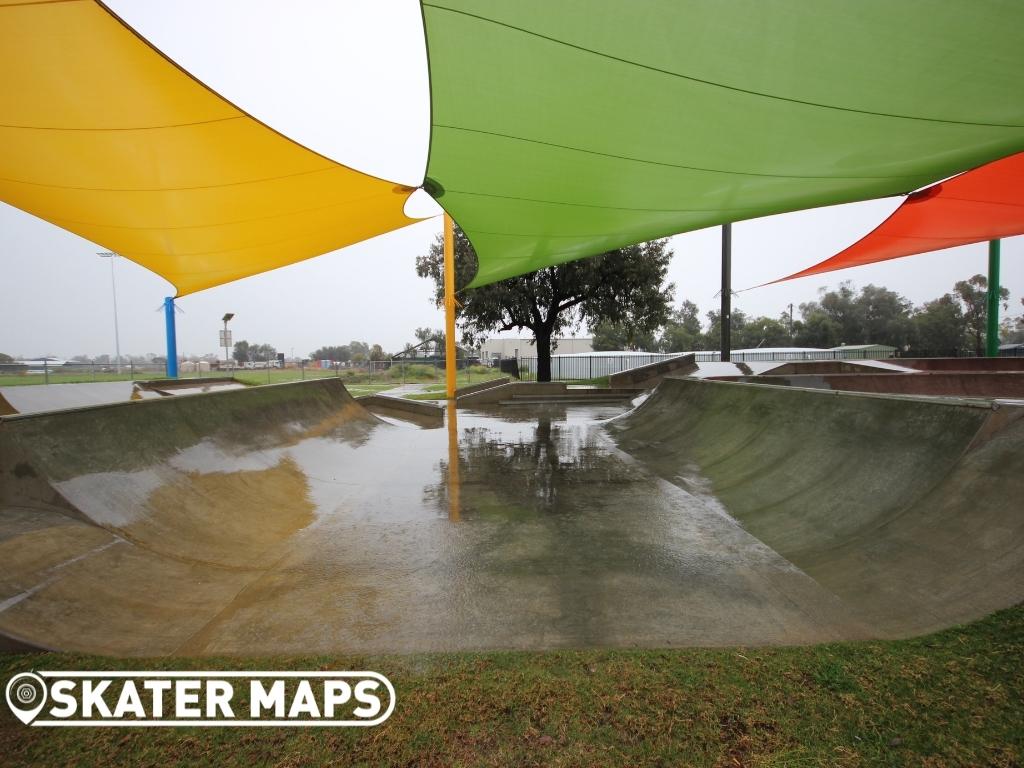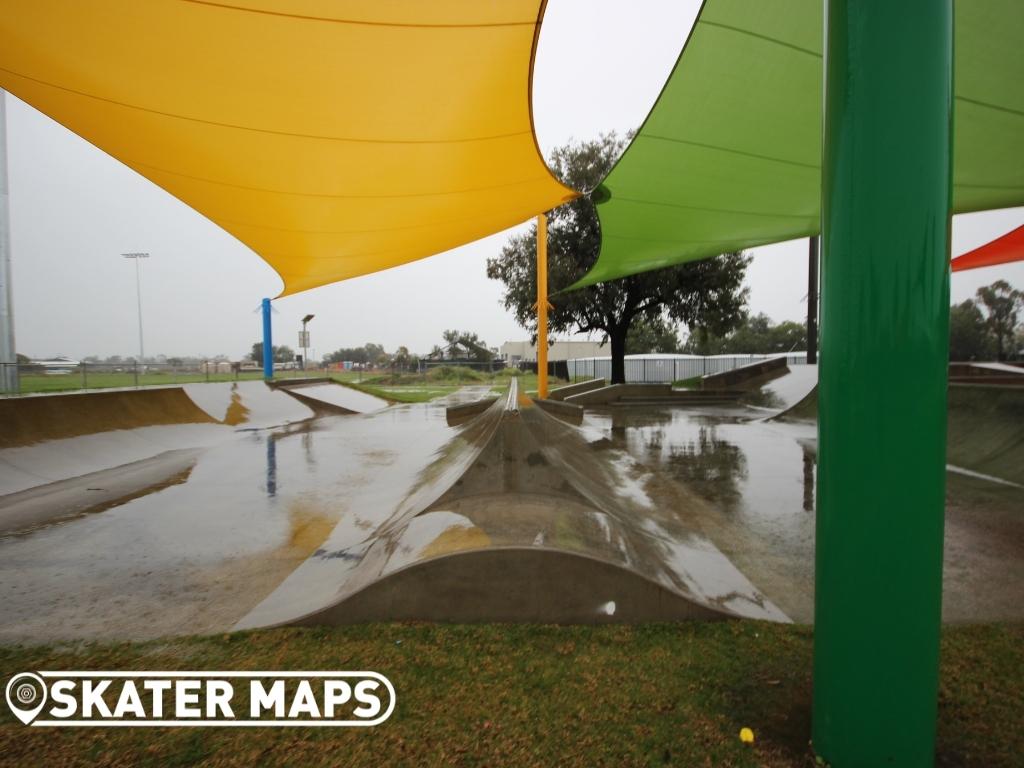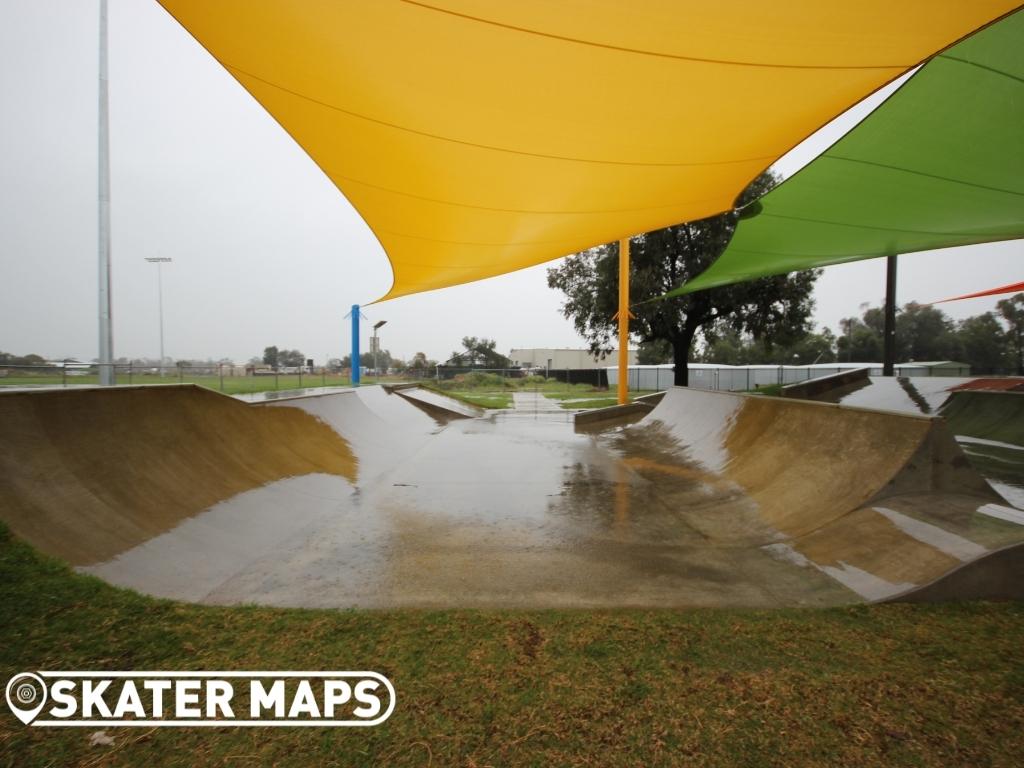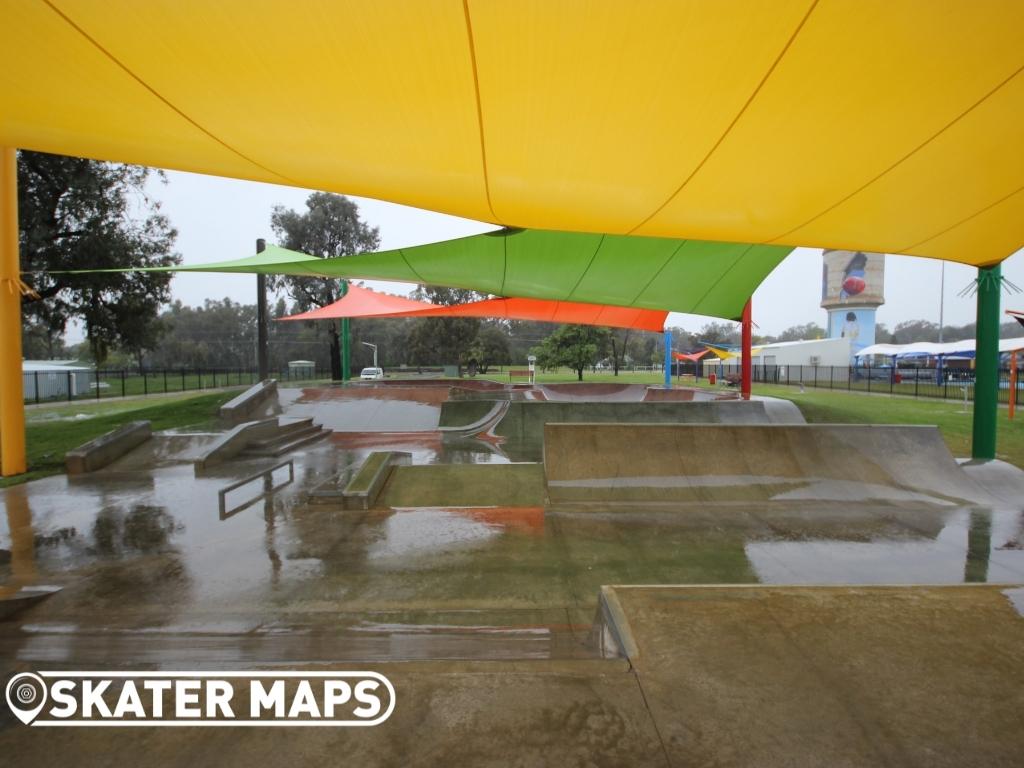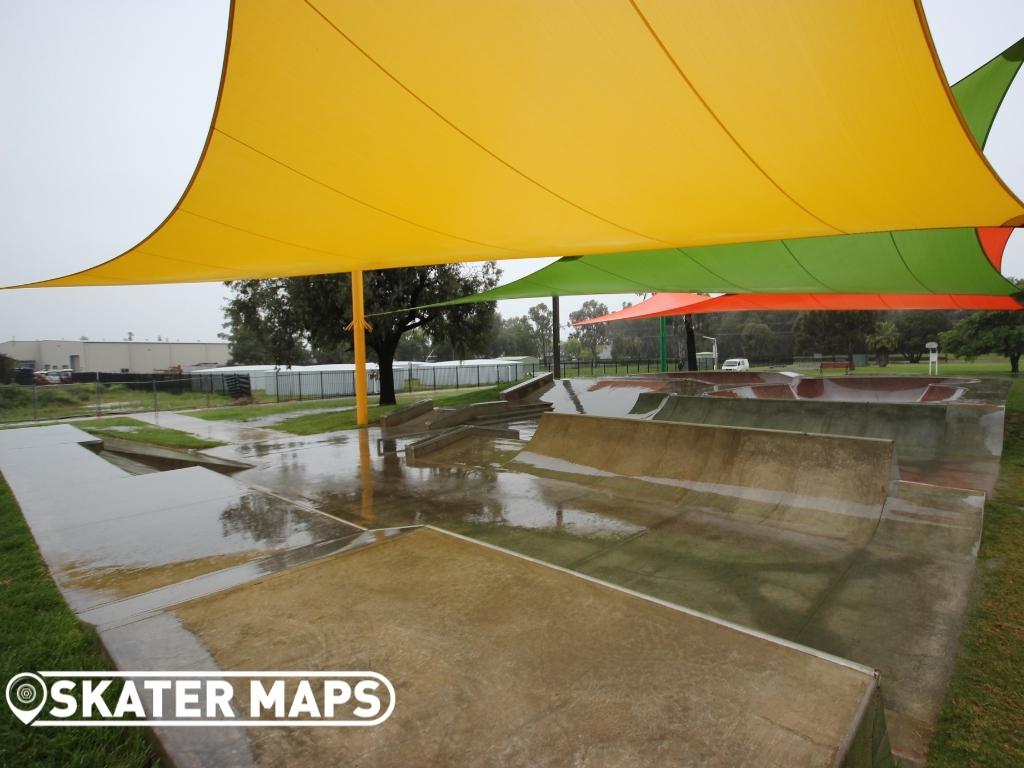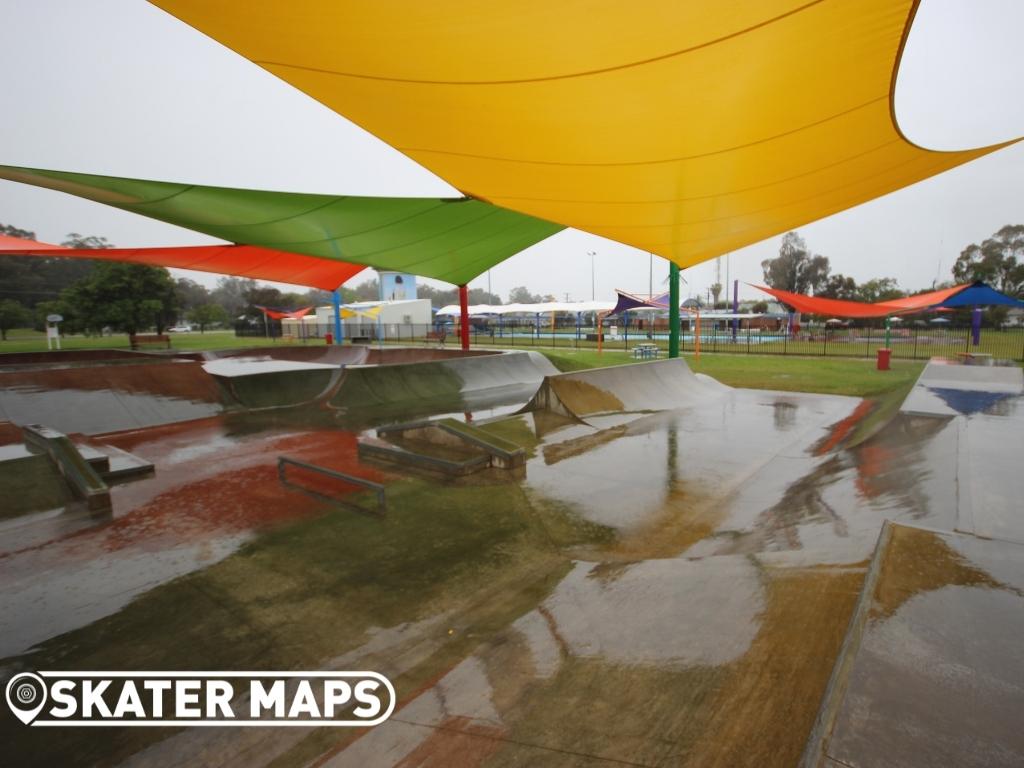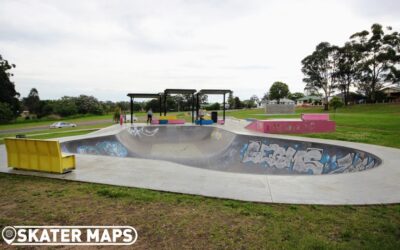 The East Maitland Skate Park is a thrilling haven for skateboarders, scooters and BMX enthusiasts alike. Its standout feature is the expansive bowl, which caters to riders seeking an adrenaline-pumping experience with its smooth transitions and challenging curves....