Bangalow Skatepark is located between the Bangalow Bowling Club and Byron Creek. The skatepark features a large kidney bowl with poolside style coping, double flow bowl with spine and a super cool street section that at the very least looks different and fun to ride. The $180,000 skatepark has been well received in the broader community with skateboarders, scooters, BMX'ers and even roller-bladers  travelling far and wide to show off their skills at Bangalow Skatepark.
⊗ 5 Bangalow Rd, Bangalow NSW 2479
The old school Dulwich Hill Skate Park, located in Sydney's inner west, is something to admire and a part of skateboarding history.  Dulwich Hill Skate Park has been upgraded several times over the years. The original snake run remains at the park's top and has been...
If not the best, at least one of the best skateparks in Australia, we present to you Sydney Park Skatepark.  Not much more to say for this one. Five stars with steeze.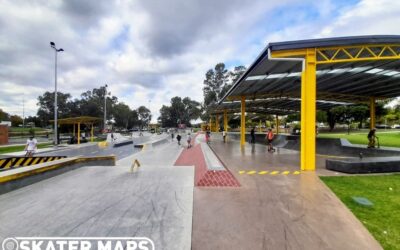 One of the best skateparks in the NSW, if not the entire of Australia, Albury boasts of its recent claim to skateboarding fame with the now-famous Albury Skate Park.  Pictures do not do this rad skatepark justice. It was so beautiful to see how many kids took...