The new Chelsea Skatepark is finished and ready to skate!
To check out the new park take the virtual tour and browse through the still shots below. The park looks super smooth in tinted concrete and includes a small open bowl, other semi-bowls with extensions and loads of hips, as well as a veritable shitload of bumps and humps to hit throughout the rest of the park. The spine, rollover and hump with down rails/hubba that can be hit from both ways also look completely rad.
The park was designed by Playce in collaboration with Baseplate and built by Trevor from ICC.
The Skatepark located in Bicentennial Park, on the corner of Scotch Parade and Thames Promenade, Chelsea. The upgrade was funded by both the Kingston Council and the Victorian State Government. For more details on the Skatepark and 'youth precinct', which will include a 'multi-court area', please refer to the Kingston Council website: http://www.kingston.vic.gov.au
The Skater Maps team have given the park a four star rating in anticipation of a great new park. However I reckon it will pretty quickly be boosted up to a 5 STAR RATING. Check it out and let us know what you think!
Additional Information Bicentennial Park or 'Mount Chelsea' is also an excellent park in it's own right, with great playground and recreation facilities. Bring your pony with you and if you get sick of skating the new Skatepark you can do some runs at the nearby Chelsea Pony Club. The completed park redevelopment will even include a 'liberty swing', which will allow people with mobility difficulties or who use wheelchairs to enjoy the excitement and fun of swings. So if you've had a particularly bad stack on your skateboard or pony this may be for you too!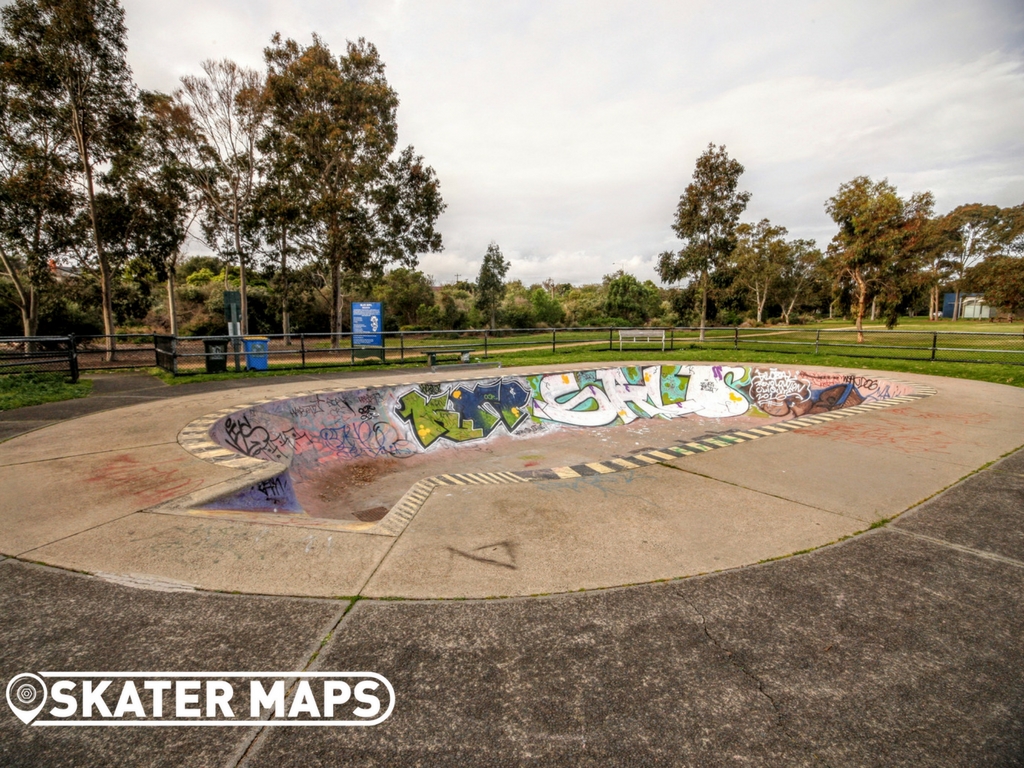 Sandringham Skate Bowl is off Royal Ave, Sandringham, Victoria between the tennis courts and the hospital. This skate bowl truly is Melbourne's best! In recent years they have added more concrete before the roll in and a small grind pole. The 5ft bowl is great to pump...