Elwood Skate Bowls can be found at Elsternwick Park, on St Kilda Street and Bent Avenue in Elwood, Victoria. The Elwood Skate Bowls contains two different sized rectangle bowls and a small street section on either side with a couple of quarters, steps and rails. Elwood Skate Bowls are a lot of fun and allow you to figure eight until your heart is content. However, the transitions (especially on the larger bowl) are terrible. If you want to skate the smaller bowl, you may have to bring a broom or leaf blower as it is often covered in leaves.
Suppose you are travelling past check it out. We give it a solid three stars.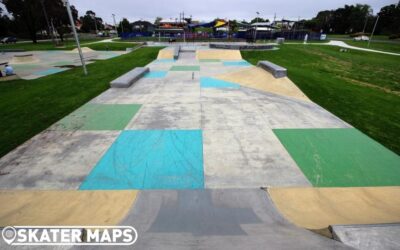 The fresh concrete that makes Bairnsdale skatepark is rad, to say the least. The plaza-style park consists of a large street section with all the street obstacles any kid could dream of. There is a rad mini ramp along with a number of other transitions around the...