The famous Globe Bali Skatepark was one of the first skateboarding parks to be established in Bali Indonesia. Despite a couple of cracks in the concrete, the skate park has managed to stay relevant with the booming skate scene in Bali even though there are a number of new parks to compete with. Although it is one of the oldest, the Globe skate bowl is still one of our favorite skate destinations in Bali.
The Globe Bali Skatepark is another privately owned skatepark in Bali so don't forget to bring your wallet if you want to skateboard. The skateboard park also features a rad skate shop that will sell you refreshments while you skate as well as most of the hardware that you could dream about to keep you shredding.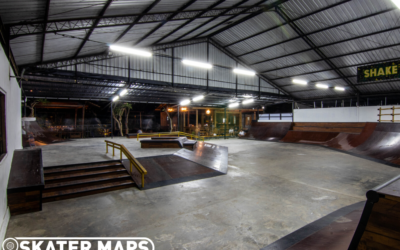 Motion Skatepark in Kuta, Bali, Indonesia has been through a major upgrade in 2019. The private indoor skatepark is among the freshest in Bali. The street style skatepark has transitions around the perimeter and a mini skate ramp off to one side. Drop-in and grab a...