The new Keilor Downs Skate Park replaces the previous rusted park with some freshcrete and a rad design that you won't see anywhere else.
The skatepark has smooth concrete and sports a unique design with a crossover between a pump track, course, circuit and conventional skatepark. A super modern and different, but still fresh layout that would appeal to most skaters, scooter riders and BMX'ers.
Features include jumps, quarters, pump track, rails, ledges, transitions, open bowls, mini ramps, slappy curbs, banks and more. Several different loops and alternative circuits can be navigated along with more of a traditional skate park at one end.
A super fun park that would appeal to beginners through to pros.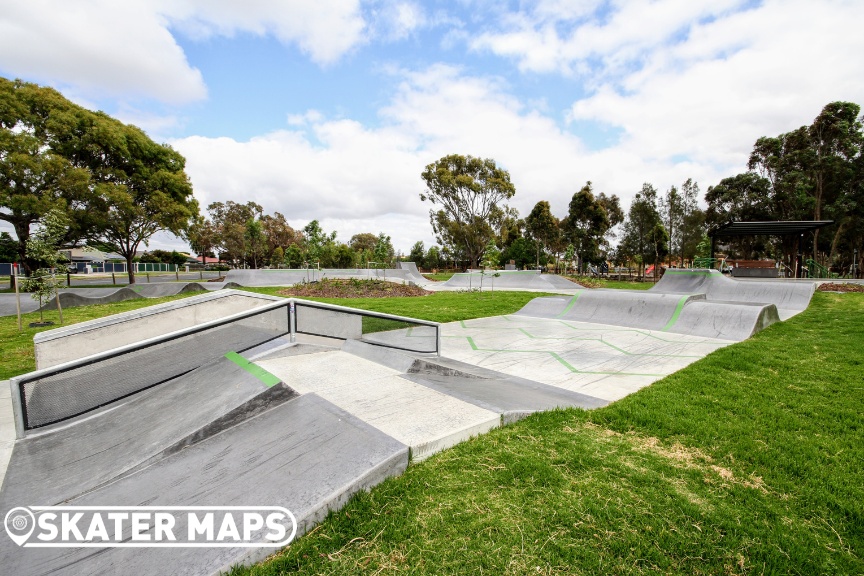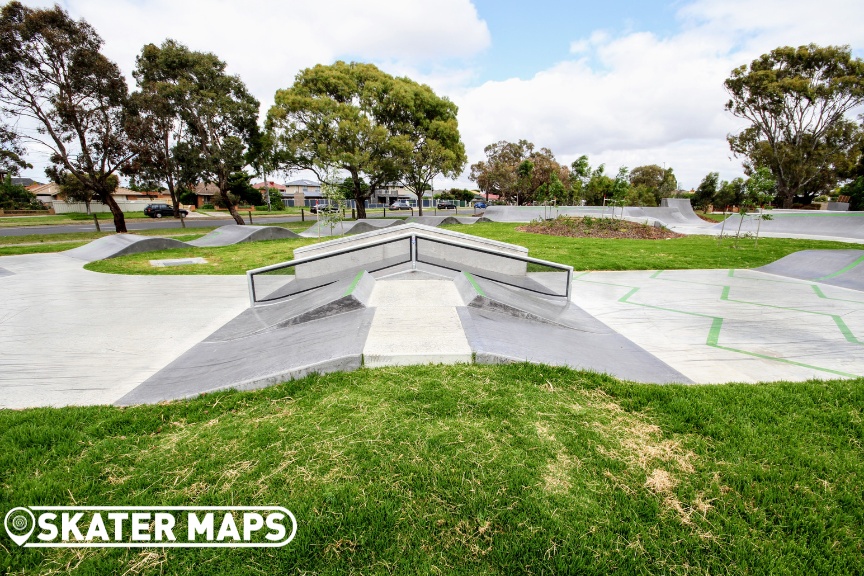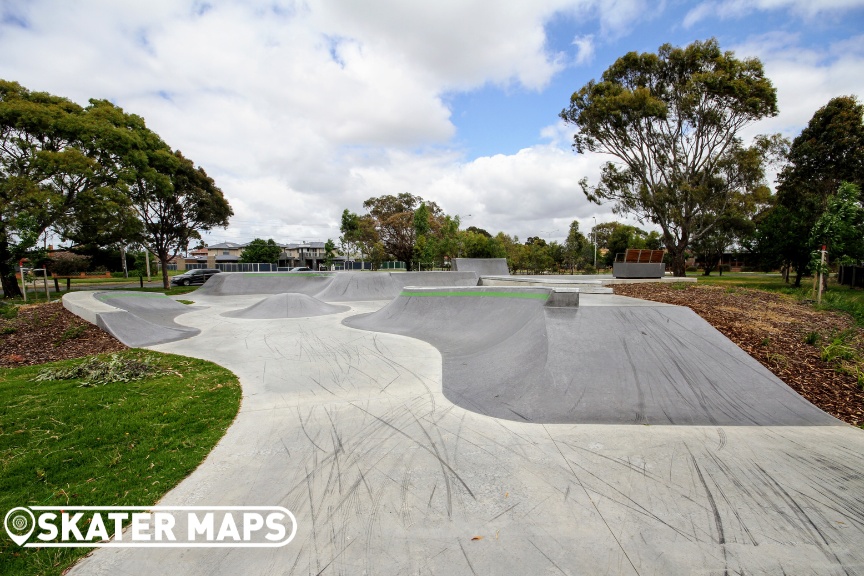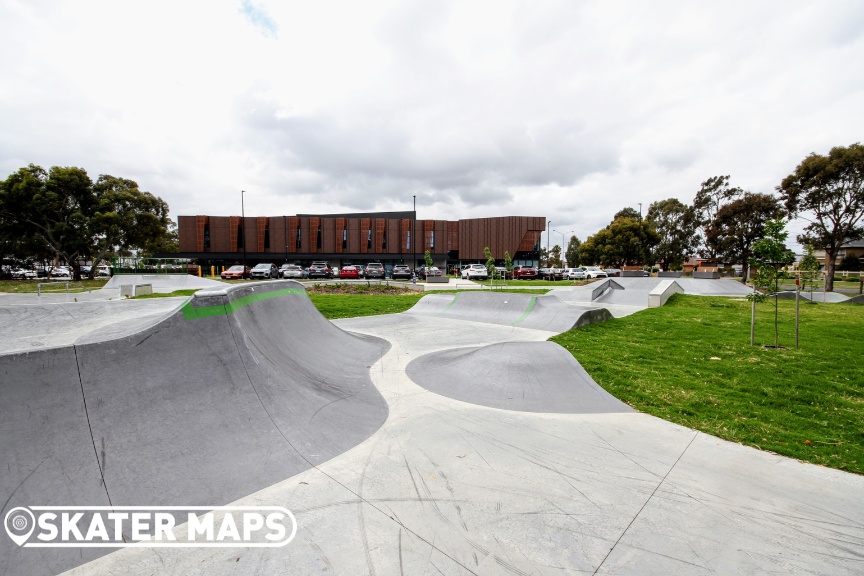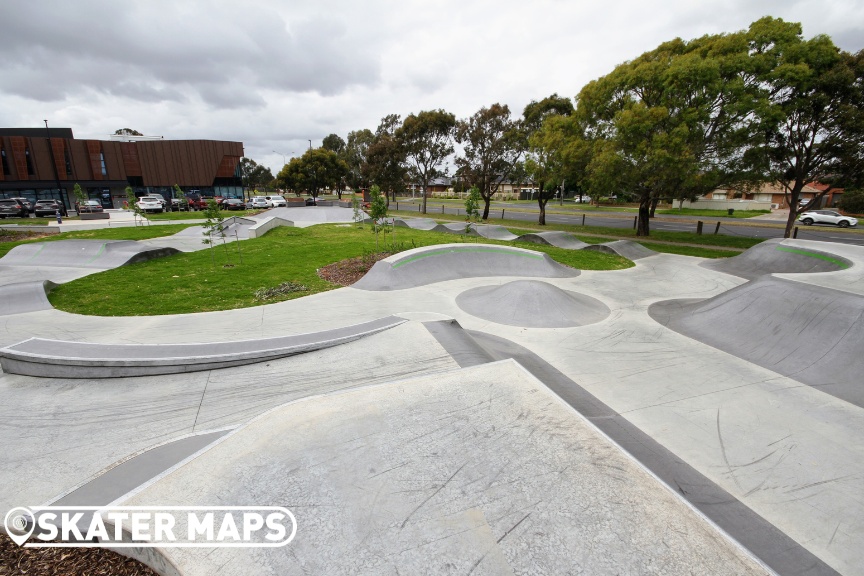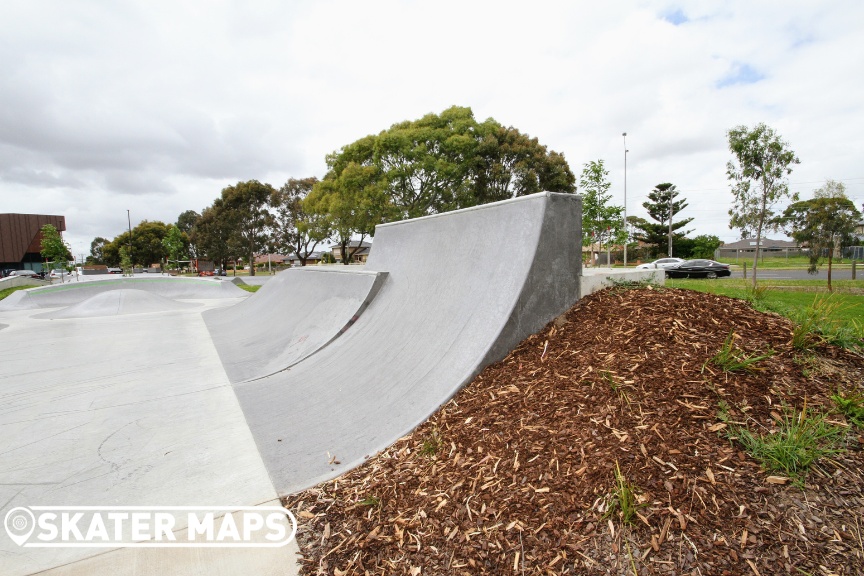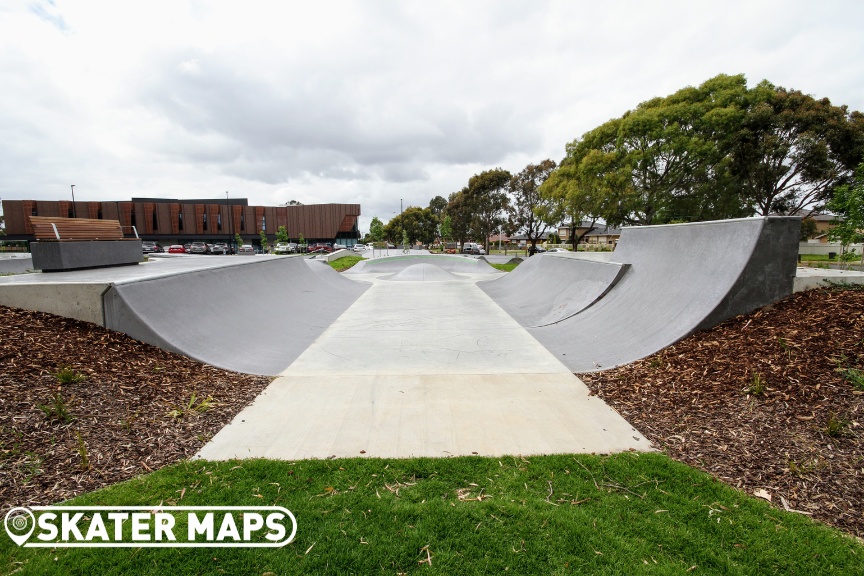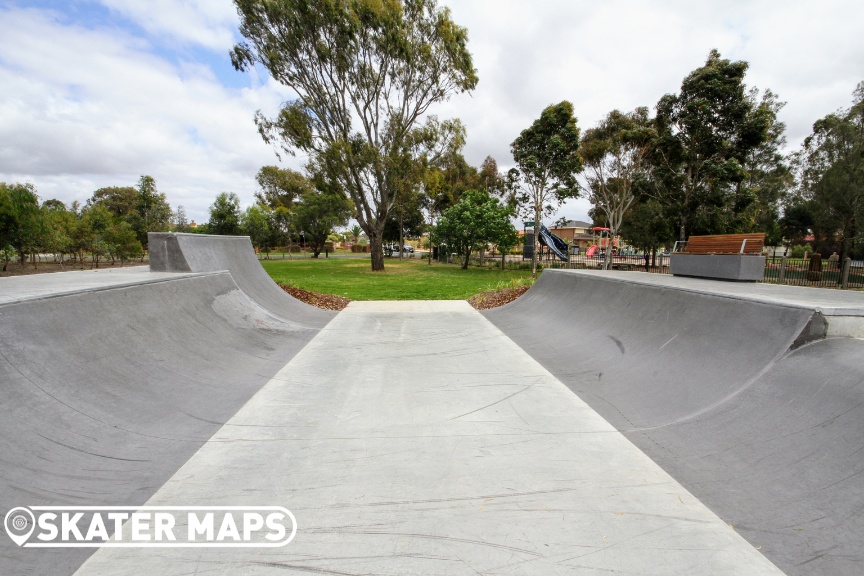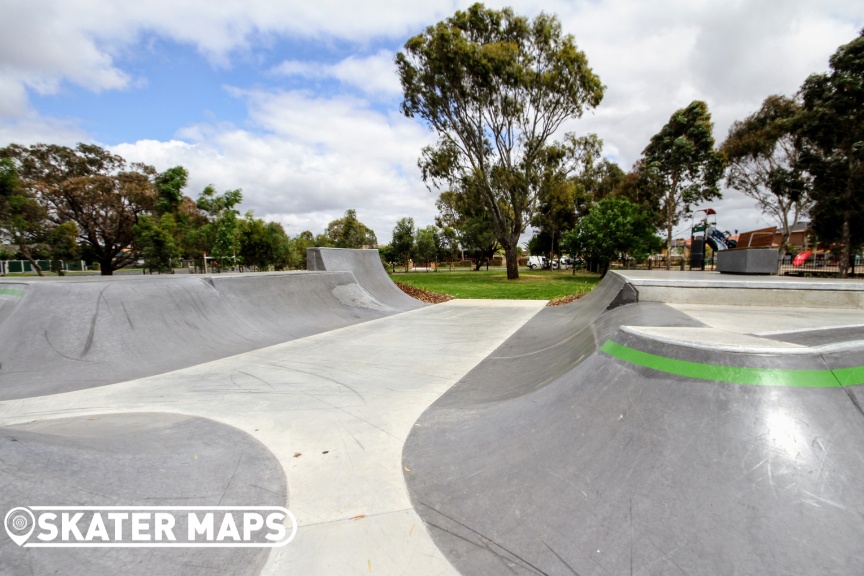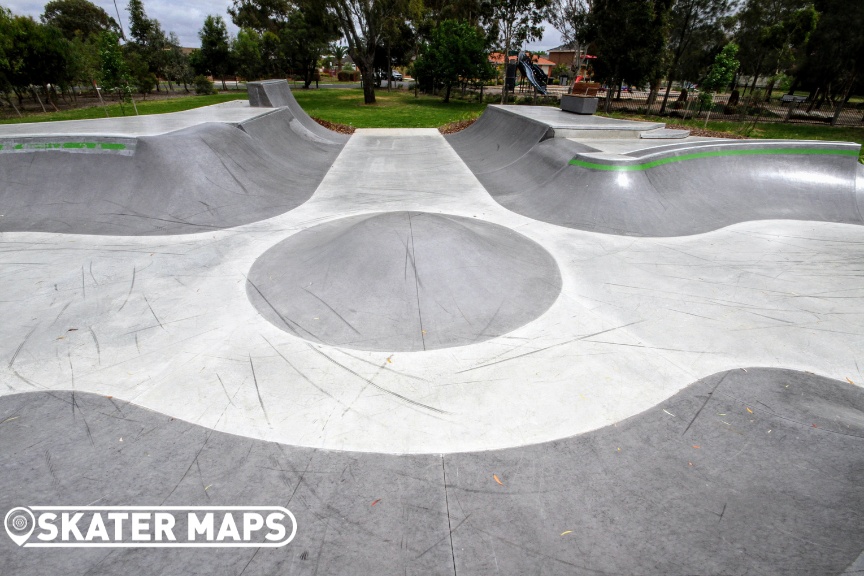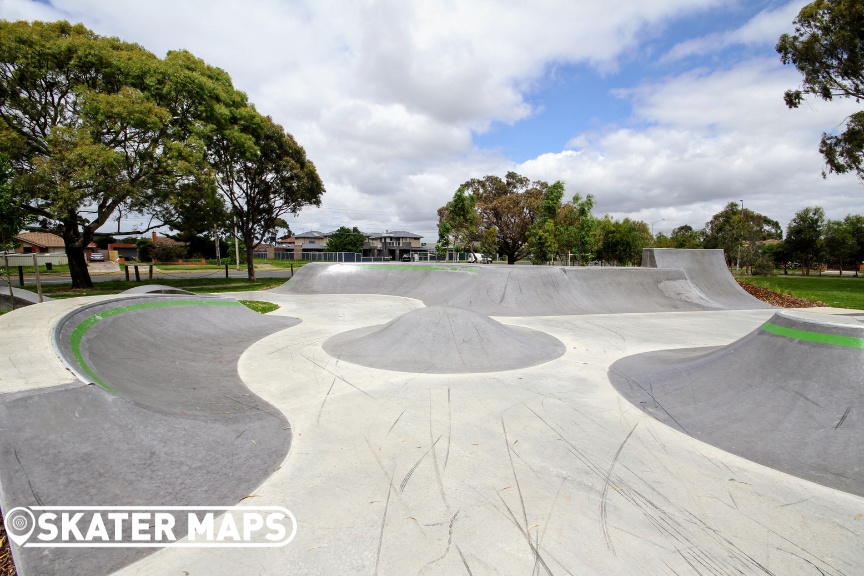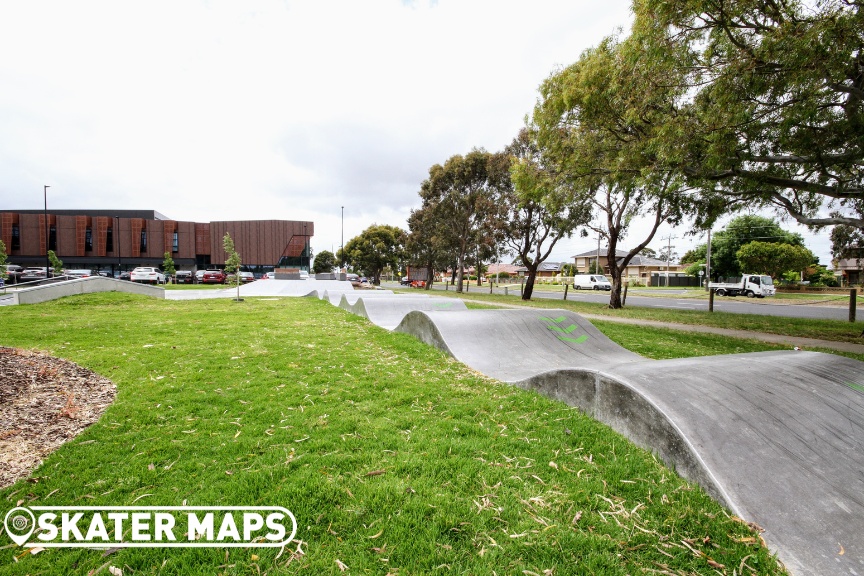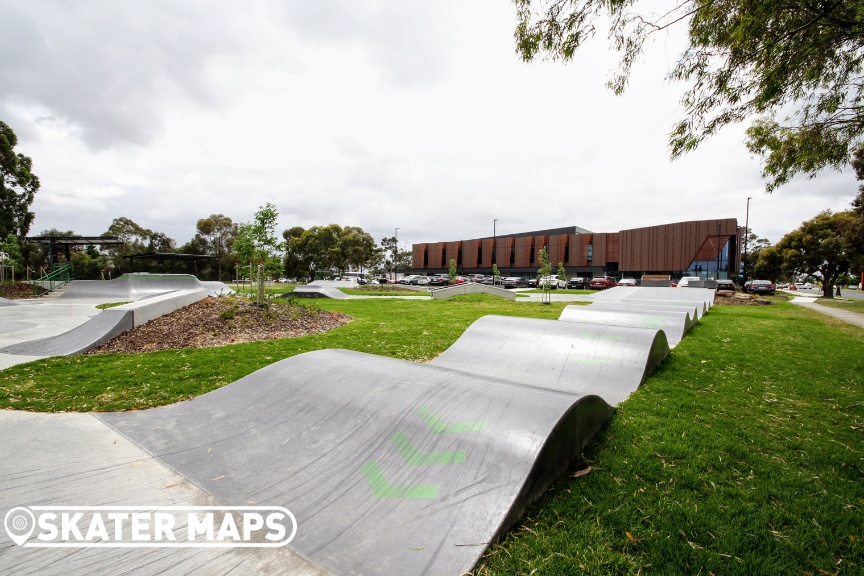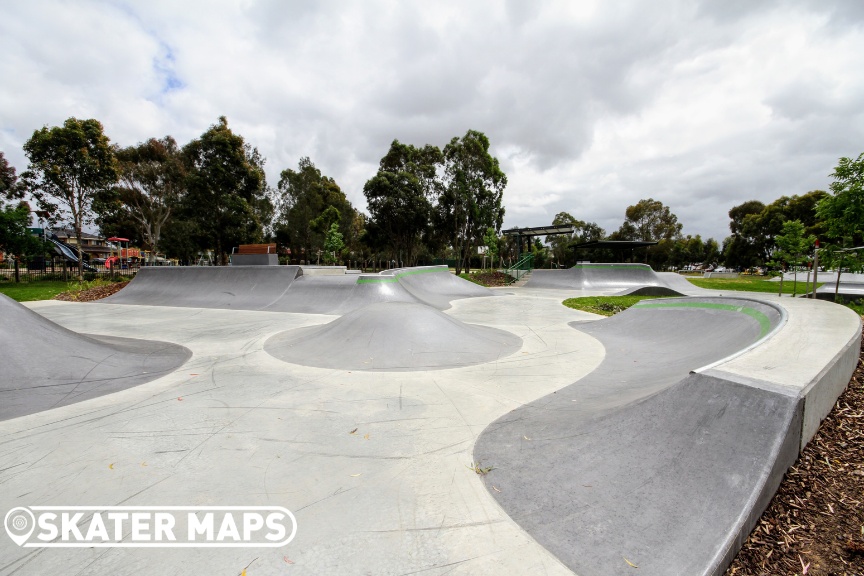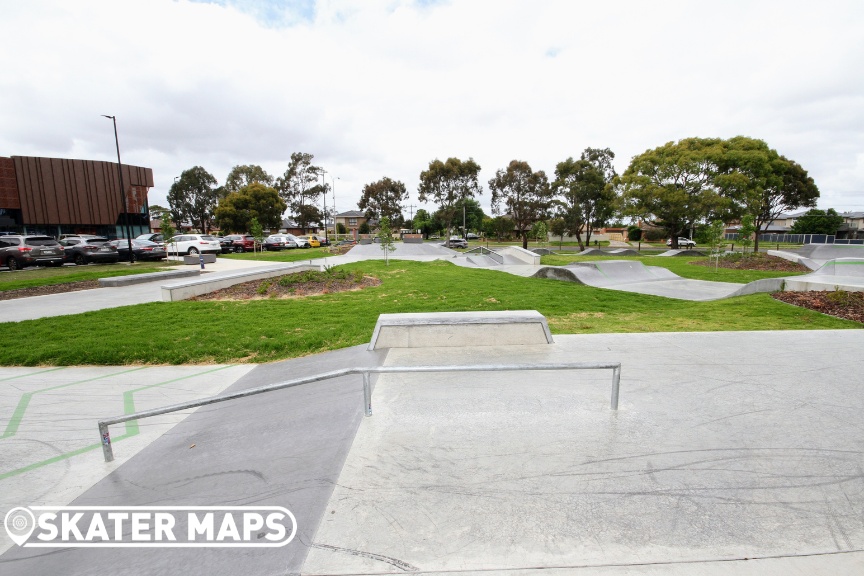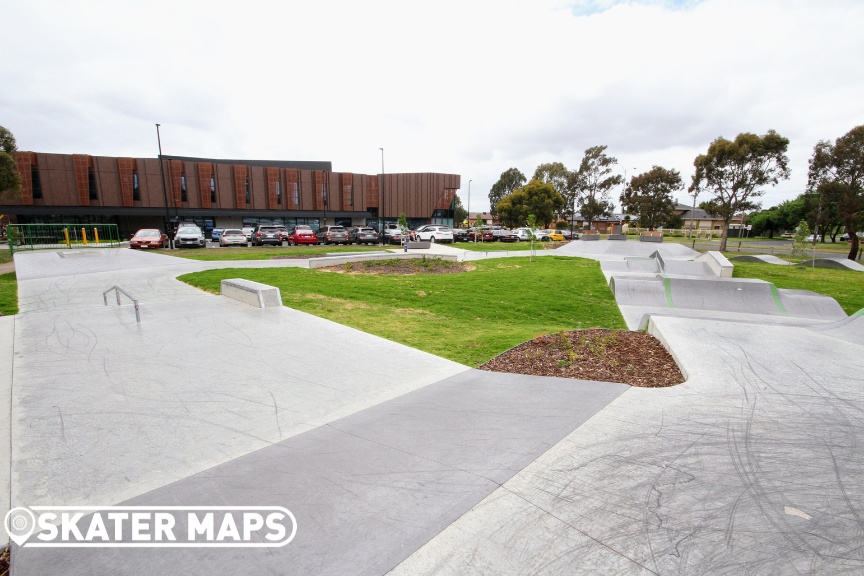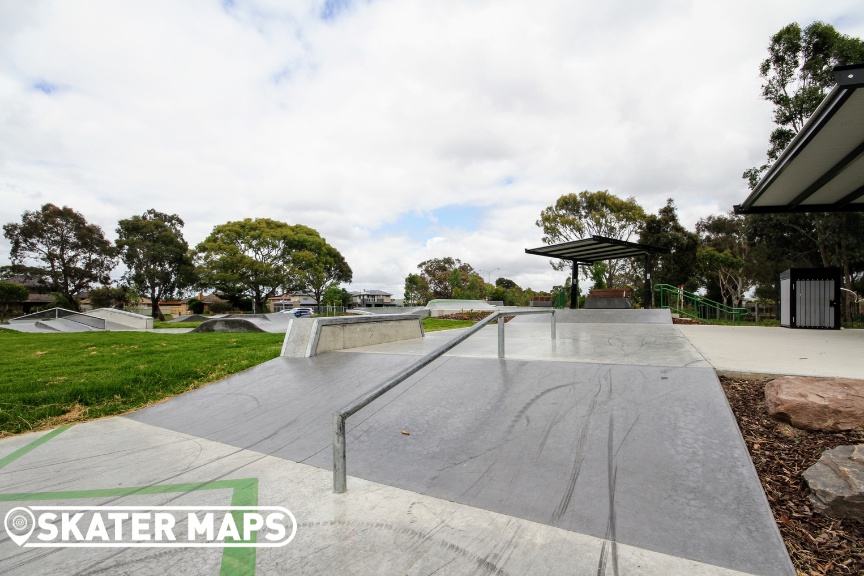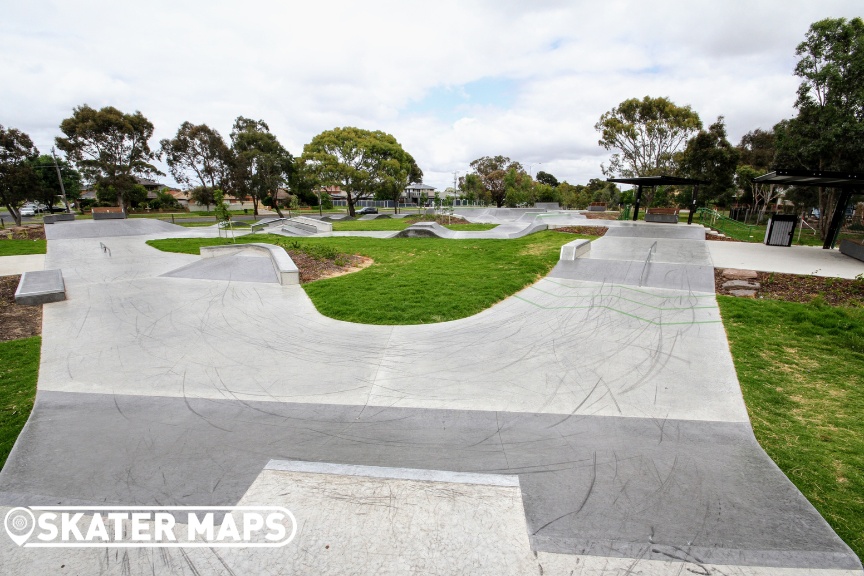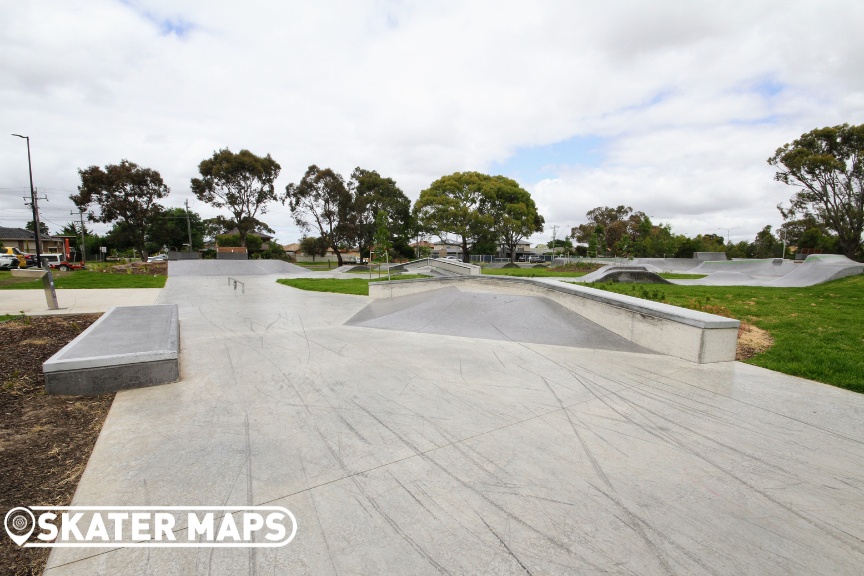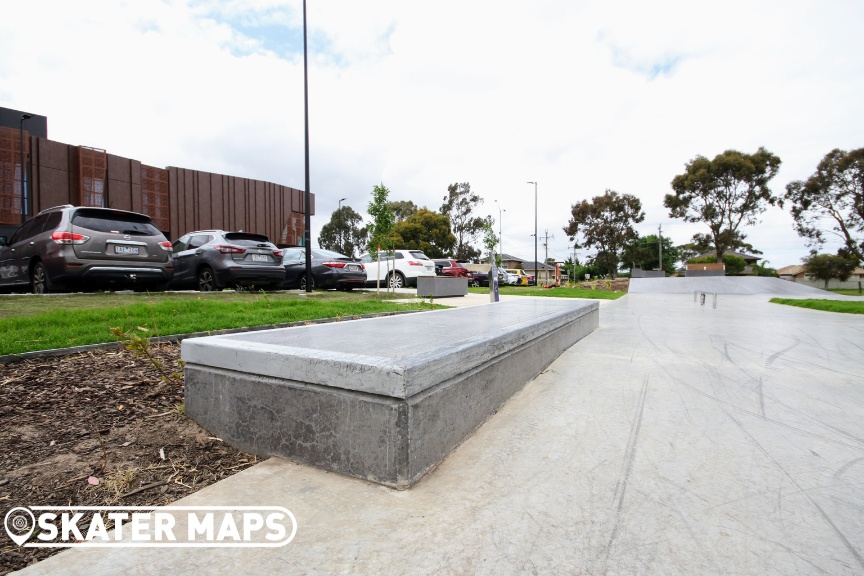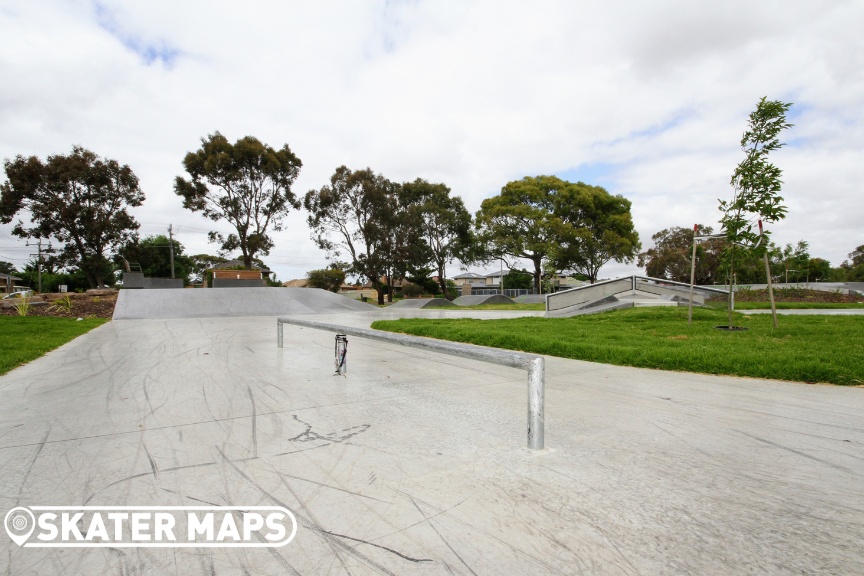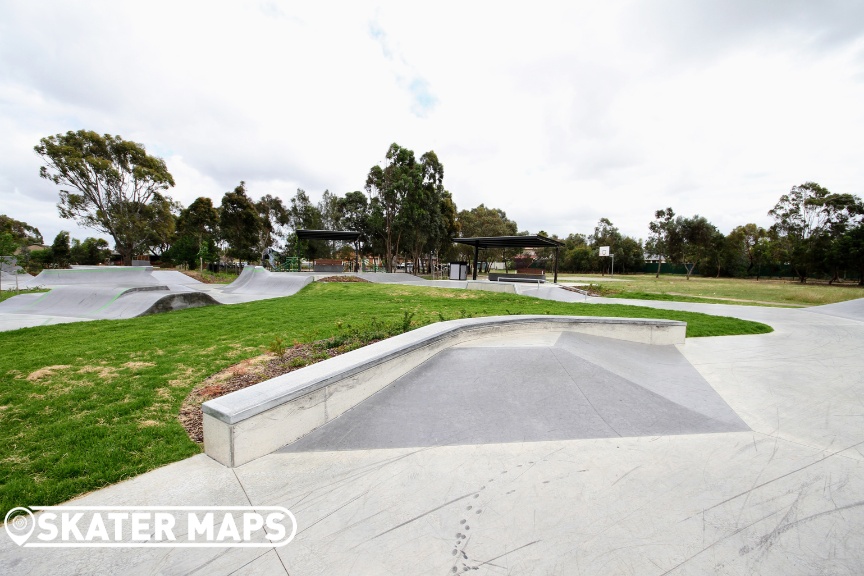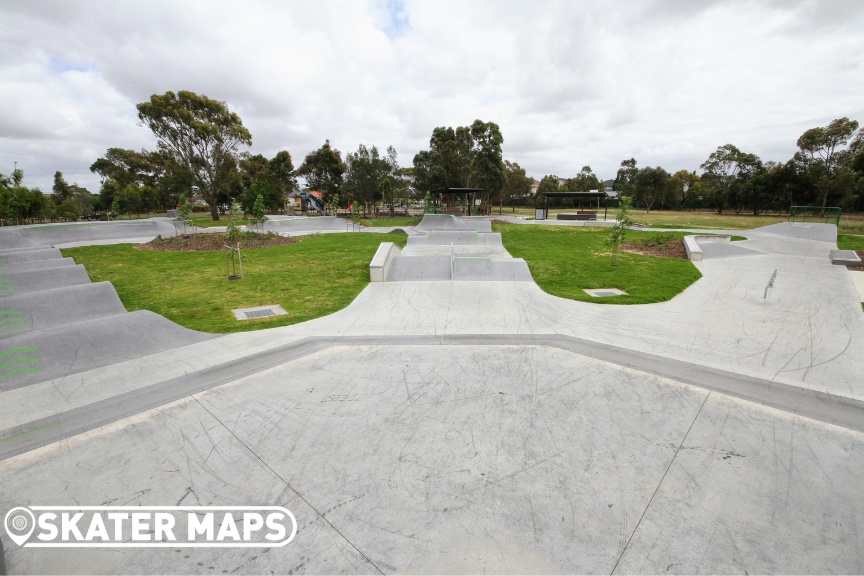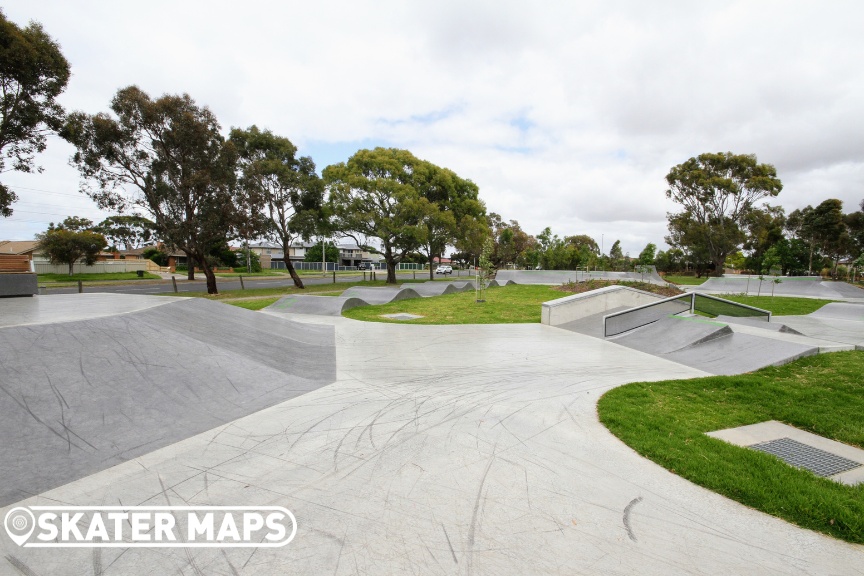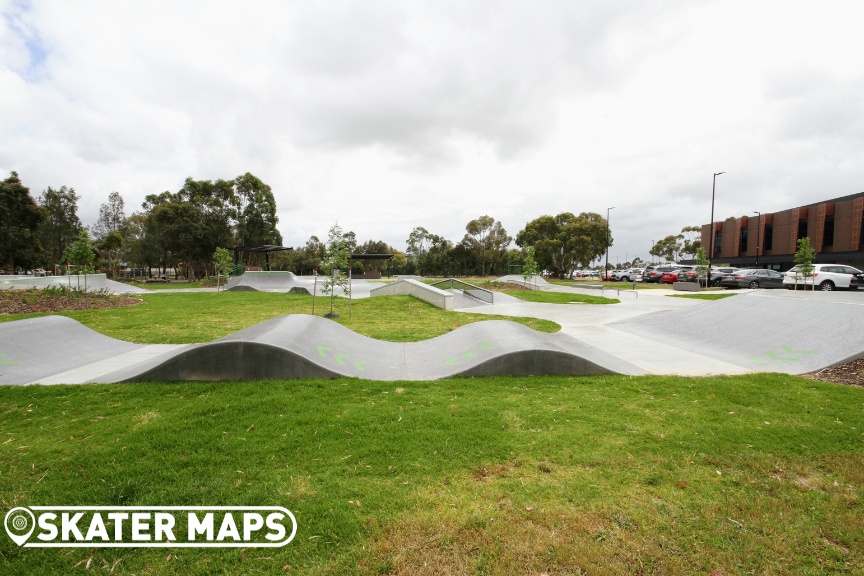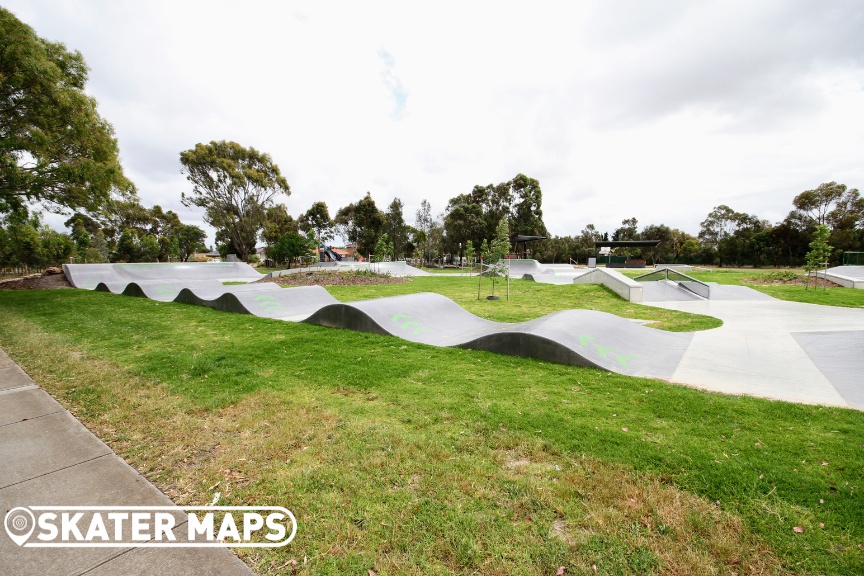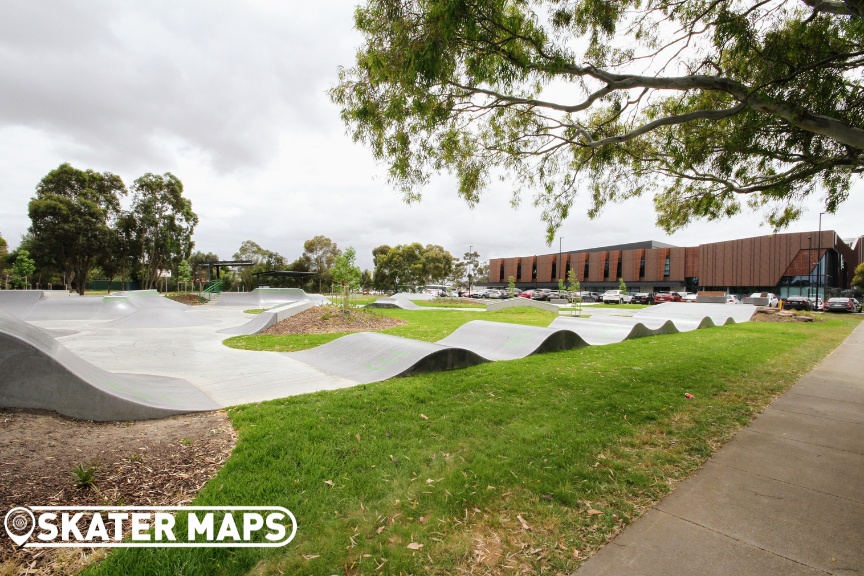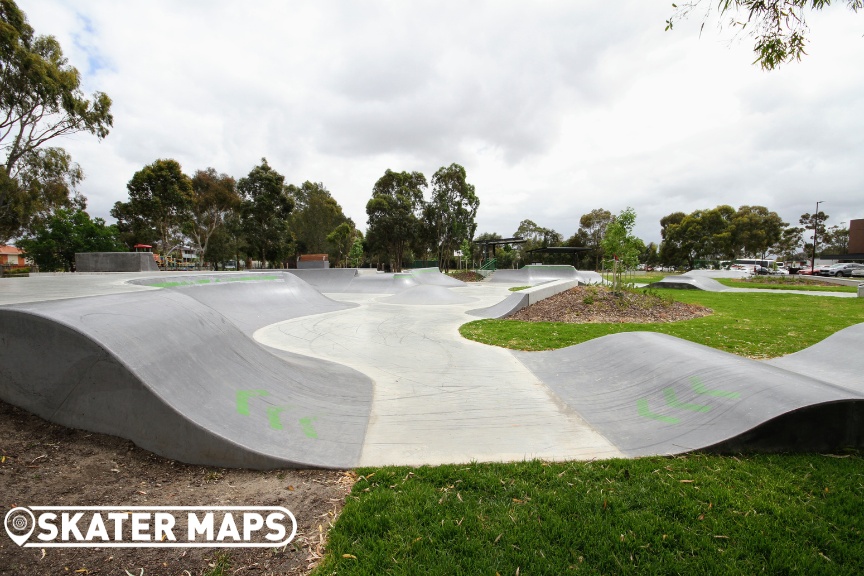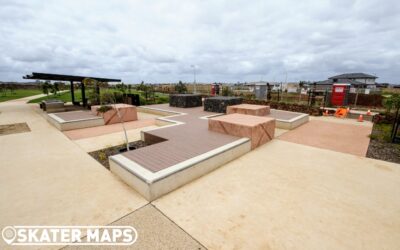 Truganina is proud to boast of yet another skatepark. The street-orientated skate facility as its name implies features a number of ledges. The ledges are on the larger side and would probably appeal to scooters and BMX riders as much if not more so than skateboarders...