The New Leumeah Pump Track cost $490,000 to design and construct. The pump track was opened in early 2021 and has been a popular facility for skaters, scooters and, more often, bikes.
The pump track is made out of tar and is very smooth. The layout of the track offers a number of different lines with humps and bumps that offer more speed than you need.
The landscaping of the park is some of the best we have seen at a pump track. Someone must be listing to the skaters crying out and pleading for the landscaping not to include tanbark. The green grass is a blessing and something we see more of at other pump tracks and skateparks.
The pump track is under lights, so you can cruise at night. A super fun pump track and a great addition to Leumeah Skatepark.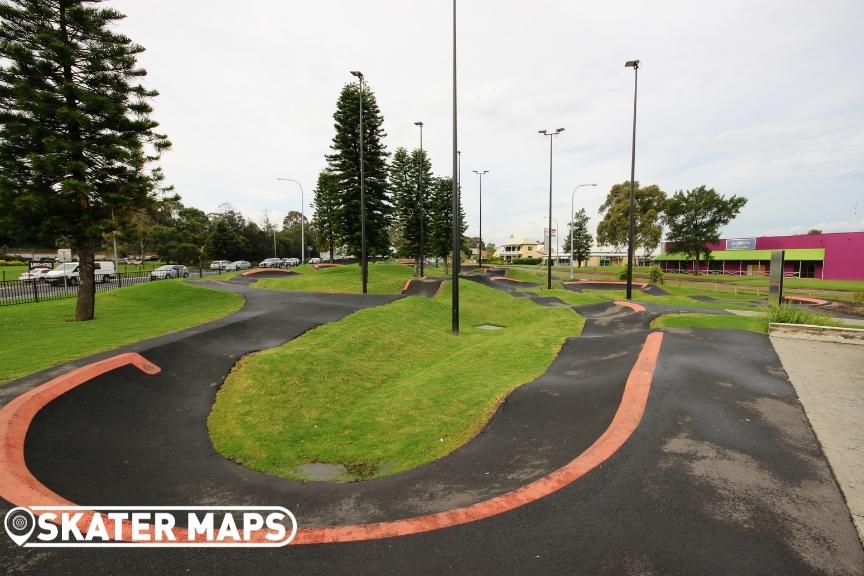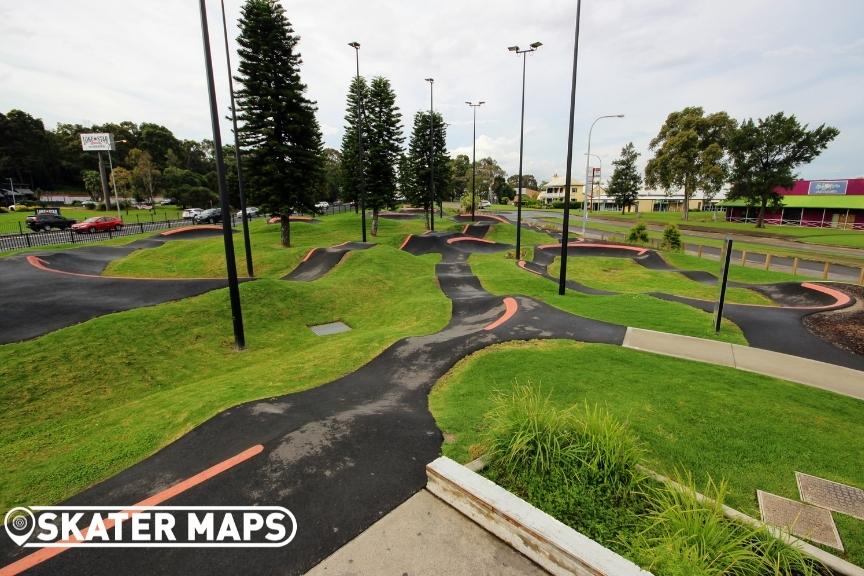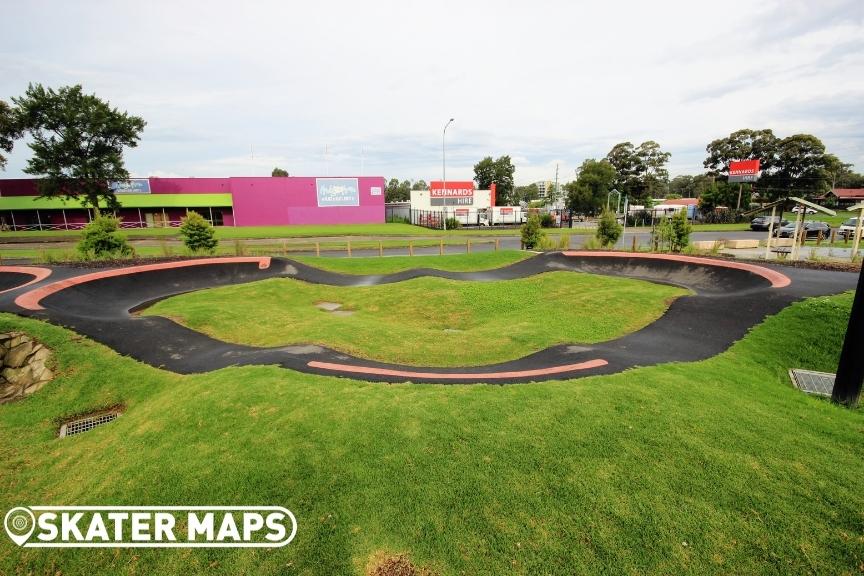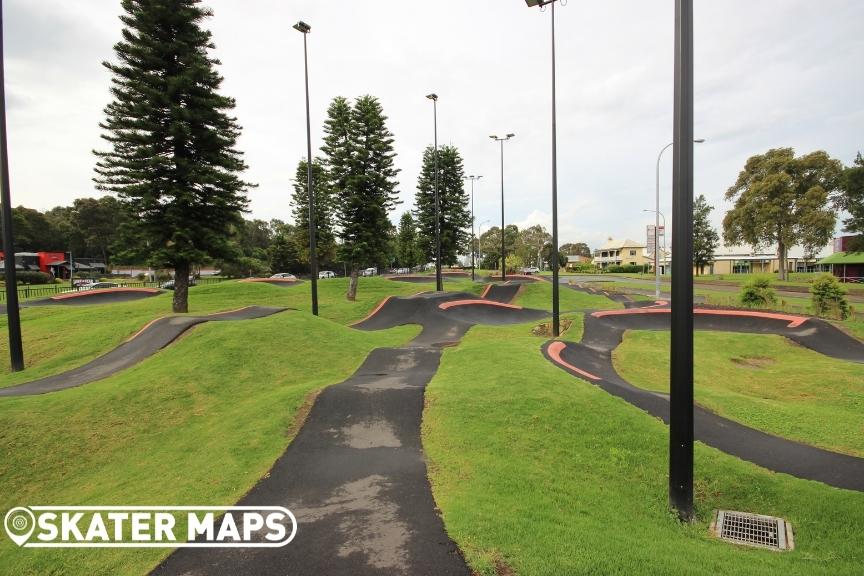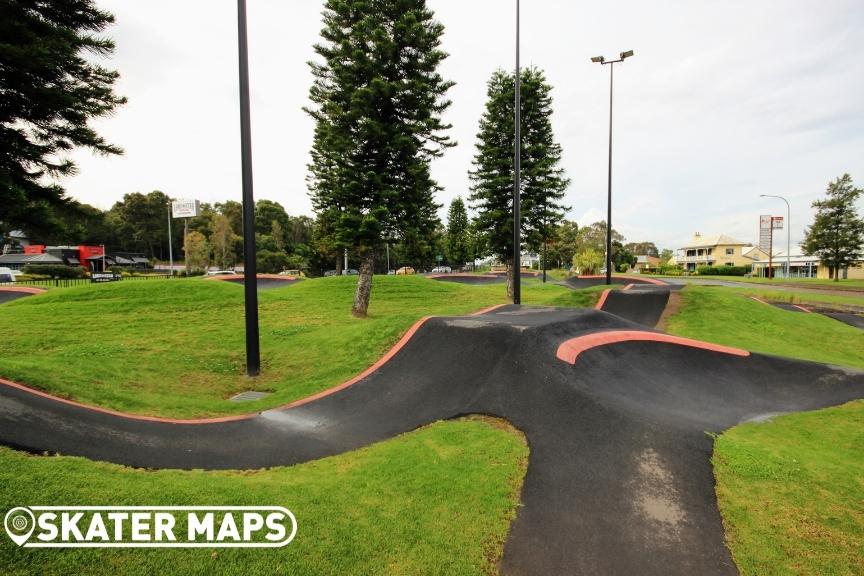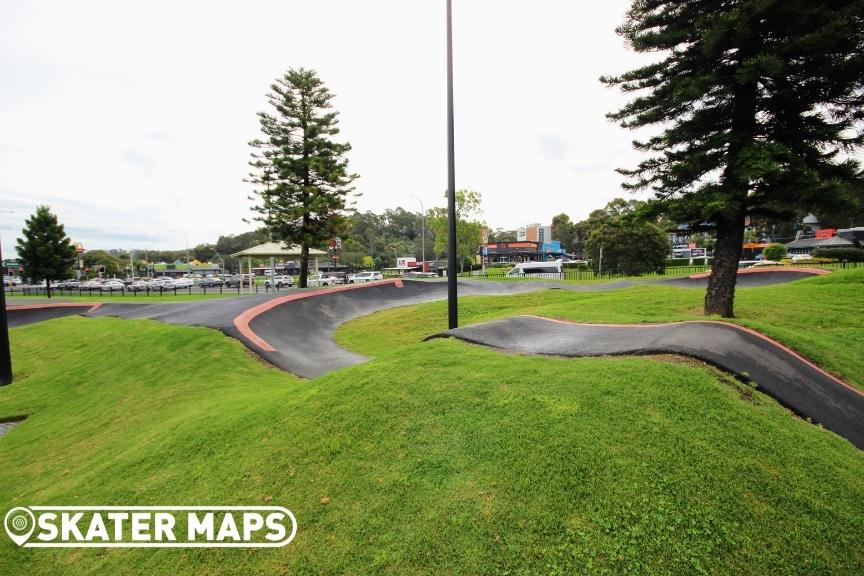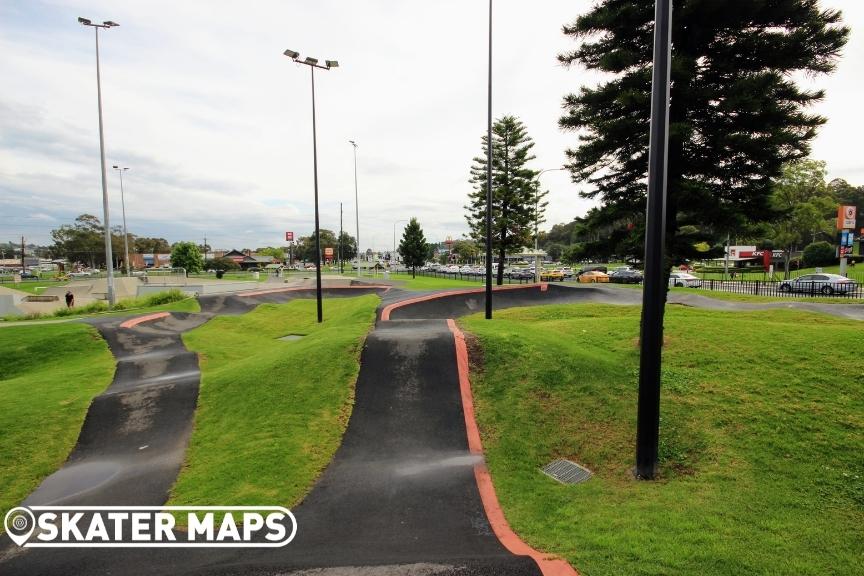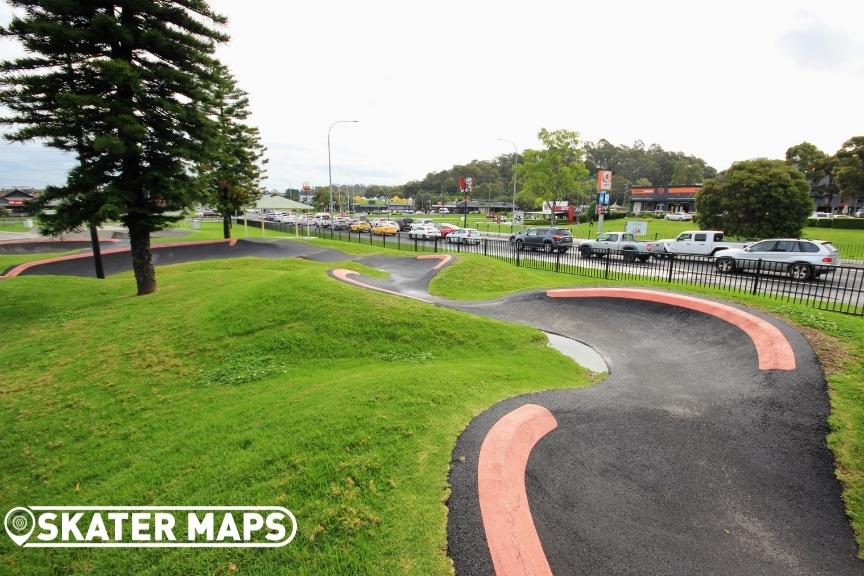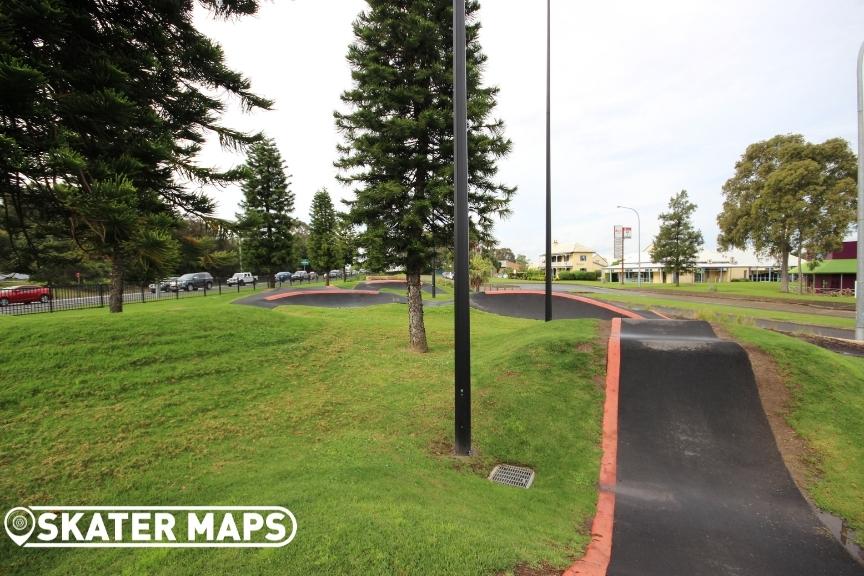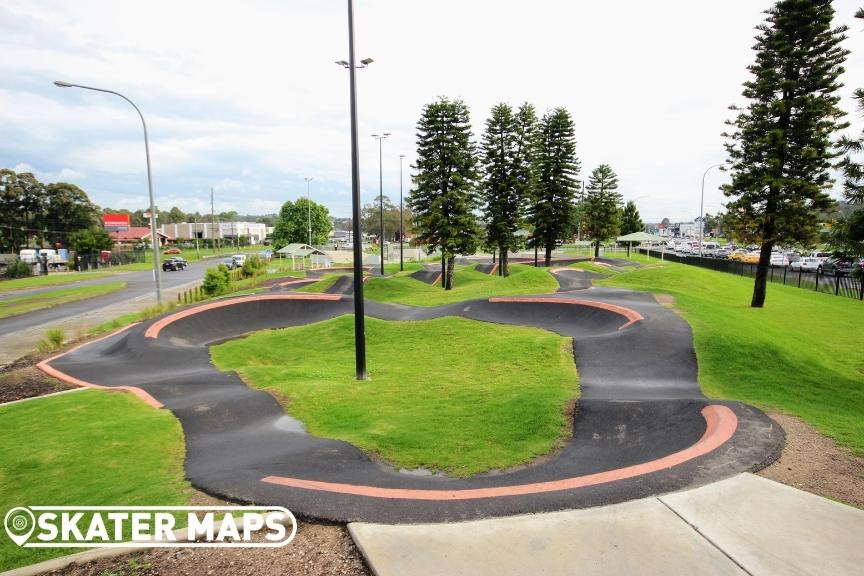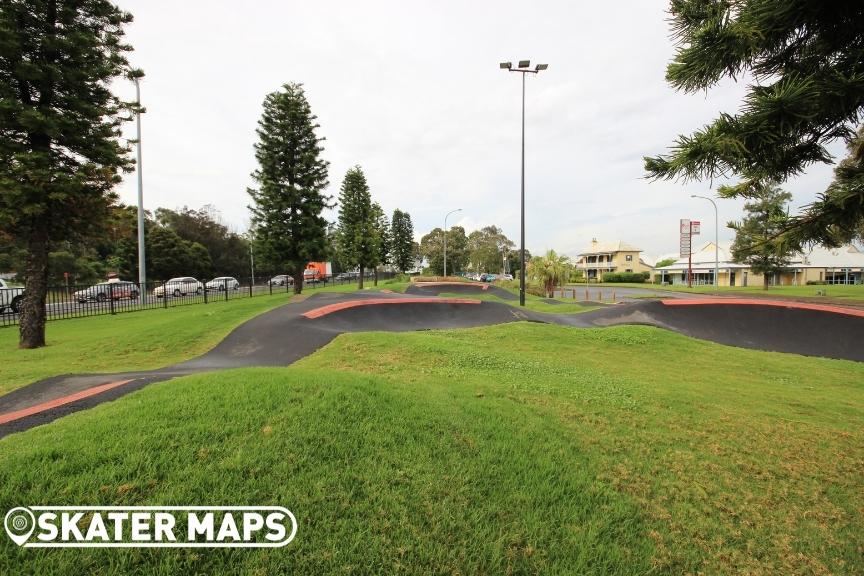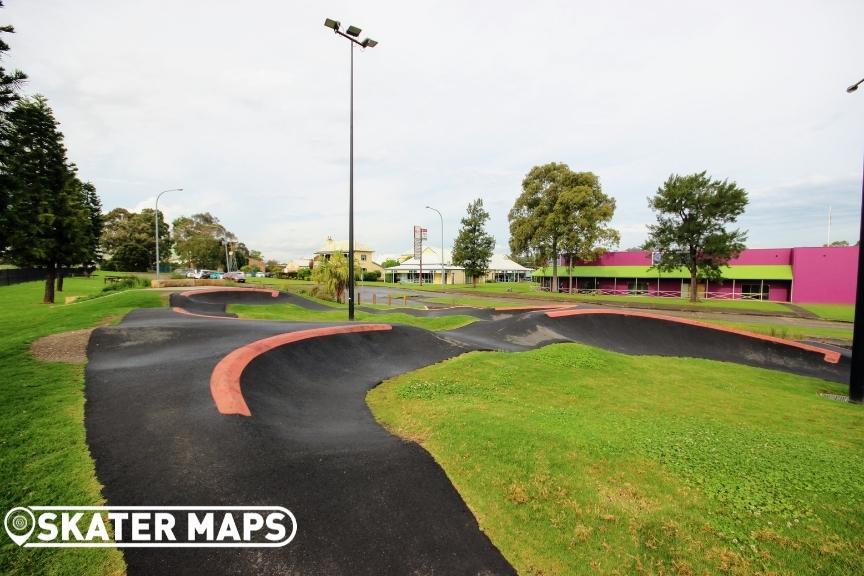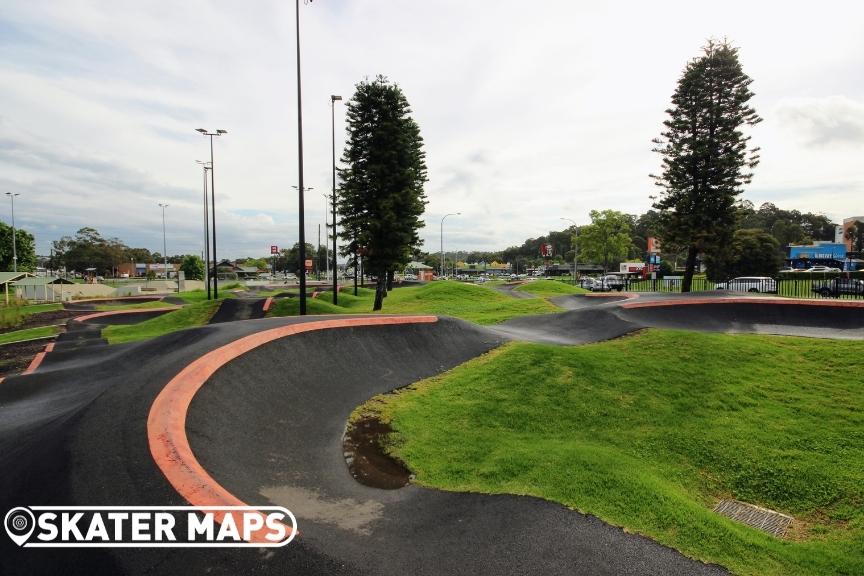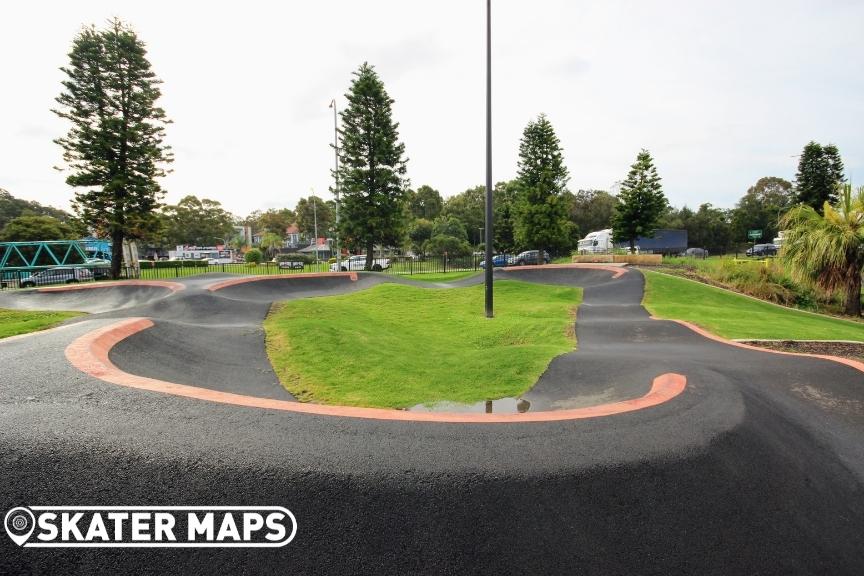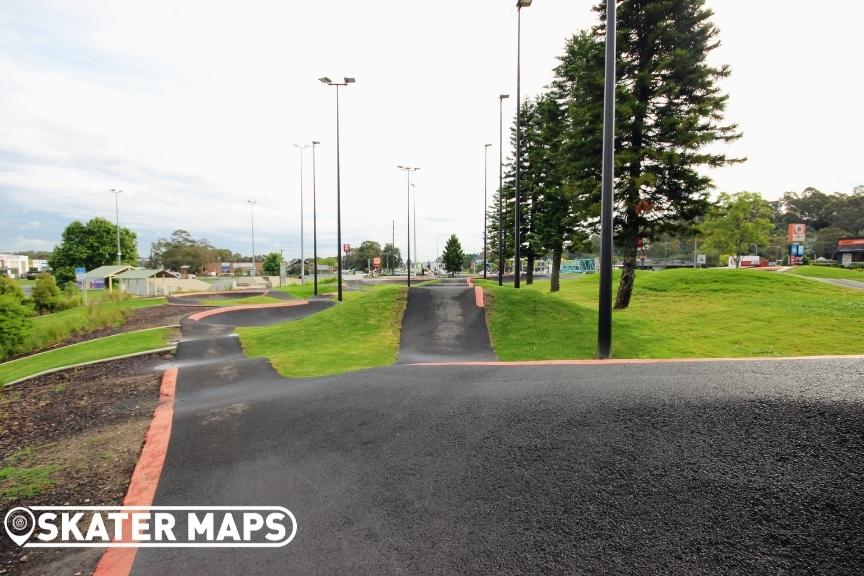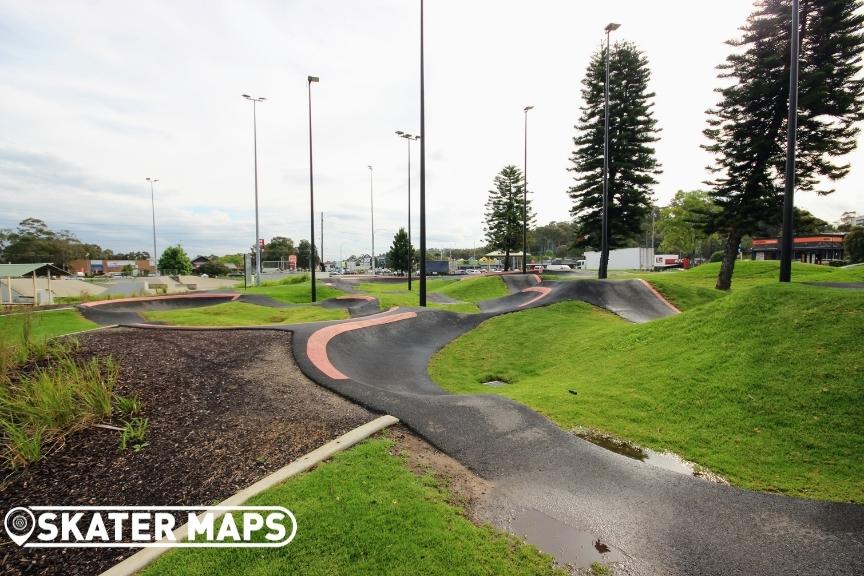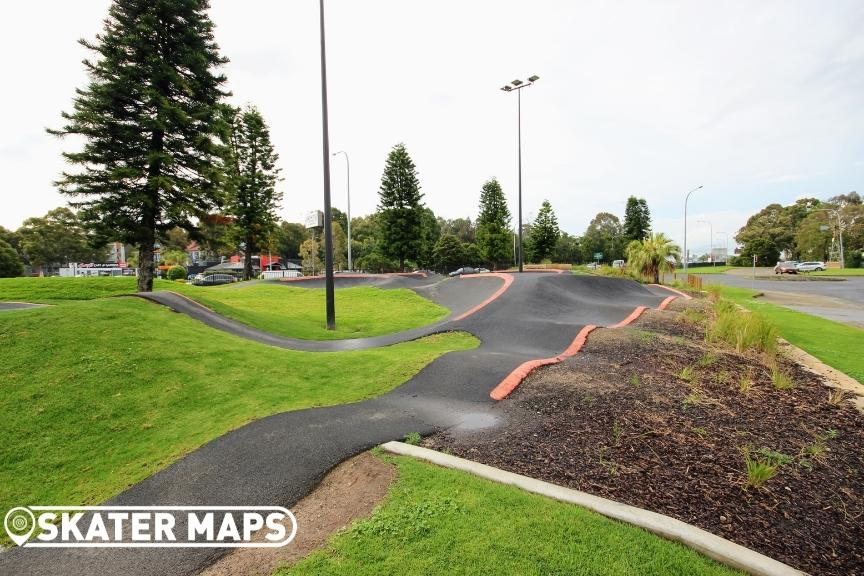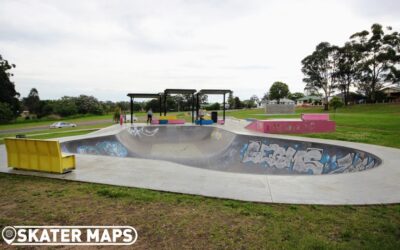 The East Maitland Skate Park is a thrilling haven for skateboarders, scooters and BMX enthusiasts alike. Its standout feature is the expansive bowl, which caters to riders seeking an adrenaline-pumping experience with its smooth transitions and challenging curves....