Another modular pump track designed and constructed by Parkitec is provided to campers at Discovery Parks Narooma Beach.
The pump track can be seen from the Princess HWY and is surrounded by fences as a preventative measure to stop people from skating it. The pump track is privately owned and operated by Discovery Parks, which is one of the largest and still quickly growing groups of caravan parks in Australia. If you want to have a roll of the Narooma Pump Track, you are going to have to check in as a camper at the caravan park or plead with management at the front reception.
The modular pump track has a unique design we have never seen before. The park has a bunch of humps, bumps and banking corners for skaters, bmx froffers and scooter punks. One of the better modular pump tracks we have seen.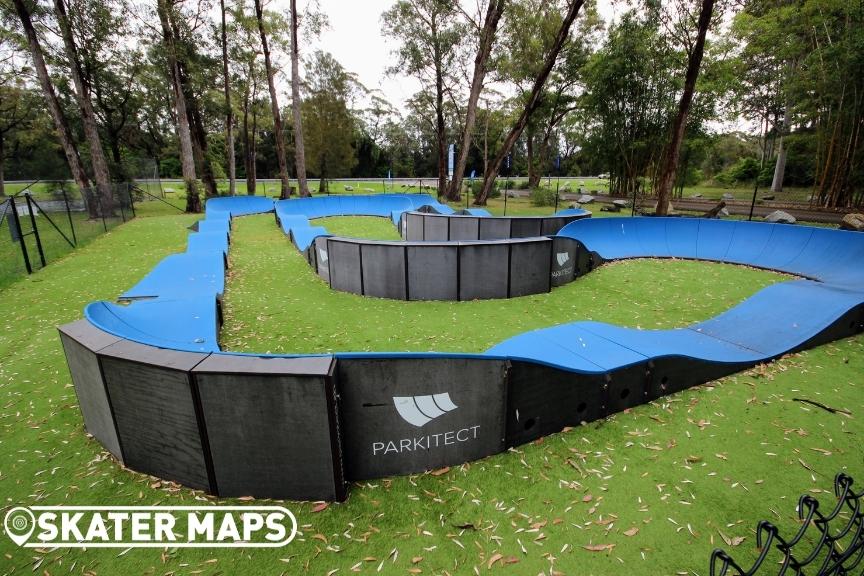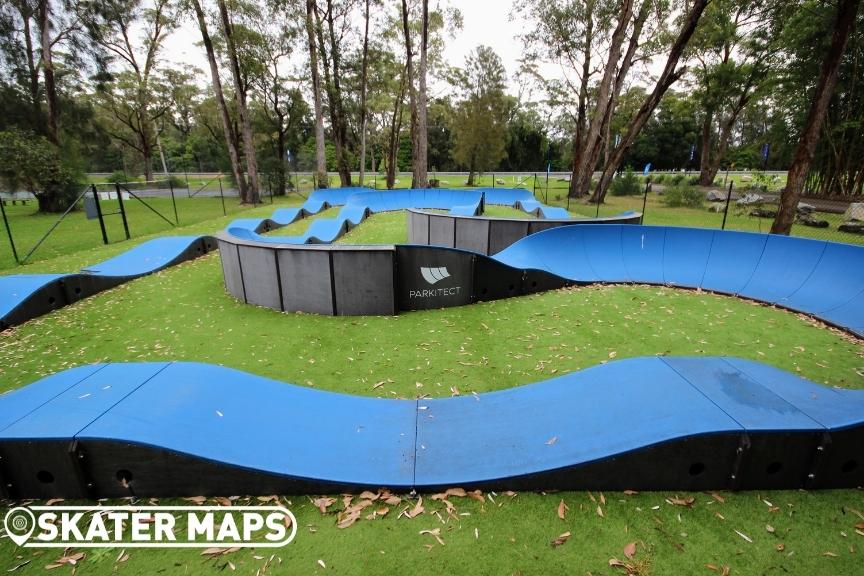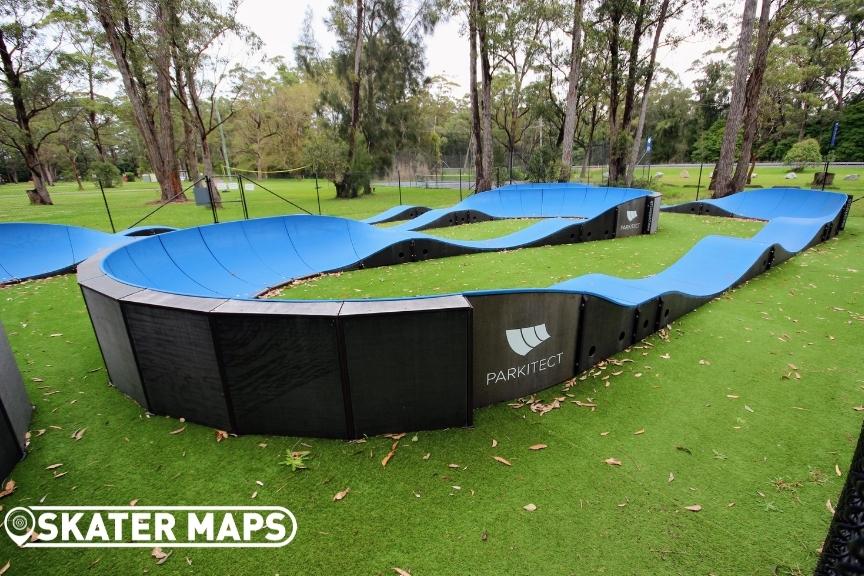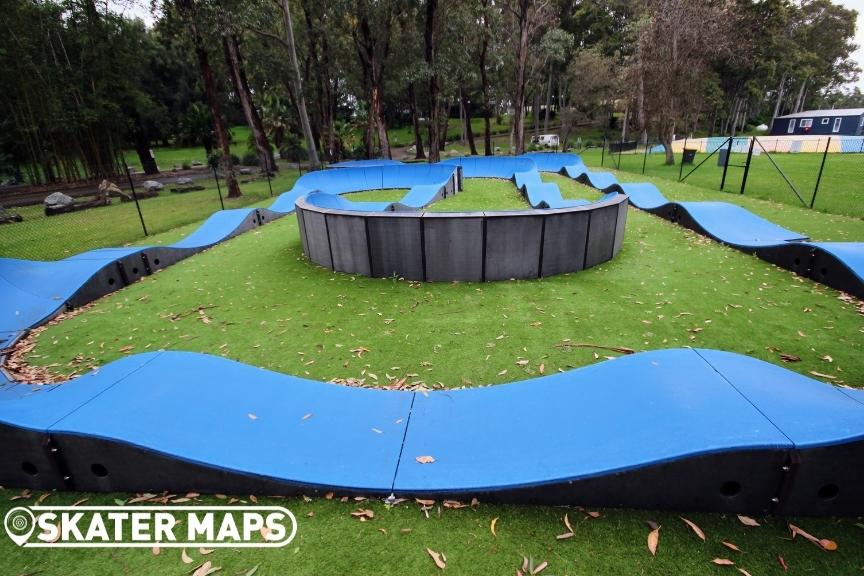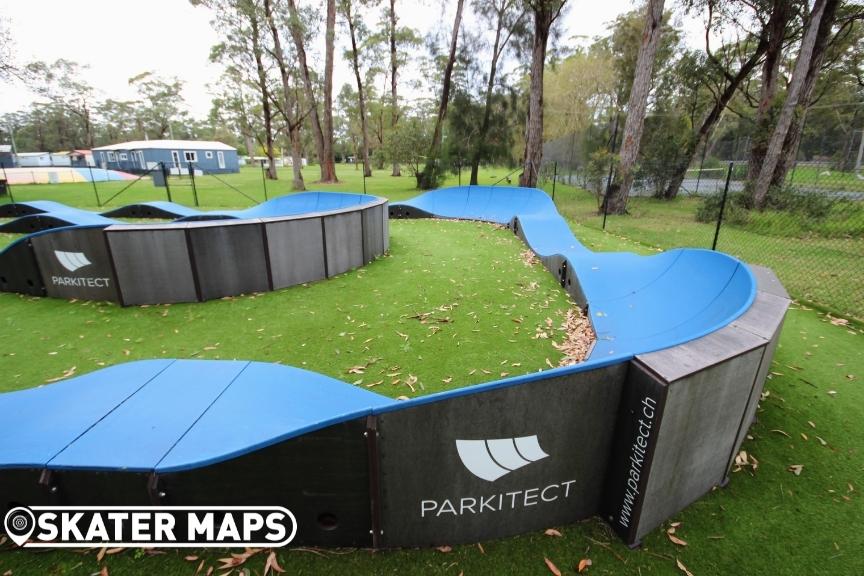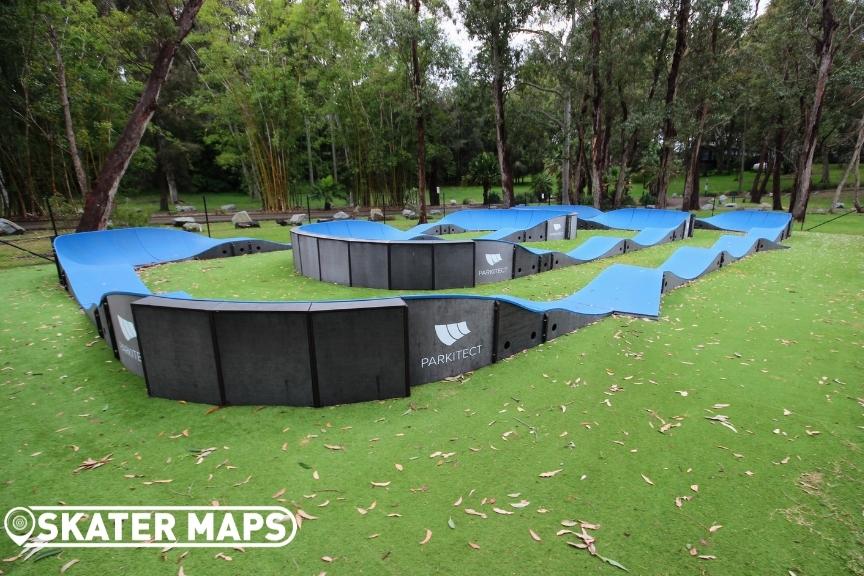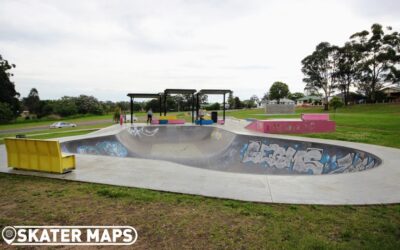 The East Maitland Skate Park is a thrilling haven for skateboarders, scooters and BMX enthusiasts alike. Its standout feature is the expansive bowl, which caters to riders seeking an adrenaline-pumping experience with its smooth transitions and challenging curves....