Salk Oval Skatepark was one of the first skate bowls to be built on the Gold Coast and also among the most recent with a mix of old and new. The old skate bowl is generally pretty lame despite for the volcano featured in the middle that we can only presume was included with the skatepark upgrade. We can thank the hard-working team of concrete specialists at Convic Skateparks for sprucing up the park and regaining its position as one of Gold Coast's raddest skate bowls. The extension consists of an open flowing bowl with heaps of different sections. Unlike the old bowl, the new one comes fully equipped with pool style coping that is popular with the surrounding skateparks. If you are searching for something different, Salk Oval Skatepark offers an array of shapes and transitions that you won't find anywhere else. Super, duper, fun skatepark with plenty on offer for skaters, scooters, BMX'ers, and skateboarders.
⊗ 2 Thrower Dr, Currumbin QLD 4223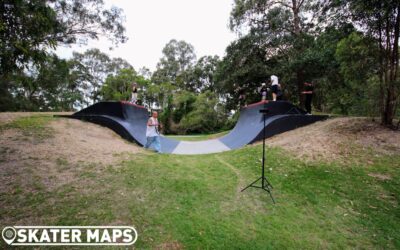 The famous Labrador Skate Ramp on the Gold Coast, Queensland, has become an iconic destination for skateboarders. Nestled along the picturesque Keith Hunt Park in Labrador, this old-school skate ramp offers a hell of a ride. The ramp pre-dates coping and is one of the...