The Park Geelong is one of Australia's best indoor skateparks. The private skatepark features a large vert halfpipe, mini mega ramp, 5ft mini ramp, 2ft mini ramp and a large concrete street section.
The smooth concrete street section is epic. There are way too many street features to list, but The Park has managed to incorporate obstacles that you might actually find in the Geelong burbs.
Check out The Parks website for more information on session times, private functions, skate and scooter lessons.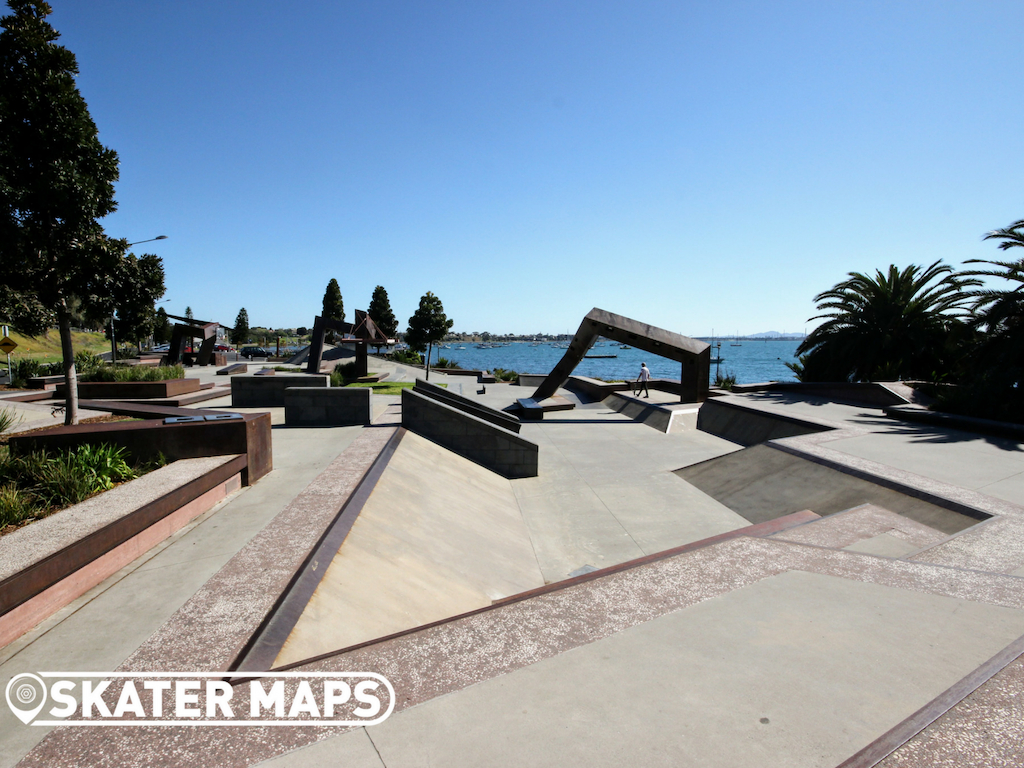 Geelong Waterfront Skatepark has been the benchmark for skatepark design and architecture. The street style skatepark is also referred to as Waterfront Plaza which is much more fitting considering you won't find a single transition in the entire park. Located in the...