Twelve Board Store is only one of a few skate shops that features a mini ramp inside the shop.
The mini ramp is not the smoothest in the country and is overdue for a new surface, but it is still a rad ramp to skate. The mini ramp is, however FREE to skate during the day, all that is required is for you to sign your life away. Twelve Board Store also offer after hours skate sessions and coaching so get in touch with them to find session times and more.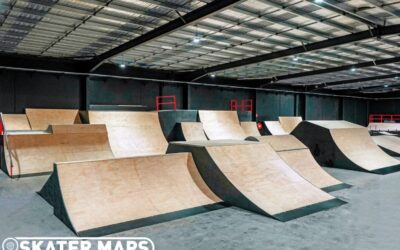 Volo Park is the latest and possibly the greatest private indoor skatepark to open in Greater Melbourne. The skatepark features heaps of transitions, jumps and decent-sized ramps. Roll on down and ride Volo Park whilst the wood is still in premium condition and before...