Twelve Board Store is only one of a few skate shops that features a mini ramp inside the shop.
The mini ramp is not the smoothest in the country and is overdue for a new surface, but it is still a rad ramp to skate. The mini ramp is, however FREE to skate during the day, all that is required is for you to sign your life away. Twelve Board Store also offer after hours skate sessions and coaching so get in touch with them to find session times and more.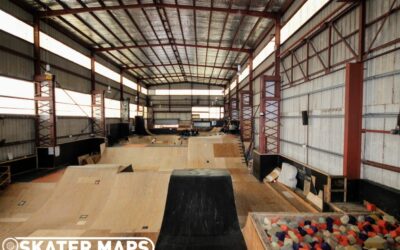 RampFest Indoor Skate Park has had a fresh facelift by designing and constructing one of Greater Melbourne's best bowls. The private skatepark is located in Braybrook and is one of only a few undercover skateparks in Melbourne where we can keep having fun whilst it...