Coolangatta Skatepark can be  found in Goodwin Park, which is a short skate of only a couple of blocks from the beach. The street style skatepark has almost everything a street skater or scooter punk could wish for considering it has Australia's best wave just around the corner. Most of the objects are unique to Coolangatta Skatepark and anywhere else for that matter, nevertheless there is a recurring theme with the re brick work. The rest of the skatepark is constructed out of traditional lame Jane concrete, but we haven't heard any complaints to date. If you are searching for a skatepark with rails, ledges, gaps and more, there is no need to look past Coolangatta.
⊗ 2/8 Scott St, Coolangatta QLD 4225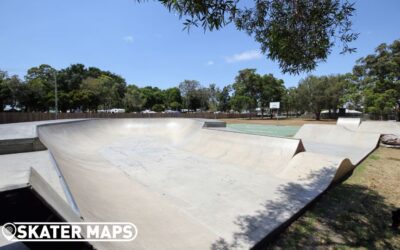 Jacob's Well Skatepark is among the more recent additions to Queensland's Gold Coast, and it has quickly gained popularity among local skaters. One of the standout features of this skatepark is its super smooth and fast concrete surface, which makes it a joy to ride...