Tasmania's skateboarding community has a reason to rejoice as the much-anticipated Montrose Skatepark opens its doors to skaters, scooter rollers and BMX'ers. Nestled in the heart of Tasmania, this state-of-the-art skatepark offers an exciting blend of street features and transitions.
For years, the idea of a world-class skatepark in Tasmania had been the dream of many local skateboarders. Finally, that dream has come to fruition with the introduction of the Montrose Skatepark. The Montrose Skatepark boasts a meticulously designed street section that caters to skaters who love mellow street obstacles.
The street section is a playground of ledges, rails, banks, and other obstacles that mimic the challenges of navigating a cityscape. Whether it's perfecting tricks, grinds, or nailing that elusive kickflip, skateboarders will froff rolling around Montrose Skatepark. Skaters will be thrilled by the countless possibilities for creativity and progression, as the street section is thoughtfully crafted to accommodate both beginners and advanced riders.
Apart from the street section, the Montrose Skatepark takes skateboarding to new heights with a stunning concrete bowl. A paradise for bowl skaters, this feature promises endless lines. The bowl's kidney-shaped curves and transition are seamless for those who dare to drop in. Skaters can carve and grind their way around the bowl, mastering the art of transitions and fluidity. Bowl skating enthusiasts will appreciate the attention to detail that has gone into crafting this feature, ensuring that the design caters to both novices and seasoned skaters looking to add finesse to their moves.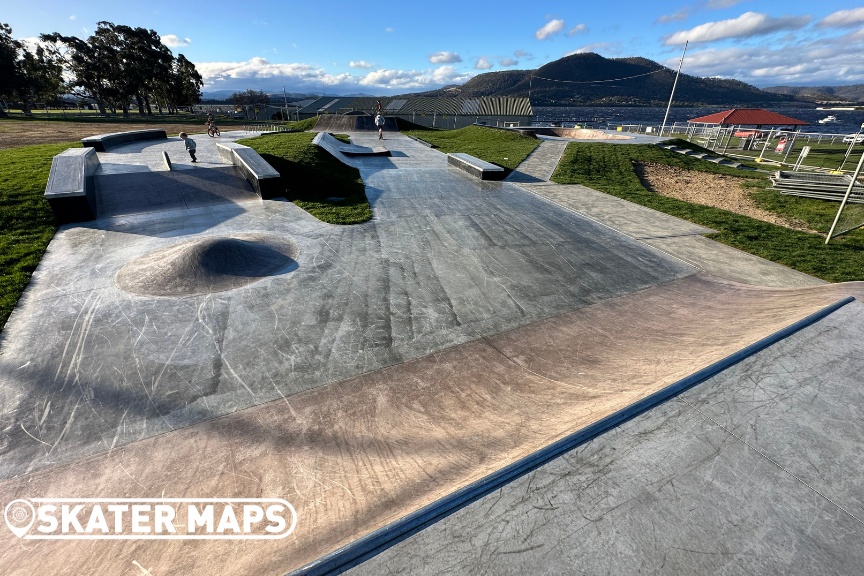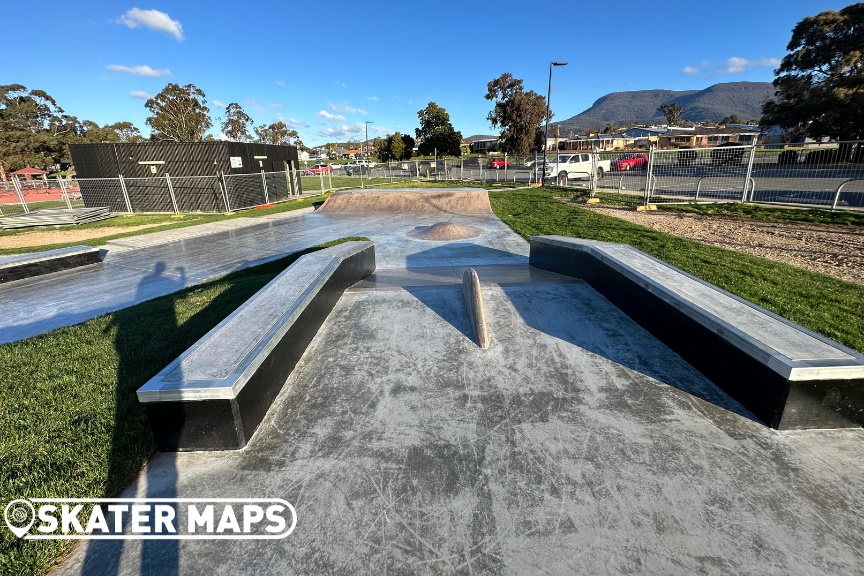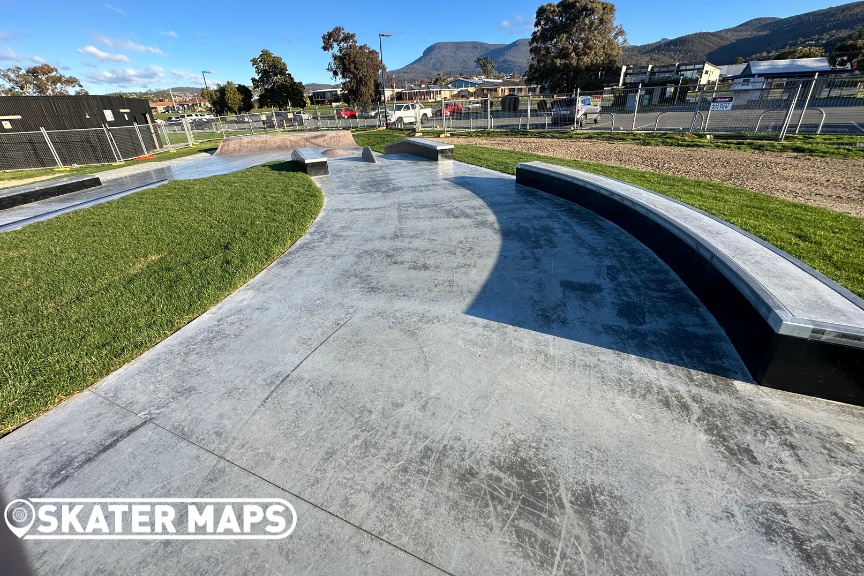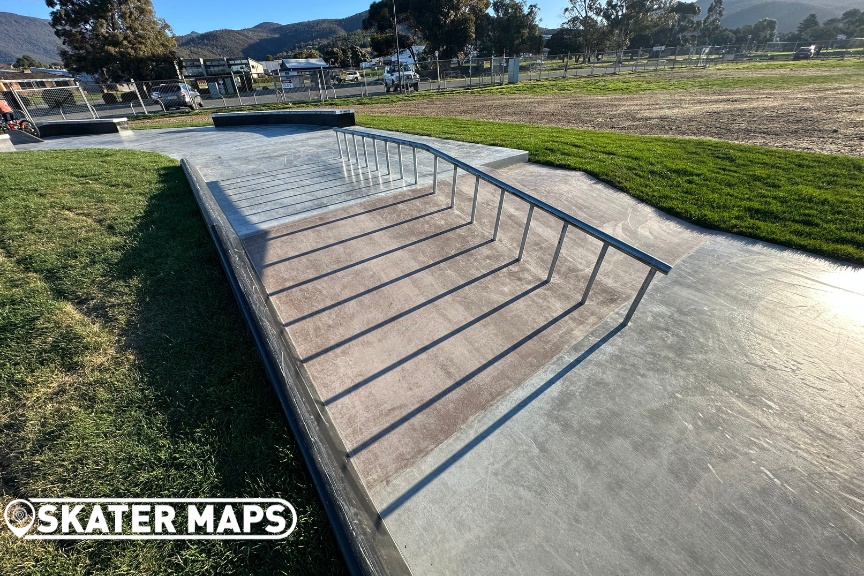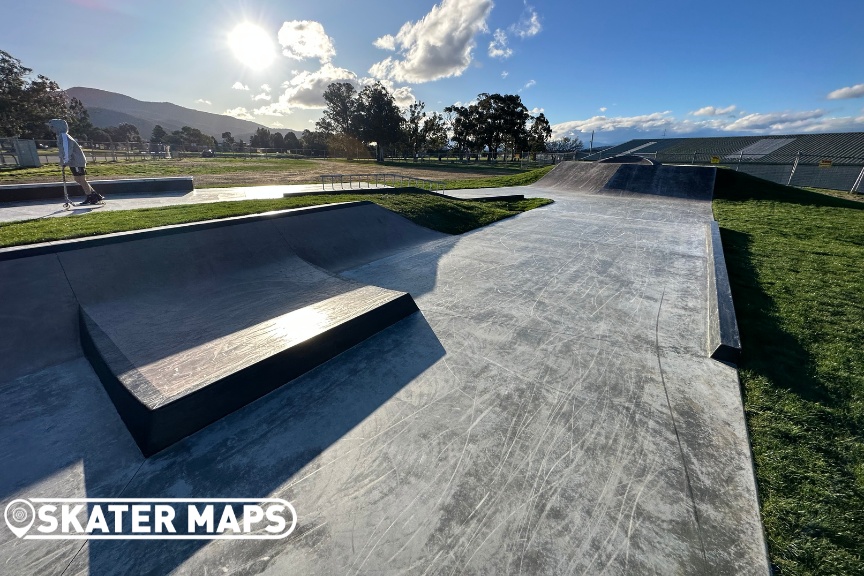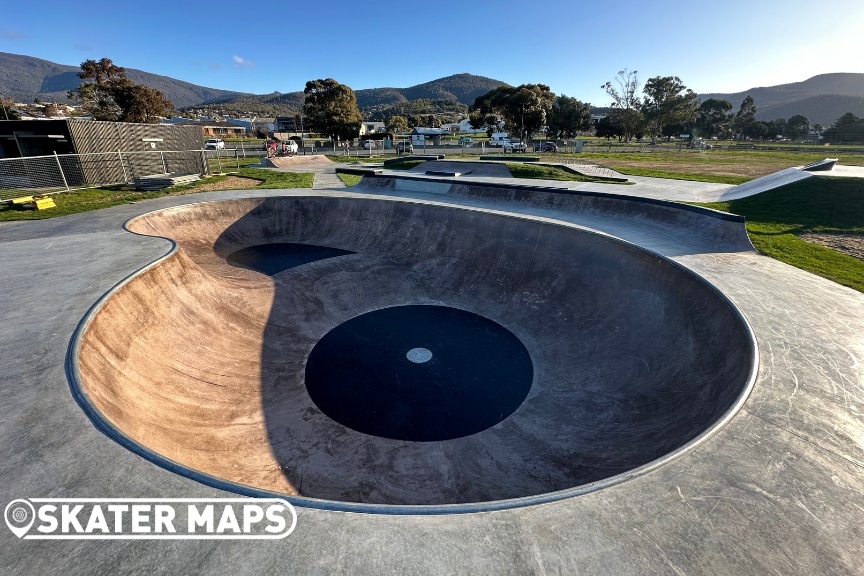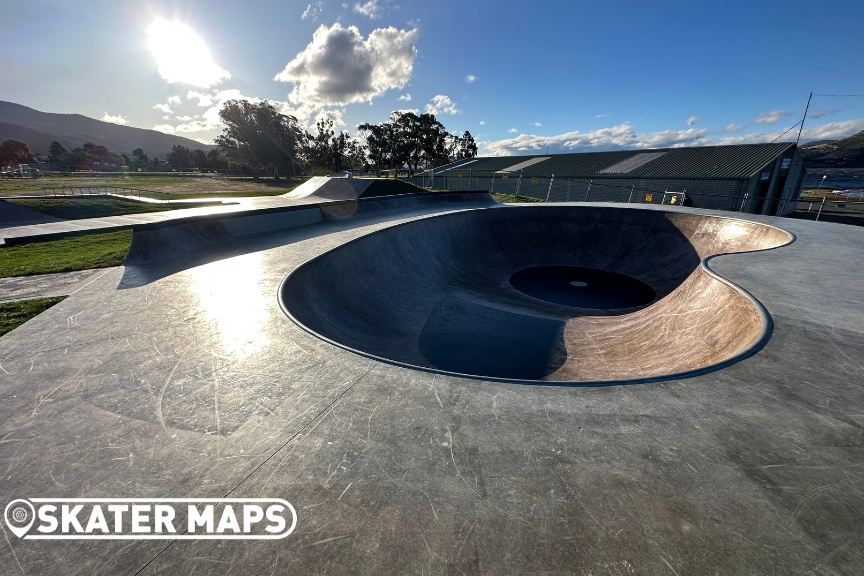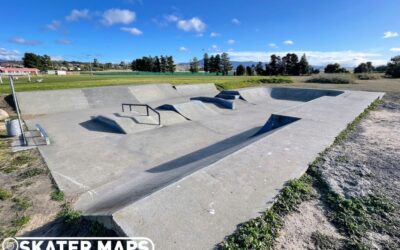 The not-so-famous Brighton Skatepark can be found just north of Hobart in beautiful Tasmania.  The Skateboard park is located in the middle of a gorgeous green park on Racecourse Rd, Brighton, Tasmania.  The concrete skatepark has banks on either side, a number of...