The Pearcedale Skatepark is located at 710 Baxter-Tooradin Rd, right next to the Pearcedale footy oval (Pearcedale Recreation Reserve). The Skatepark consists of a nice, fast and fairly deep bowl and a small tacked-on street section.
The bowl is roughly C shaped and goes from around 8 ft in the deep end (with no flat sections) to 4ft in the shallow end. The bowl is fast and fun with large coping and tight trannies.
There's also a small concrete slab style street section with a quarter up one end, a banked roll in at the other and a ledge / manual pad in the middle.
The bowl can also get a bit dirty and full of leaves and debris so pack a leaf blower or bring a broom if you're more of the old school laboring type.
Go skate it!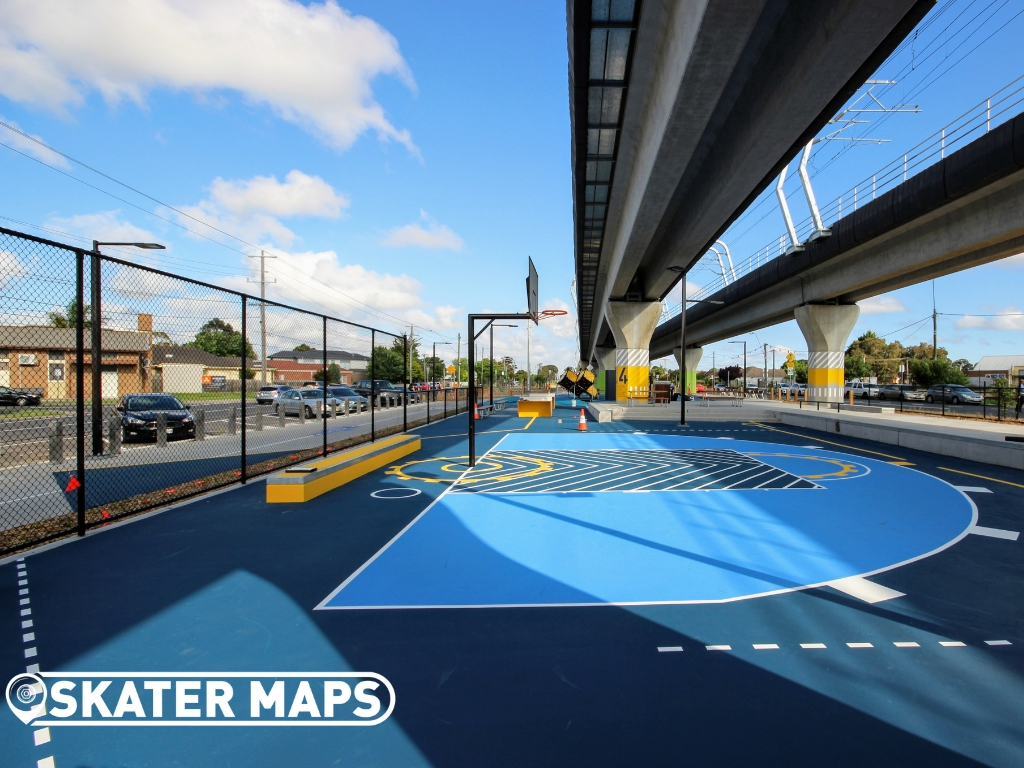 The Vic state government railway crossing project has made room for the new Clayton Station Skatepark. The street style park is built into a playground/basketball complex with table tennis tables, drinking fountains, play equipment of all sorts and a few skate...