The old Triabunna Skate Bowl is showings it's age as it weathers away next to the beautiful river foreshore. The rough concrete has small transitions that technically classifies it as a bowl, however, looks more like a dish. There are a couple of small strips of steel coping that are as easy to approach as the skatepark is to find from the road. 
Triabunna Skate Bowl is definitely deserving of the One-star rating and its place on the skatepark map. The skateboard park is a reminder of how far skatepark design and construction has developed over the years. Something to admire online, however, we recommend to save your time and find elsewhere in Tasmania to skate.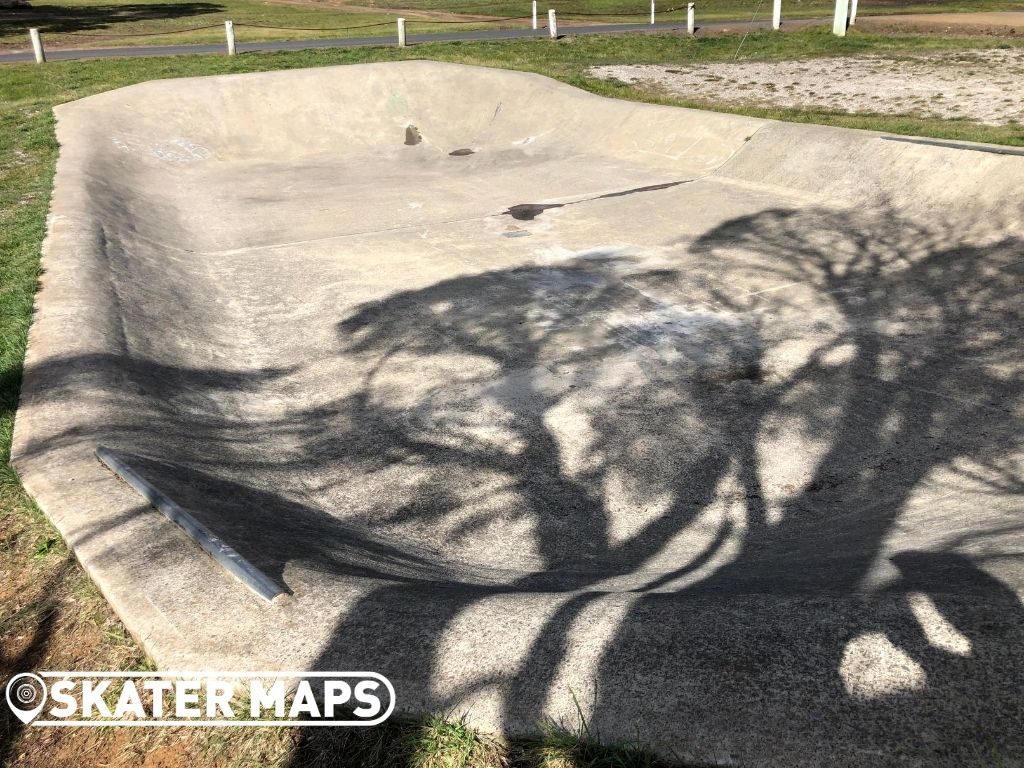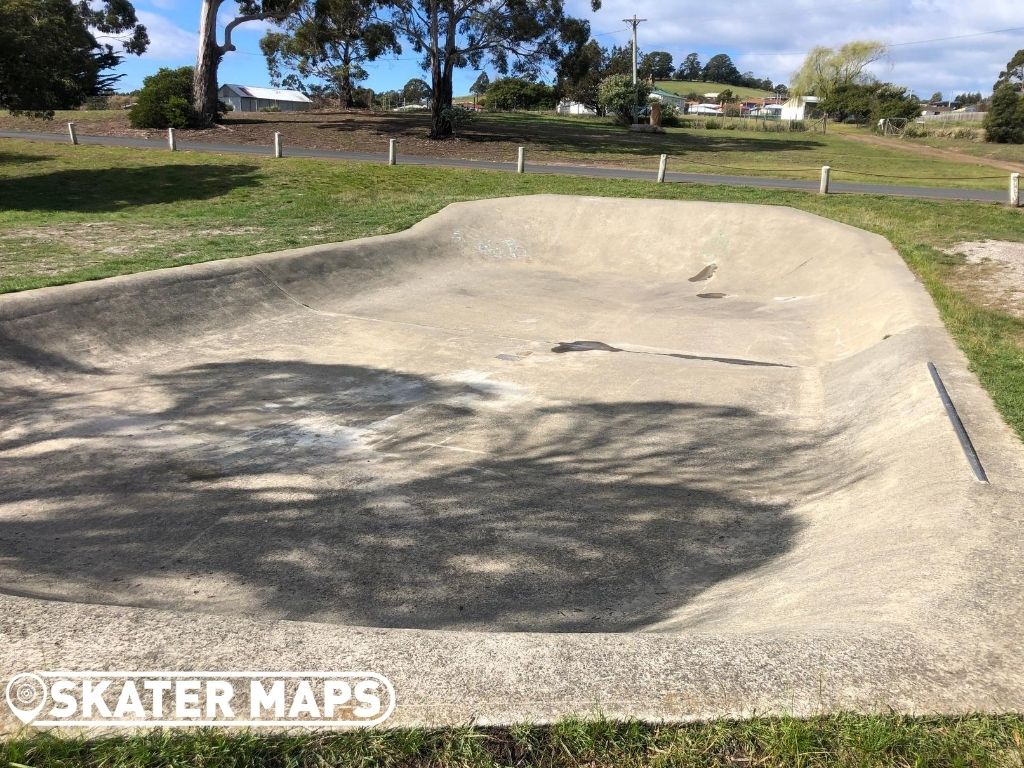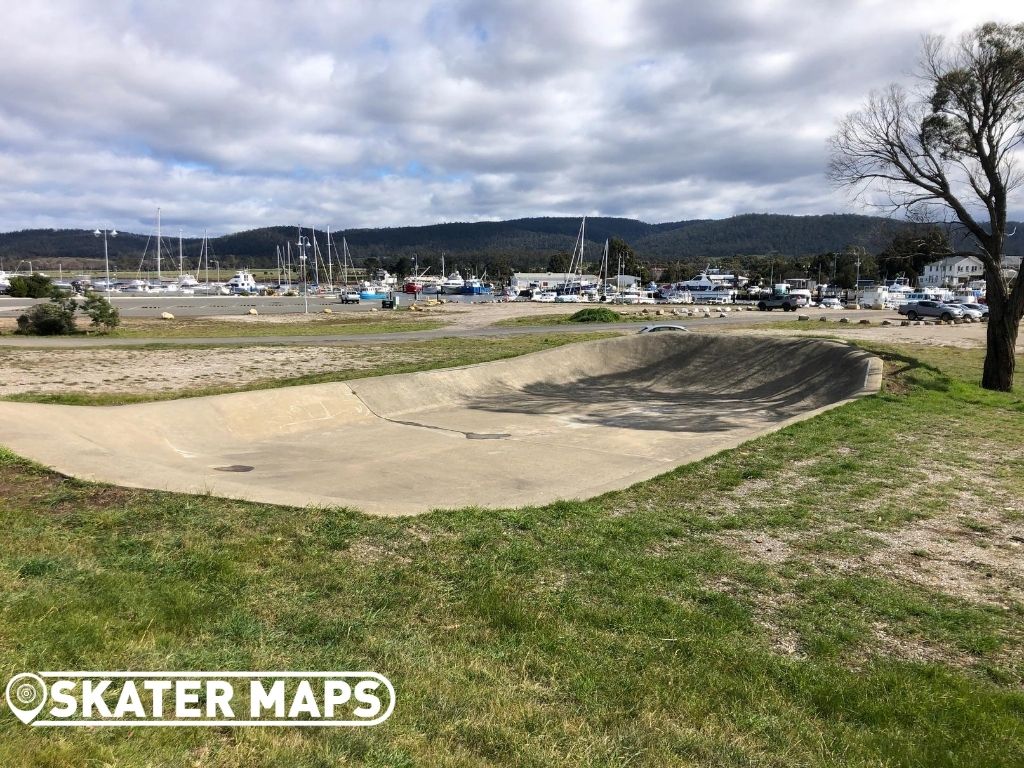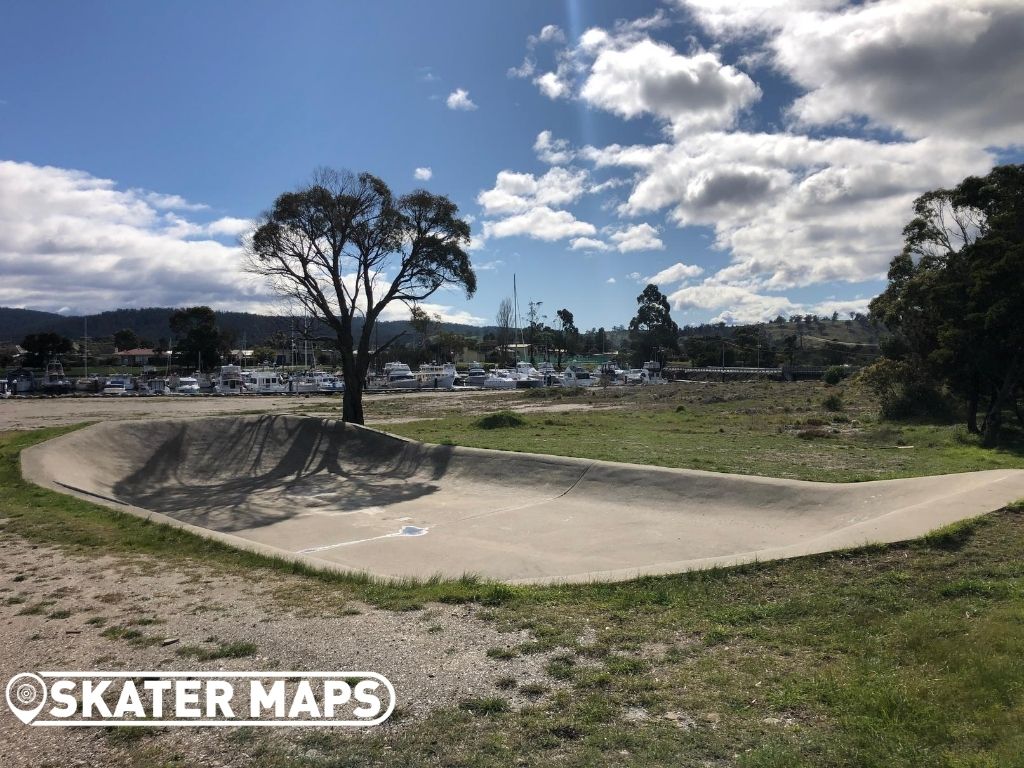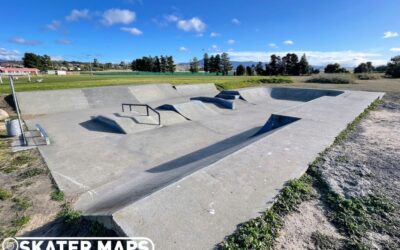 The not-so-famous Brighton Skatepark can be found just north of Hobart in beautiful Tasmania.  The Skateboard park is located in the middle of a gorgeous green park on Racecourse Rd, Brighton, Tasmania.  The concrete skatepark has banks on either side, a number of...