Ambrosia Estate Skatepark located off Bacchus Road, Cranbourne is a relatively small park built by the Bayport Group. The Skatepark features a spine, quarters and banks for park goers to play around on. Being a smaller park, Ambrosia Estate Skatepark does not offer a very versatile build for skaters looking to stay for more than a couple hours, however its clean and smooth concrete construction coupled with a seating area offers a great place for an afternoon session.
With these considerations Skater Maps has decided to rate it three stars for its clean cut build and great utilisation of a small area. We'd love to know what you think down below!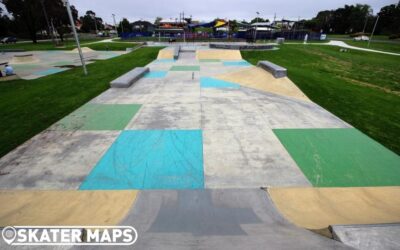 The fresh concrete that makes Bairnsdale skatepark is rad, to say the least. The plaza-style park consists of a large street section with all the street obstacles any kid could dream of. There is a rad mini ramp along with a number of other transitions around the...