Box Hill Skatepark has been revamped with a new facelift and was officially opened in October 2017. Click the link below to see the latest post with updated pictures.
The Old Box Hill Skatepark and BMX facility was one of Victoria's best Skateparks, with several different sized bowls and well though out features that allow you to keep flow through the Skatepark. Box Hill Skatepark features a 10ft vert peanut (figure-eight) bowl for those who like the speed and tight turns, as well as two smaller bowls in the 4-5ft range, connected by a spine, are perfect for people learning new tricks or simply keeping speed throughout the Skatepark. The park also features a bank ramp with a ledge, half pyramids with ledges, a euro gap as well as a few other rails dotted around the park. The are also plenty of benches to grind or alternatively take a breather on if you're getting a little pooped.
The Box Hill Skatepark is located at the corner of Middleborough and Canterbury Roads, Box Hill South, in the City of Whitehorse. The Skatepark has great facilities including plenty benches, a large shade structure, drinking taps, toilets, trees and parking. The Skatepark is also located in very close proximity to other parks if you want to have a throw of the Frisbee too.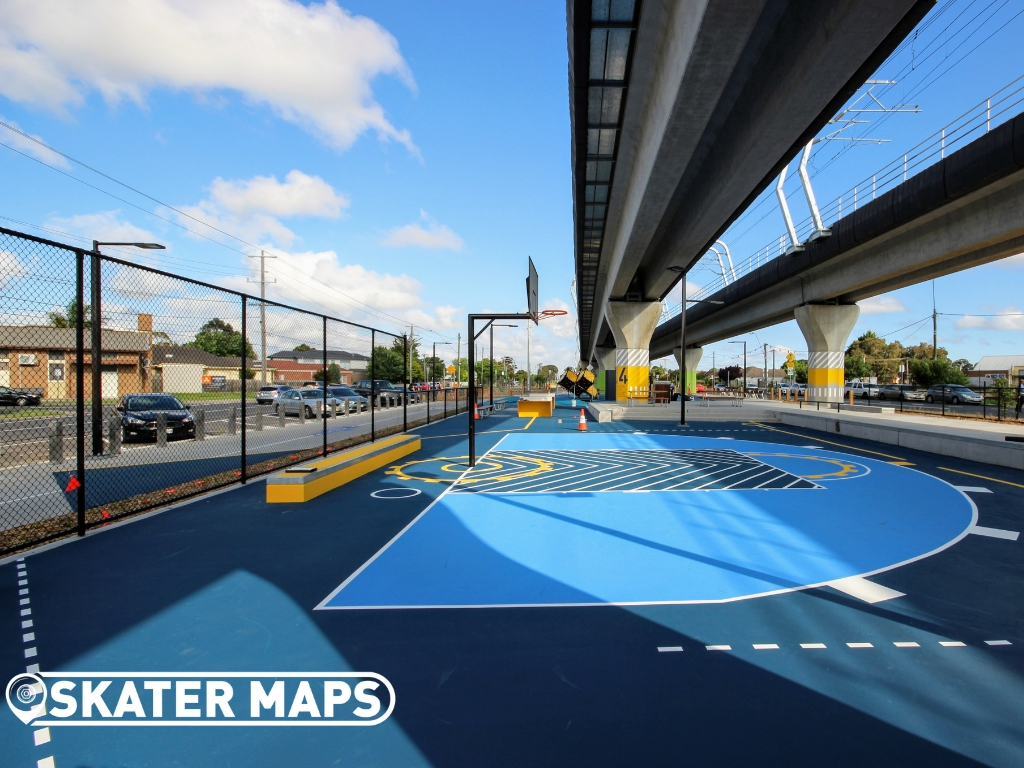 The Vic state government railway crossing project has made room for the new Clayton Station Skatepark. The street style park is built into a playground/basketball complex with table tennis tables, drinking fountains, play equipment of all sorts and a few skate...