Chiltern Skatepark is essentially a half pipe with varying sized quarters. Located on Conness Street, Chiltern, this skatepark is a smaller build than most but still offers great versatility with its selection of quarters and ramps. Unwelcoming to street style, this park is quite isolated to the vert style of skateboarding but promises to be a fun park.
Just off the Hume Highway, Chiltern Skatepark is worth stretching your legs for, however if you are like your half pipes, you might justify the drive while the park is still new.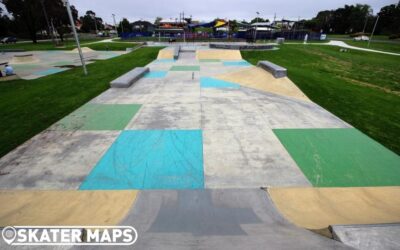 The fresh concrete that makes Bairnsdale skatepark is rad, to say the least. The plaza-style park consists of a large street section with all the street obstacles any kid could dream of. There is a rad mini ramp along with a number of other transitions around the...