Cranbourne West Skatepark is a street orientated skatepark with ledges, steps and banks. The new skatepark is in the same housing estate as Ambrosia Estate Skatepark and can be found on George Frederick Rd, Cranbourne West, Vic. Cranbourne West Skatepark features two sets of steps. The two step section has a bank on one side and a box on the other, whilst the larger three step section has a couple of different style boxes on with side. There are a number of other boxes and ledges scattered through out the park. Cranbourne West Skatepark is right next to a sweet basketball court that makes the skate able space twice the size.
Cranbourne has become a hot spot for skateboarding, scootering and BMX'ing in Victoria. With a heap of new skateparks to complement their existing extensive range, it has never been a better time to be a skater in Cranbourne.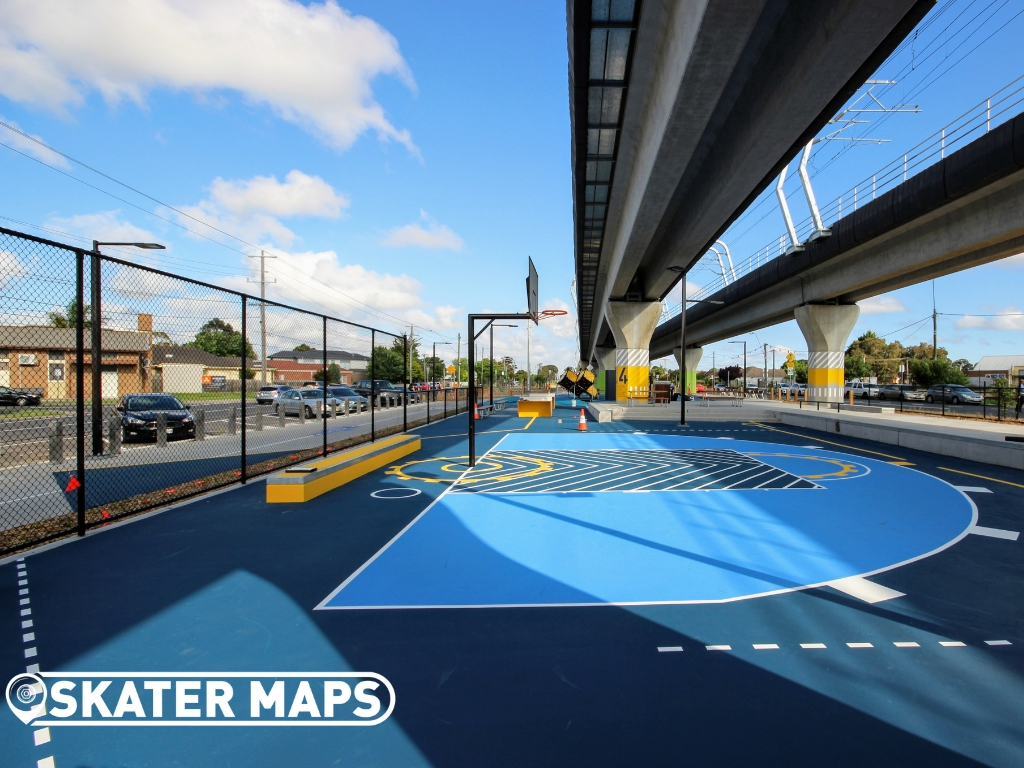 The Vic state government railway crossing project has made room for the new Clayton Station Skatepark. The street style park is built into a playground/basketball complex with table tennis tables, drinking fountains, play equipment of all sorts and a few skate...