Croydon Skatepark is well looked after and packed with amenities, a table tennis table, floodlights, a water fountain and a parkour area. The Skatepark has an open bowl with several different size quarters and ramps. Croydon Skatepark is unique and has a street section that loops around the entire park. Convic Skateparks has done an amazing job with Croydon Skatepark and is always worth a roll if your heading past.
This gnarly skatepark deserves a solid four out of five stars.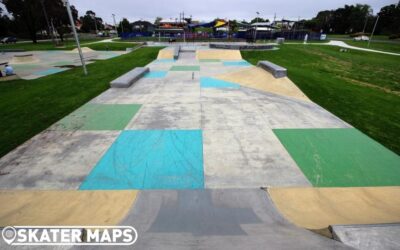 The fresh concrete that makes Bairnsdale skatepark is rad, to say the least. The plaza-style park consists of a large street section with all the street obstacles any kid could dream of. There is a rad mini ramp along with a number of other transitions around the...