Hastings Skatepark features over 400 square metres of smooth concrete for skaters, scooters and BMX riders alike. The relatively new Skatepark has a 5ft open mini bowl with a hip to berm corner on one side and spine that allows transitions to fun boxes on the other. It also has a Ski Jump with Hubba, running along a set line into the quarter pipe as well as a Box rail Hubba on a 35-degree angle adjacent to the spine. Finally, a series of Quarter Pipes and roll in ramps create flow between the ski jump and allow you to incorporate the use of the transfer.
The Skatepark is located within the Fred Smith Reserve (adjacent to the larger Hastings Foreshore Reserve) on the Corner of Marine Parade and High St, Hastings, right next to the pelican park recreation centre (public swimming pool). The skatepark is also surrounded by grass parkland, a children's play area and is right next to the boat ramp if you feel like popping your boat in and going for a fish or feeding some cranky pelicans. There is parking right next to the Skatepark and toilets nearby in the park or in the pool if you don't want to do it in your pants.
It's a great little Skatepark in a great location. Also note that In 2004 Hastings was the overall winner of the Victorian Tidy Town Awards held by the Keep Australia Beautiful Network; so hopefully they haven't dropped their game too much since then…
Is it worth the four stars that the Skater Maps team has given it? Let us know what you think.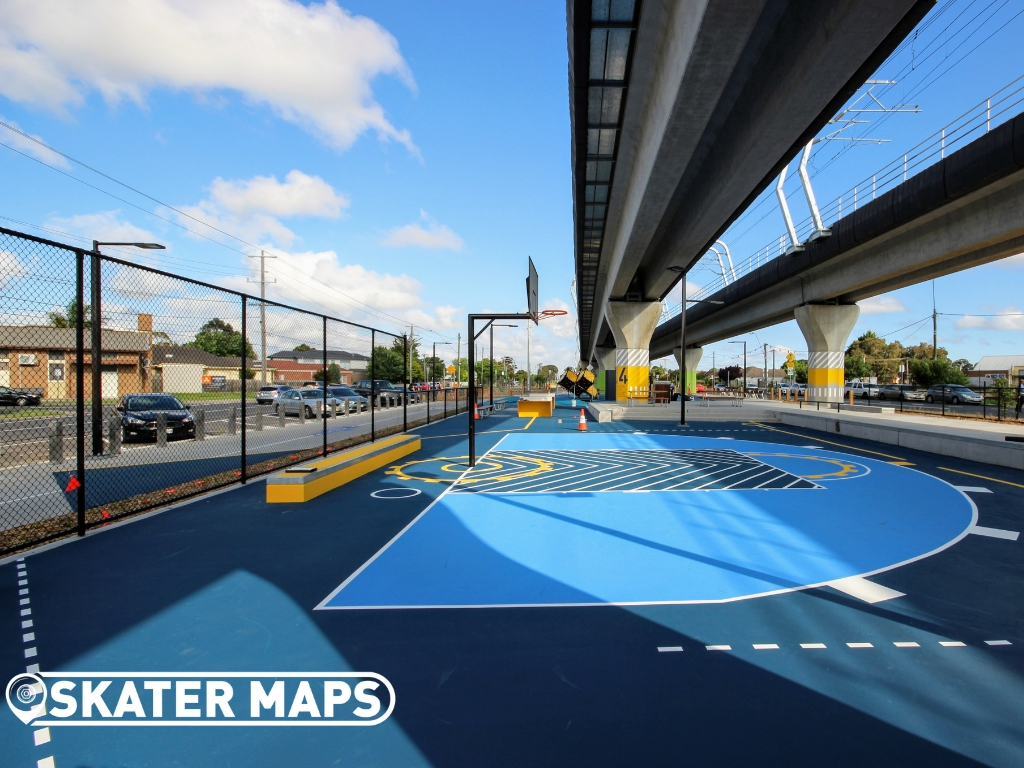 The Vic state government railway crossing project has made room for the new Clayton Station Skatepark. The street style park is built into a playground/basketball complex with table tennis tables, drinking fountains, play equipment of all sorts and a few skate...