Junction Skate & BMX Park in Hawthorn is Boroondara's best skatepark. Featuring a large double bowl with spine along with a large street section, various sized quarters, ramps and banks Junction Skatepark appears to have it all. The council has even gone to the effort of providing us with a drinking fountain, shade cloths and even a public toilet.
Junction Skatepark is run by YMCA, who keep the park well maintained and offer a range of Skate & BMX lessons. Check out their website for more information about their friendly staff that are available between 11:00 am – 4:00 pm every Saturday and Sunday.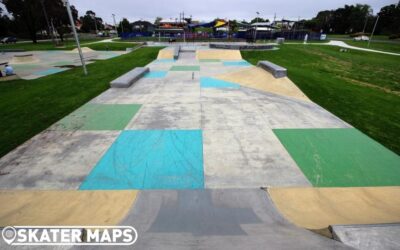 The fresh concrete that makes Bairnsdale skatepark is rad, to say the least. The plaza-style park consists of a large street section with all the street obstacles any kid could dream of. There is a rad mini ramp along with a number of other transitions around the...