Langwarrin Skatepark is a fun, concrete slab street style Skatepark with a mini halfpipe. The Skatepark is located off Cranbourne-Frankston in Lloyd Park (Next to the Langwarrin Hall). The park was updated in 2016 by the Frankston city council and has the following:
– A mini ramp around 3 ft with a small extension at one end. It also has a roll in hump that connects it with the rest of the park and allows for transfers from the mini.
– A street section with a large fun box with ledge and a manual pad on the other side. On top of the roll in there's also a ledge that you can try and work into your run.
The Skatepark has a sheltered area where your bros can hang out and is also right next to BMX Dirt Jumps and a Pump Track so bring your pushie along for the ride.
It's also located just down the street from 'The Gateway' shopping centre. However, if you're after any skate gear you'll have to pop into Frankston to Fast Times or Trigger Bros.
A sweet little park. Four Stars!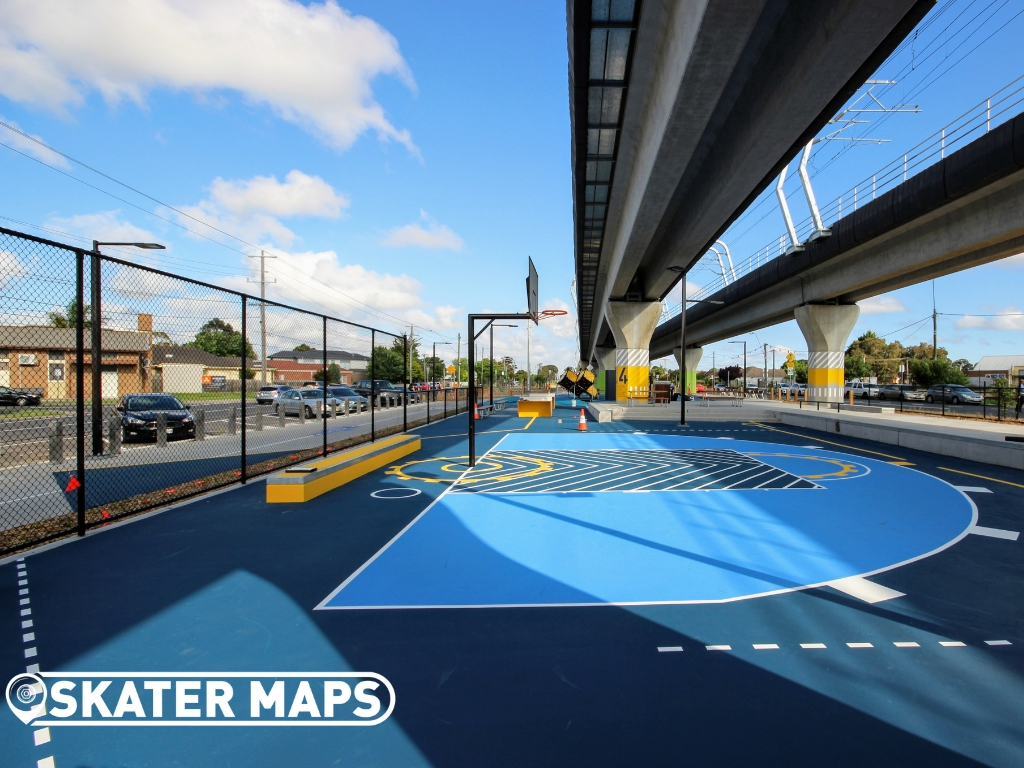 The Vic state government railway crossing project has made room for the new Clayton Station Skatepark. The street style park is built into a playground/basketball complex with table tennis tables, drinking fountains, play equipment of all sorts and a few skate...