The New North Torquay Skatepark, otherwise referred to as Torquay Skatepark Bowl or just Torquay Skatepark features a huge 12ft bowl with pool coping. The skate bowl has three sections with the shallower two thirds being only 7ft. The bowl is super intimidating and realistically way to big and one of the largest in Victoria, nonetheless it has a great flow and easy to find lines. Torquay skatepark bowl is as deep as the large Frankston Skate Bowl with similar pool style coping.
Torquay North Skatepark also features a really cool undercover street section, that you can skate rain hail or shine. With ledges, rails ramps, boxes and more the street section is as good as any in Victoria. The skatepark backs onto a playground with a sand pit and as much play equipment as the skatepark including a disabled public toilet.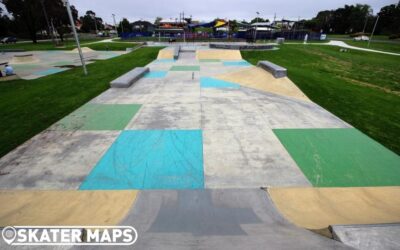 The fresh concrete that makes Bairnsdale skatepark is rad, to say the least. The plaza-style park consists of a large street section with all the street obstacles any kid could dream of. There is a rad mini ramp along with a number of other transitions around the...