Pines Skatepark, is a newish park with concrete features on a concrete/asphalt runway (200m long and 8m wide) located in the Monterey Community Park (behind the pool). The park has some interesting features for street skaters including a down rail and down rail over a 6 stair, ledges, manual pads, a funny little down up thingy, funbox etc.
If you're a shredder then you could probably do some damage here but otherwise, it might be a bit flat and boring. Also don't leave your Ferrari parked here with the top down overnight ?
Only One Star from the Skater Maps team but maybe we've got it all wrong…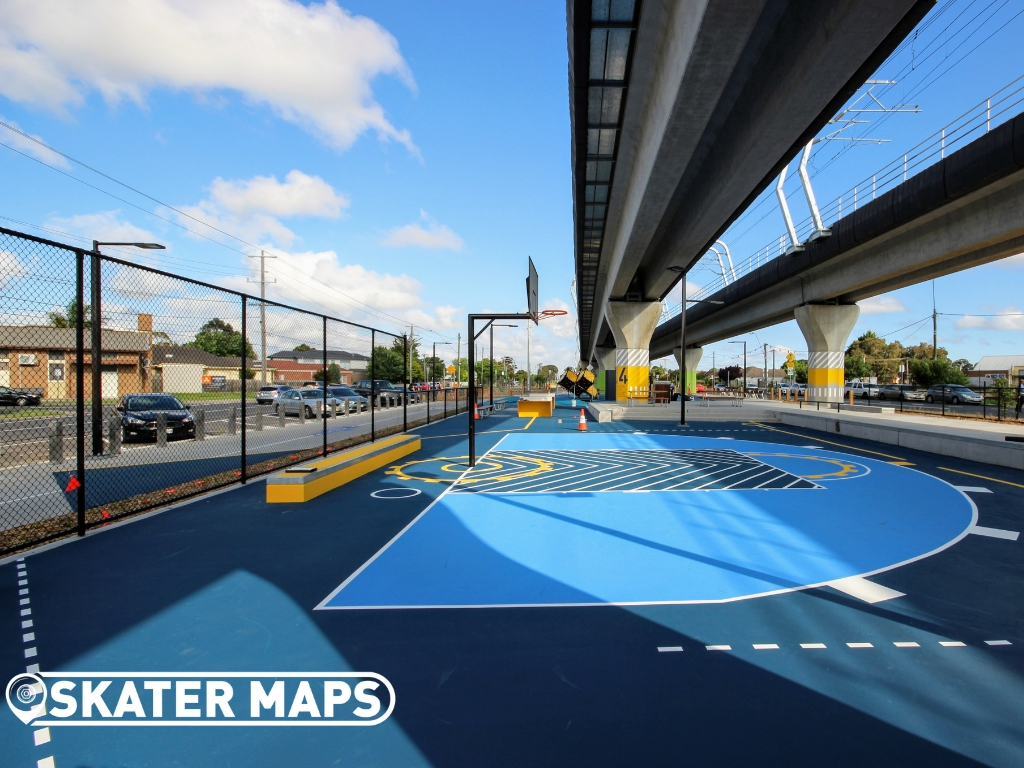 The Vic state government railway crossing project has made room for the new Clayton Station Skatepark. The street style park is built into a playground/basketball complex with table tennis tables, drinking fountains, play equipment of all sorts and a few skate...