Point Lonsdale Skatepark or also referred to as Gas Works Skatepark is run by the Queenscliff council and consists of a large concrete slab with heaps of quarters, rails and ledges. The park has been designed and built by Concrete Skateparks and then more recently added too which has created a combination of tin and concrete. The skatepark has managed to maintain a great feel and flow, despite looking so weathered. The concrete is ageing but with the large 5ft quarters there is no problem getting speed.
Located on Point Lonsdale Road, Point Lonsdale, this skatepark is worth the skate when you're next on the Bellarine Peninsula.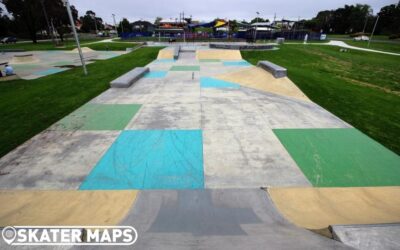 The fresh concrete that makes Bairnsdale skatepark is rad, to say the least. The plaza-style park consists of a large street section with all the street obstacles any kid could dream of. There is a rad mini ramp along with a number of other transitions around the...