Portalington Skatepark is opposite the Portarlington Primary School in WG Little Reserve. The skatepark is built on a concrete slab with prefab pieces scattered throughout. There is a feature 5 ft 3/4 bowl at one end of the park and a couple of 5 ft quarters along with a bank at the other end. The size of the bowl and quarters at each end allows you to easily keep the speed from one side to the other.
There are a few obstacles in the middle of the street section including rails banks, ledges and more. With all pre-fab skatepark construction, the transitions could be smoother, however with this in mind, Portarlington skatepark has a lot to offer and is considered to be the jewel of the Bellarine Peninsula.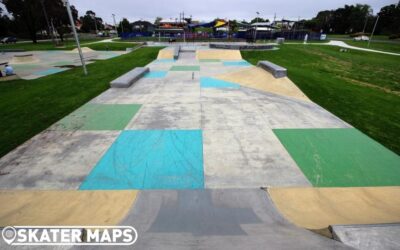 The fresh concrete that makes Bairnsdale skatepark is rad, to say the least. The plaza-style park consists of a large street section with all the street obstacles any kid could dream of. There is a rad mini ramp along with a number of other transitions around the...