Quarries Park Skatepark or otherwise commonly referred to as the Clifton hill Plaza is located in Yarra Bend Park at the end of Ramsden Street. The skatepark has been around for years, but it is still one of Melbourne's best traditional skate plazas. Quarries Skatepark is one for the street skaters as it offer every stair combination you can think of along with multiple gaps, steps, rails and boxes.
The park is in the middle of a park with one of the best views over Melbourne. With shade cloth and water not very far away, Quarries is worth the trip. Grab your skateboard and head on down.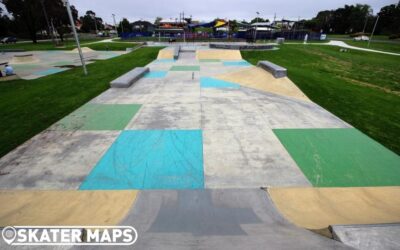 The fresh concrete that makes Bairnsdale skatepark is rad, to say the least. The plaza-style park consists of a large street section with all the street obstacles any kid could dream of. There is a rad mini ramp along with a number of other transitions around the...