Skatepark Closed:
Following the Somerville Community & Recreation Centre fire, The Somerville Skate Park has been temporarily closed due to its proximity to the building site.
Please note that the park is scheduled to re-open from midday Friday 20th May. However, it is likely that the Skatepark will need to be fenced off again once construction commences. The picture below shows what once was Somerville Skatepark.
For more information on the required safety closures please refer to the Mornington Peninsula Shire website: http://www.mornpen.vic.gov.au/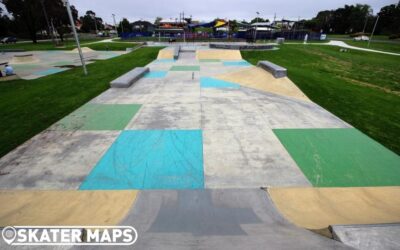 The fresh concrete that makes Bairnsdale skatepark is rad, to say the least. The plaza-style park consists of a large street section with all the street obstacles any kid could dream of. There is a rad mini ramp along with a number of other transitions around the...