Wodonga Skatepark (a.k.a. James Scott Memorial Skatepark) at Willow Park, Wodonga located off Pearce St is one of two parks located in Wodonga. Having been redeveloped in 2012, after considerations from the skating community, the relatively new skatepark offers urban plaza elements (rails, steps and ledges) as well as banked walls and a funbox. Further additions such as a multi-directional path into the snake run were also upgraded from the existing park's jumpbox and quarter pipe.
Wodonga Skatepark offers multifaceted areas such as its adjoining basketball court and great variety of street sections with smooth transitions between sections granting it a well deserved four stars by the Skatermaps team. Let us know what you think down below!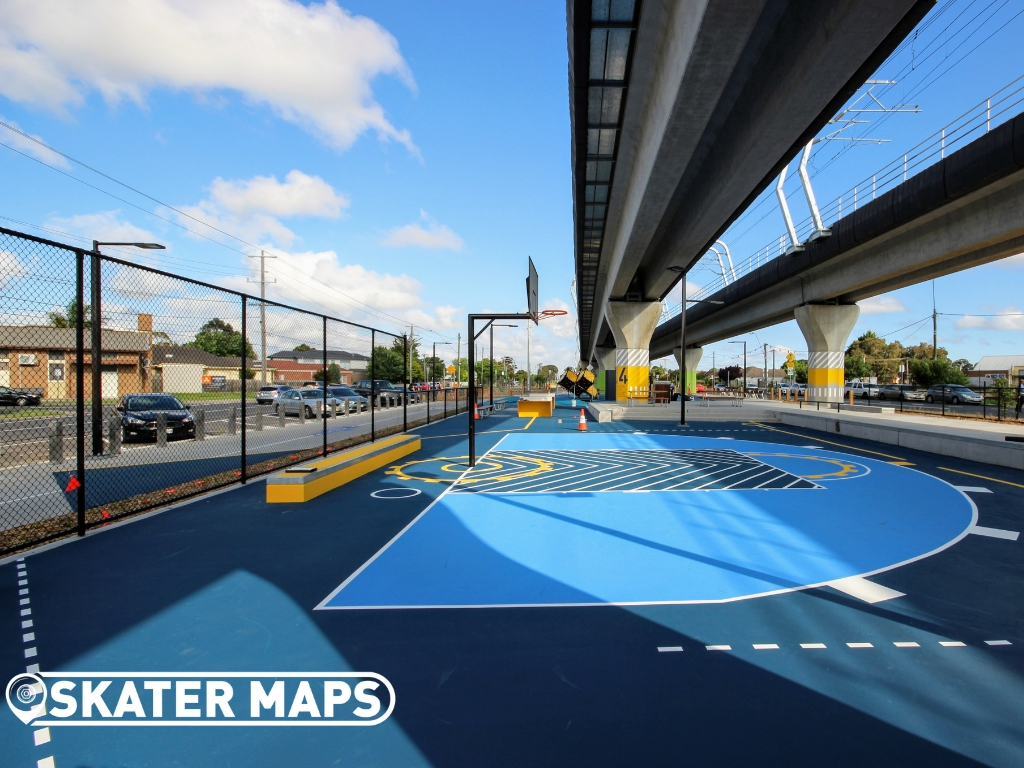 The Vic state government railway crossing project has made room for the new Clayton Station Skatepark. The street style park is built into a playground/basketball complex with table tennis tables, drinking fountains, play equipment of all sorts and a few skate...