Wonthaggi Skatepark is a pretty good all round set up though a little dated. Located just on the edge of town off Korumburra-Wonthaggi Rd (in the Wonthaggi Recreation Reserve) the park is a classic bowl and street section setup.
– The bowl is a large 7+ kidney bowl with a nice a nice little hip to hit in the middle. Unfortunately however the old concrete ain't as smooth as she used to be.
– There is also a mini rainbow rail, small ledge / manual pad and mellow rail adjacent to the bowl.
– Dropping down into the street section is done via a series of banks or a steep down rail (doubles as a big euro gap). From here you can either hit a hump or a standard fun box with a flat-to-down rail and hubba leading into two different sized quarters and different gradient banks at the other end of the skatepark. Not bad but lacking options in the middle and not great for keeping flow through the park…
Don't forget to turn the tap on and have a slup of some of that 5 billion dollar local desalinated water (via Cardinia Reservoir).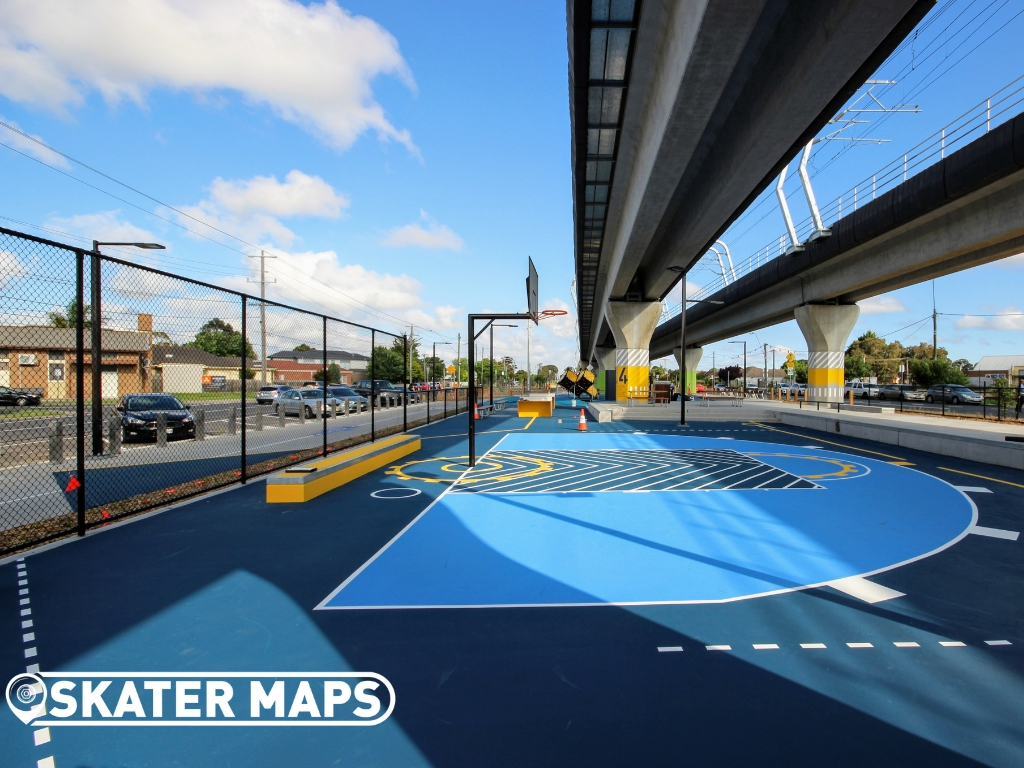 The Vic state government railway crossing project has made room for the new Clayton Station Skatepark. The street style park is built into a playground/basketball complex with table tennis tables, drinking fountains, play equipment of all sorts and a few skate...