Yarraville Skatepark can be found on the corner of Williamstown Road and Anderson St Yarraville VIC. The Skatepark was built by Convic and has heaps of transitions to learn, practice and then master your sticks with. The Skatepark has a great flow and a good mix between transition and street skating.
The only concern is with Yarraville Skatepark is that it is often infested with BMX'rs that don't have much respect for skaters, Nonetheless if you can get it to yourself, it will be a skate that you wont forget.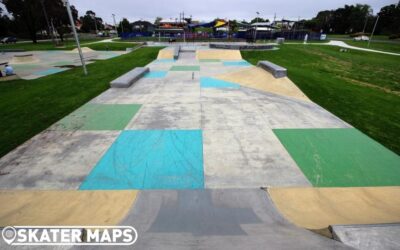 The fresh concrete that makes Bairnsdale skatepark is rad, to say the least. The plaza-style park consists of a large street section with all the street obstacles any kid could dream of. There is a rad mini ramp along with a number of other transitions around the...