Dandenong BMX Park features two different concrete courses. The main course starts with a down ramp and follows with three large jumps in a row, before coming face to face with a 5ft quarter at the end. The small course is more of a circuit that has two smaller jumps and a vale-drone style sloping corner at the end to bring you back to the beginning on flat concrete. There is no traditional coping on any of the jumps, however the 5ft quarter at the end of the main course still manages to feature the steel edge.
Dandenong BMX Park is located in Hemmings Park right next to the Dandenong Skatepark on Princes Hwy, Dandenong.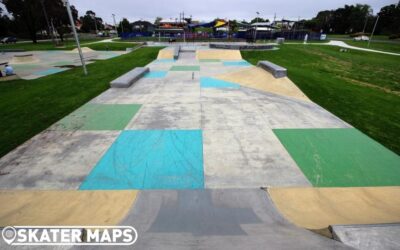 The fresh concrete that makes Bairnsdale skatepark is rad, to say the least. The plaza-style park consists of a large street section with all the street obstacles any kid could dream of. There is a rad mini ramp along with a number of other transitions around the...