Hamlyn Heights Skatepark or also referred to as Vines Road skatepark was designed and constructed by Convic Skateparks in the early 2000's. The skatepark is weirdly located in the middle of a school, however is still available to skate by anyone at anytime although we would recommend avoiding the after school rush. In saying that, it is pretty cool to see the kids race to the skatepark when the school bells start chiming.
The park is a modern street course with a bank at one end, quarters at the other and a heap of rad obstacles in the middle including a rail, lots of boxes and a rad hipped spine ledgy thing. This skatepark is a great contribution to greater Geelong skateboarders and complements the other skateparks on the area.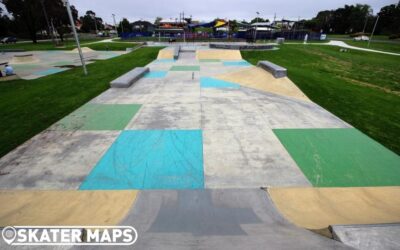 The fresh concrete that makes Bairnsdale skatepark is rad, to say the least. The plaza-style park consists of a large street section with all the street obstacles any kid could dream of. There is a rad mini ramp along with a number of other transitions around the...