Warralily Skatepark or 'Skate Thing' is located next to the W Boulevard Playground and boasts all the park facilities you could dream of including water fountains and a public toilet. The actual skatepark is a street style set up, built in to basketball court. There are several ledges, rails and a rad bank with coping that stretches the circumference allowing you to keep momentum whilst grinding a mellow descent.
If you are in the area, Warralily skatepark is worth the skate, but don't forget to bring your Basketball as honestly it is a better b-ball court than a skate spot.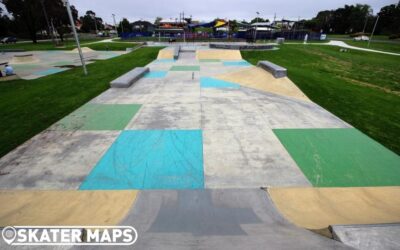 The fresh concrete that makes Bairnsdale skatepark is rad, to say the least. The plaza-style park consists of a large street section with all the street obstacles any kid could dream of. There is a rad mini ramp along with a number of other transitions around the...