West Footscray Skatepark is located on Johnson Reserve, Essex St, West Footscray, Vic. The park is located in the middle of the park right next to the playground. This Micro Skatepark is another fantastic addition to Melbourne skateboarders wanting a simple street park. The transition on the quarter is very tight for its size, but the feature box in the middle has heaps to offer with steps, rails, ledges and a box.
Although the new Micro Skateparks are well welcomed, yet again it is right next a playground and is often crowed with toddlers learning to walk in their heelys.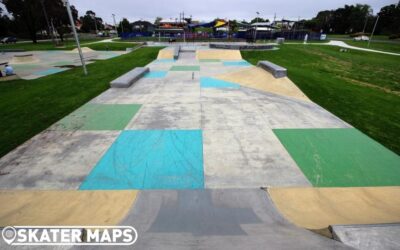 The fresh concrete that makes Bairnsdale skatepark is rad, to say the least. The plaza-style park consists of a large street section with all the street obstacles any kid could dream of. There is a rad mini ramp along with a number of other transitions around the...