West Melton Skatepark also referred to as West Melton Plaza is located in the middle of Cambrian Way Reserve, Melton with car parking next to the action and a kids play area for those who have to keep the little ones in mid.
Build and designed by Convic Skateparks, the new West Melton Skatepark is completely littered with ledges, gaps, boxes, boxes and more boxes. For the street skaters, West Melton will be a one stop shop. If only West Melton Skatepark had a rail and a couple of stairs and it would suffice any street skateboarder. Unfortunately for everyone else, this skatepark doesn't have much to offer, but if you enjoy a straight up street course, it is worth checking out but keep in mind if you like your ledges you may never want to leave.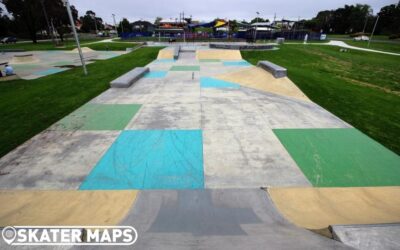 The fresh concrete that makes Bairnsdale skatepark is rad, to say the least. The plaza-style park consists of a large street section with all the street obstacles any kid could dream of. There is a rad mini ramp along with a number of other transitions around the...