Precision Parks Skate Parks
Concrete skatepark designers and builders are located in northern Victoria, Australia. Precision was founded in 2004 and has been designing and constructing skateparks around the country ever since. Precision provides innovative solutions and prides itself on high-quality, cost-effective concrete skateparks.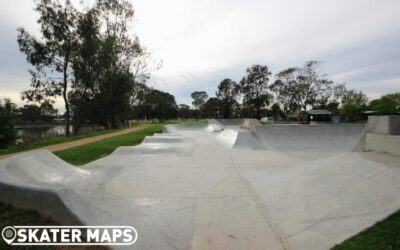 The Numurkah Skate Park keeps improving with recent upgrades, including a new mini ramp and open-flow pump track. The original Skate Park once upon a time was just an open bowl with a small street section and some banks at the other end. The new upgrades have doubled...