Precision Parks Skate Parks
Concrete skatepark designers and builders are located in northern Victoria, Australia. Precision was founded in 2004 and has been designing and constructing skateparks around the country ever since. Precision provides innovative solutions and prides itself on high-quality, cost-effective concrete skateparks.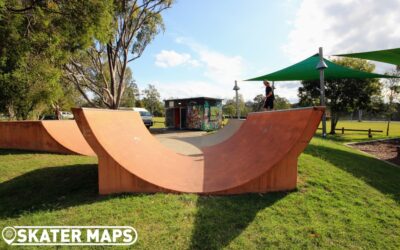 Nestled in the serene town of Coutts Crossing in New South Wales, Coutts Crossing Skatepark has become a beloved destination for skateboarders, rollerblades, scooters and bike riders. This well-designed skatepark offers a mini ramp, stairs and 6 ft pipe. Coutts...