Epping Vert Ramp has been a part of Melbourne's skateboarding scene before razor scooters became popular. The large 10ft steel vert ramp is a testament to the old school days where vert skating used to rule. Epping Vert Ramp is surprisingly still in great condition and has obviously been well maintained over the years. The vert ramp has minimal rust, no holes, great drainage and best of all, it is a public vert ramp that is worth skating, not just a piece of skatepark history.
You will almost always get the vert ramp to yourself, however if you are wondering where everyone is, you can look no further than the pristine 5 star concrete skatepark located just around the corner, known as Epping Skatepark. If vert skating is your preference and you are searching for more steel vert ramps in Greater Melbourne, check out our suggested ramps below.
Chelsea Skate Ramp , Crib Point Skate Ramp, Keilor Downs Skatepark, Reservoir Mini Ramp, Spotswood Skate Ramp, Vermont Skate Ramp, Prahran Skatepark, The Shed Skatepark & The Park Geelong.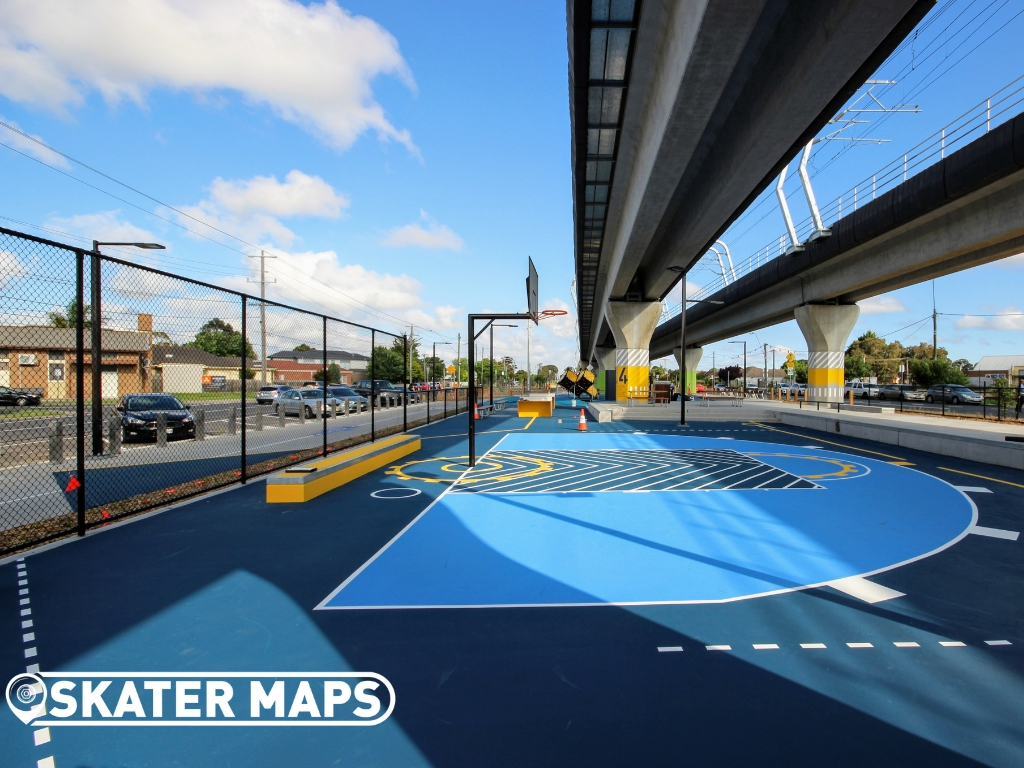 The Vic state government railway crossing project has made room for the new Clayton Station Skatepark. The street style park is built into a playground/basketball complex with table tennis tables, drinking fountains, play equipment of all sorts and a few skate...